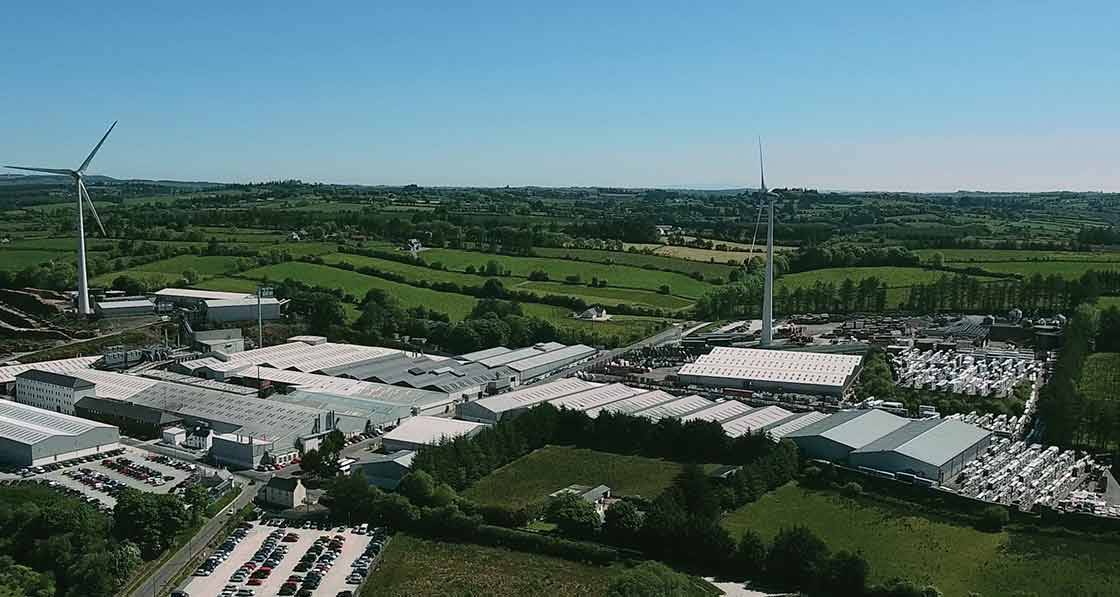 News Desk
EPDs key to reducing embodied carbon – Munster Joinery
Leading Irish window manufacturer Munster Joinery has emphasised the importance of environmental product declarations (EPDs) for reducing embodied carbon in buildings. The company sees reducing embodied carbon as the next major step for the industry after tackling operational energy.
This article was originally published in issue 41 of Passive House Plus magazine. Want immediate access to all back issues and exclusive extra content? Click here to subscribe for as little as €10, or click here to receive the next issue free of charge
"We have known for some time that buildings and construction are responsible for a huge chunk of carbon emissions, around 39 per cent of the world's annual CO2 emissions," said Marlene O'Mahony, quality manager at Munster Joinery. "We have become very good at limiting the amount of energy required to heat, light and cool buildings. But the industry is only now getting to grips with another large chunk of these emissions, the embodied carbon generated during the manufacturing and extraction processes of building products."
She said the transparent information provided by EPDs is now critical to cutting the embodied carbon of construction materials. "The availability of an EPD has a twofold impact. For the construction industry professional it offers a transparent source allowing the comparison of different products under a common set of environmental performance indicators. For the manufacturer it makes the environmental impact of products easily visible, enabling them to identify ways of reducing this impact.
"For this reason, Munster Joinery have developed EPDs across a wide range of our products and we currently have five EPDs published and readily available on the Irish Green Building Council website. This makes accurate, unbiased, independently-verified sustainability data available to potential customers and specifiers, all of whom are becoming increasingly aware of the need for sustainable products. It has also allowed Munster Joinery to measure performance and set goals in regard to sustainability and carbon reduction. As we aim to design low carbon products to decarbonise building and infrastructure projects, EPDs are set to become a powerful resource."
All of Munster Joinery's product ranges meet NZEB requirements as a minimum and eight product lines are certified by the Passive House Institute in Germany. "Our operations are tailored to minimise the use of energy and water, use materials that are environmentally friendly, use recycled materials wherever possible, minimise waste and continually reduce emissions," O'Mahony said. "Much of our energy needs are met by two wind turbines with an electrical output of 4.2 megawatts. A biomass combined heat and power (CHP) plant with a capability of 12 MW thermal and 3 MW electrical also contributes significant amounts of green energy to the plant."