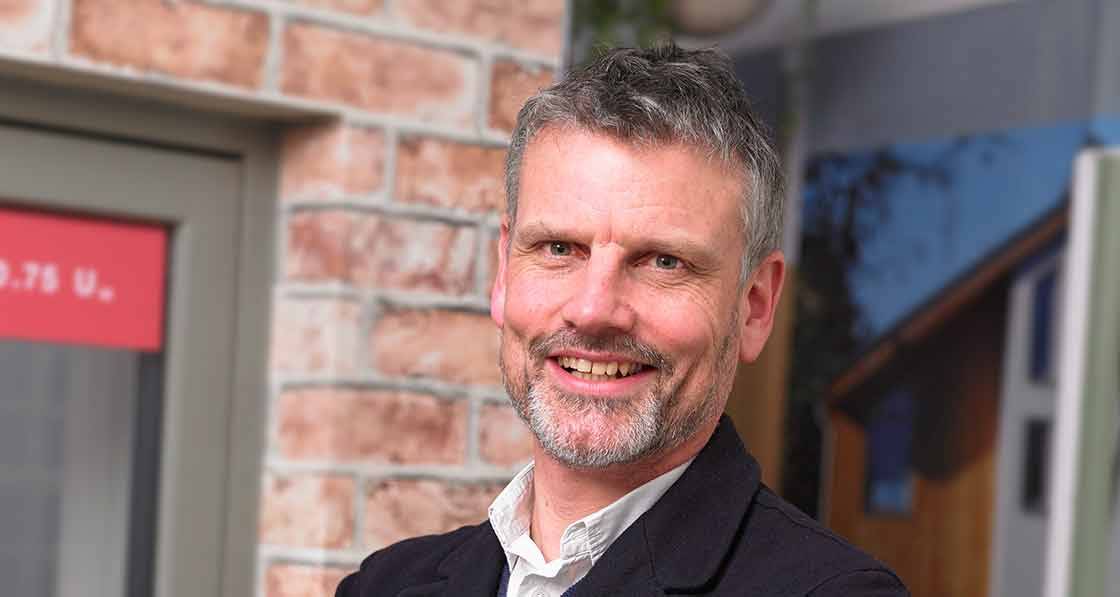 News Desk
Andy Mitchell appointed CEO of Green Building Store
Green Building Store has announced the appointment of Andy Mitchell as its new managing director, helping to build on the company's established position at the forefront of the low energy and passive house building market.
This article was originally published in issue 41 of Passive House Plus magazine. Want immediate access to all back issues and exclusive extra content? Click here to subscribe for as little as €10, or click here to receive the next issue free of charge
Andy previously worked for 12 years at Natural Building Technologies, in a variety of roles including managing director and previously both technical and sales director. He has also held directorship roles within a number of other companies and organisations working within the field of sustainable construction. Andy's knowledge and experience ranges from modular construction to the thermal performance of buildings and construction product innovation.
Andy Mitchell commented: "I'm delighted to join Green Building Store and help build on its nationwide reputation for technical expertise and outstanding customer service. I feel very privileged to begin working alongside an exceptional team of colleagues in what is the next exciting chapter of Green Building Store, as it widens its leadership in the marketplace to support the uptake of sustainable building in the UK."
Bill Butcher and Chris Herring, founding directors of Green Building Store, commented: "It is fantastic to have somebody of Andy's experience and knowledge join the business and to know that the company has a safe pair of hands to take it forward as part of the next steps of its journey as part of the Efficient Building Solutions group. Andy's comprehensive understanding of sustainable construction and innovative building materials will be an enormous asset for the company. We look forward to working alongside Andy and, over time, passing on the baton to him."
Philip Fellowes-Prynne, CEO of Efficient Building Solutions, the parent company of Green Building Store, added: "Finding the right candidate to be managing director of Green Building Store has been challenging. I am delighted that we have found Andy Mitchell, who combines extensive experience within sustainable construction and a commitment to Green Building Store's core vision and values, with strong commercial experience."