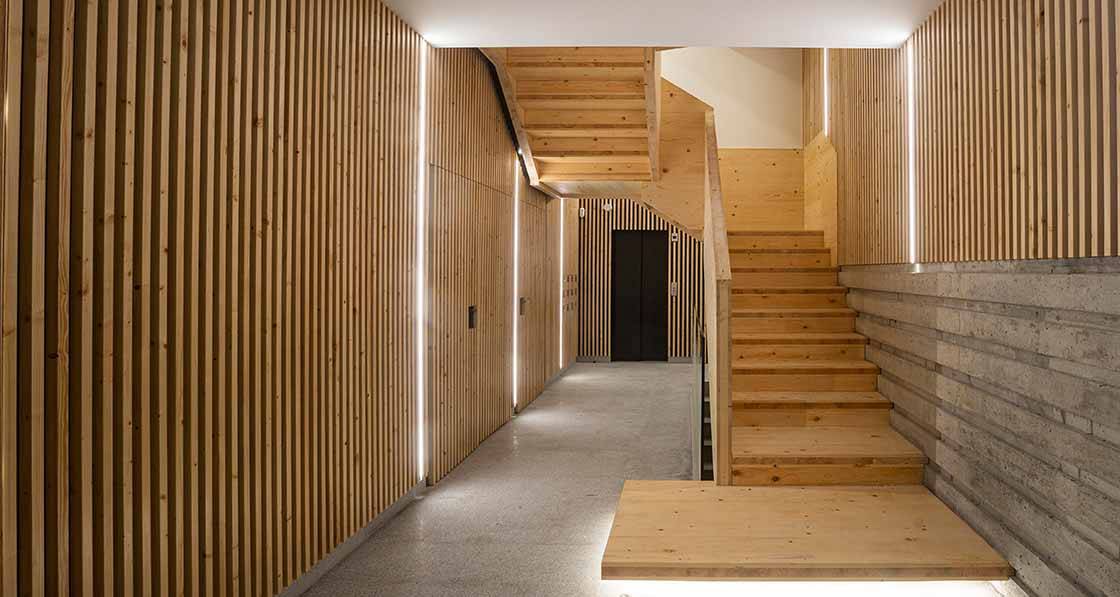 International - Issue 35
This issue features an intriguing new passive house apartment building in north-west Spain.
This article was originally published in issue 35 of Passive House Plus magazine. Want immediate access to all back issues and exclusive extra content? Click here to subscribe for as little as €10, or click here to receive the next issue free of charge
Vigo, Galicia, Spain.
A striking new block of passive house apartments has risen in the city of Vigo, in north-west Spain, on the site of a popular old hotel.
But the team behind the project, led by architect Leonardo Llamas Álvarez of Edifico Arquitectura, faced a daunting challenge: preserving the concrete slabs and columns from the original Hotel Galicia while building an airtight and superinsulated structure on the narrow urban site, between two existing party walls.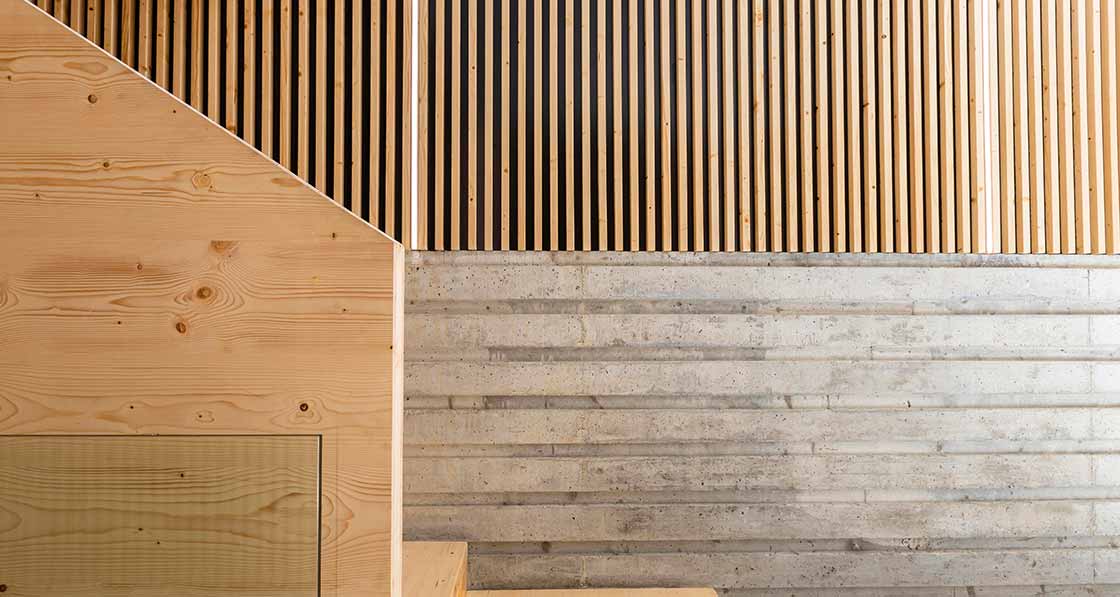 The new walls were built from clay blocks, insulated externally with mineral wool, with new triple glazed passive house certified windows installed too. A gypsum plaster coat on the inside of the new walls provides the primary layer of airtightness.
Where it faces the street, the building has a ventilated façade finished with granite, and an external lattice of pine slats for shading.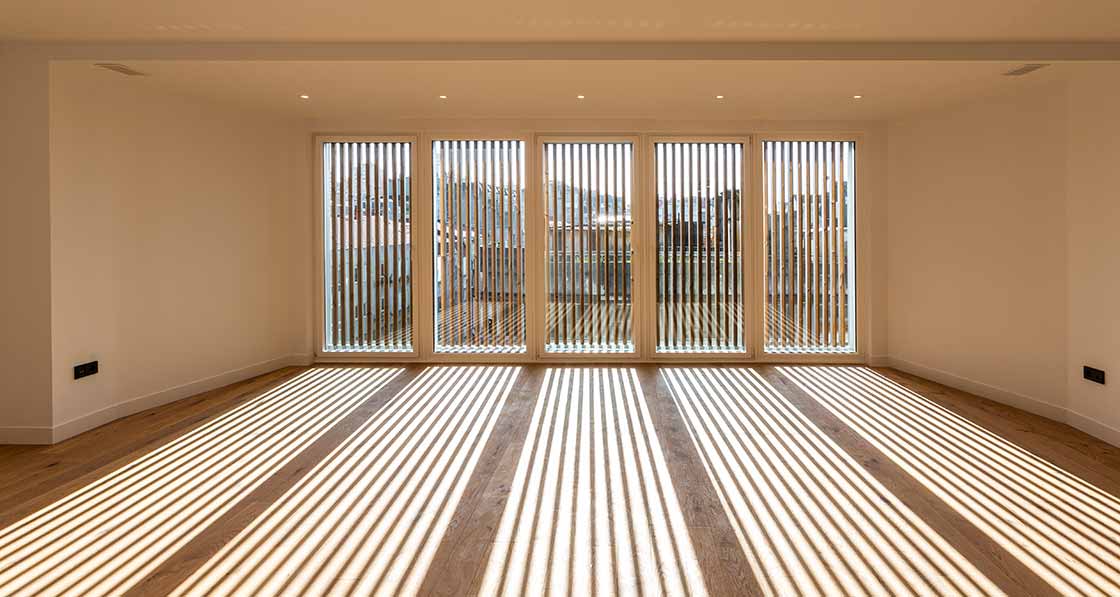 The finished building has one large apartment per floor. Inside, the feel of the building is defined by the wood and concrete finishes, particularly in the circulation spaces. Cross-laminated timber from Norway spruce was used for the construction of the entrance stairs, including a first step which appears to be floating in thin air.
Meanwhile four air source heat pumps supply an underfloor heating and cooling system in each apartment.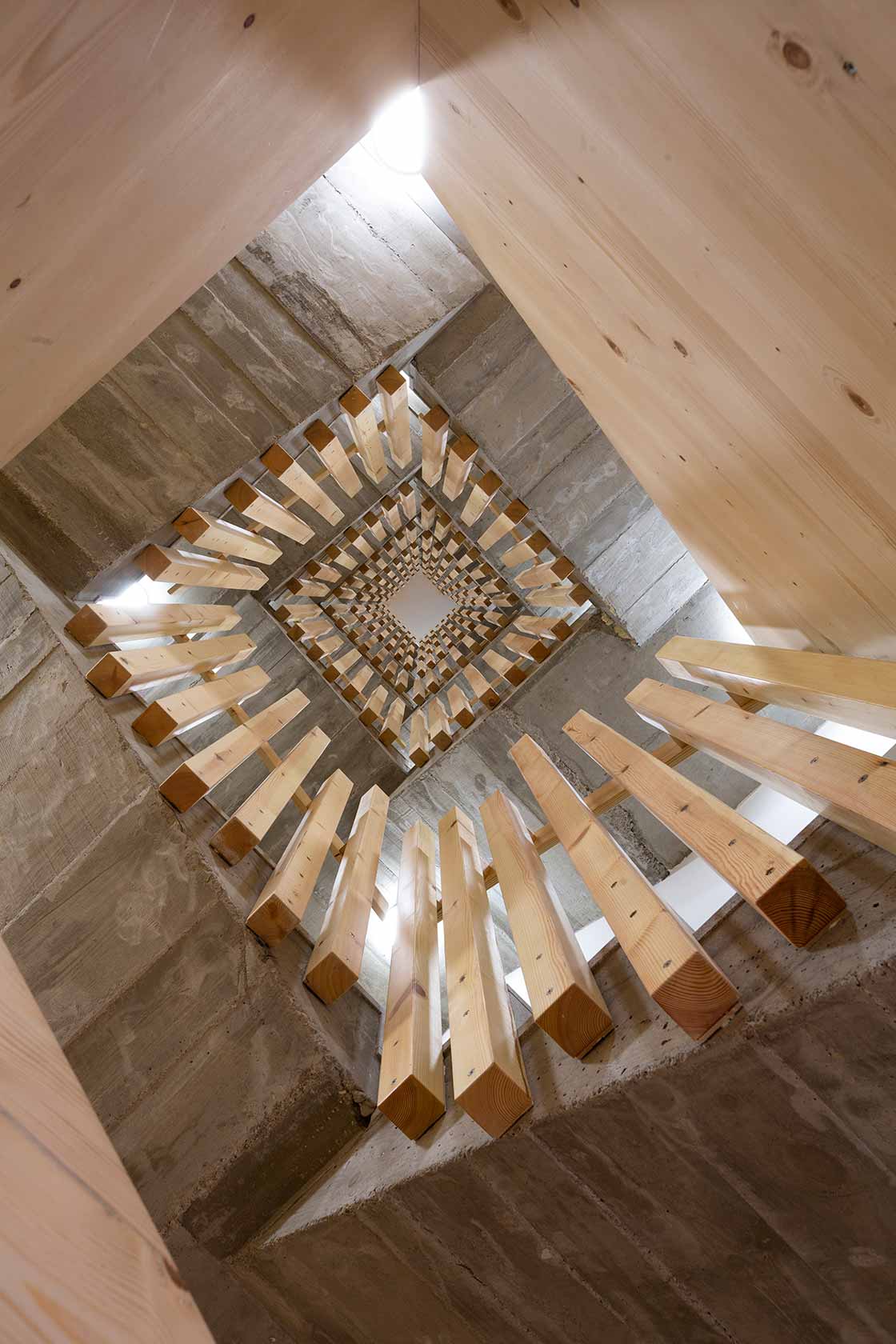 And while the project's developer was initially afraid that building to the passive house standard might compromise the aesthetics of the project, he is reportedly delighted with the end result — particularly with the indoor air quality. The building's mechanical ventilation with heat recovery systems also helps to reduce the build-up of radon gas, for which Vigo is in a highrisk area.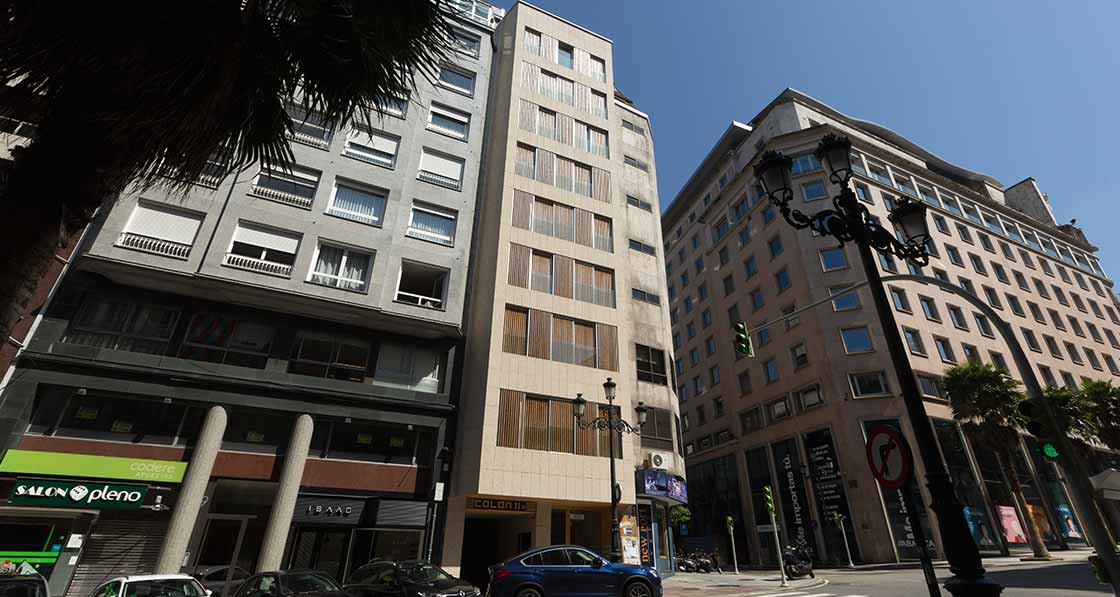 Overall, achieving the full passive house standard while preserving some of the original hotel's structure represents a remarkable achievement on such a difficult site.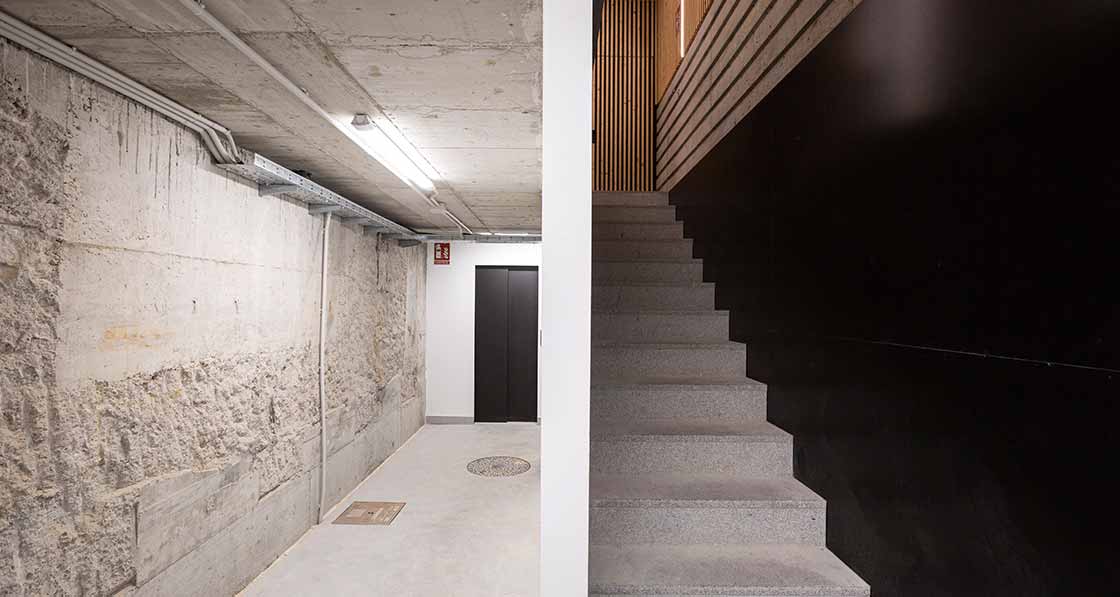 Related items