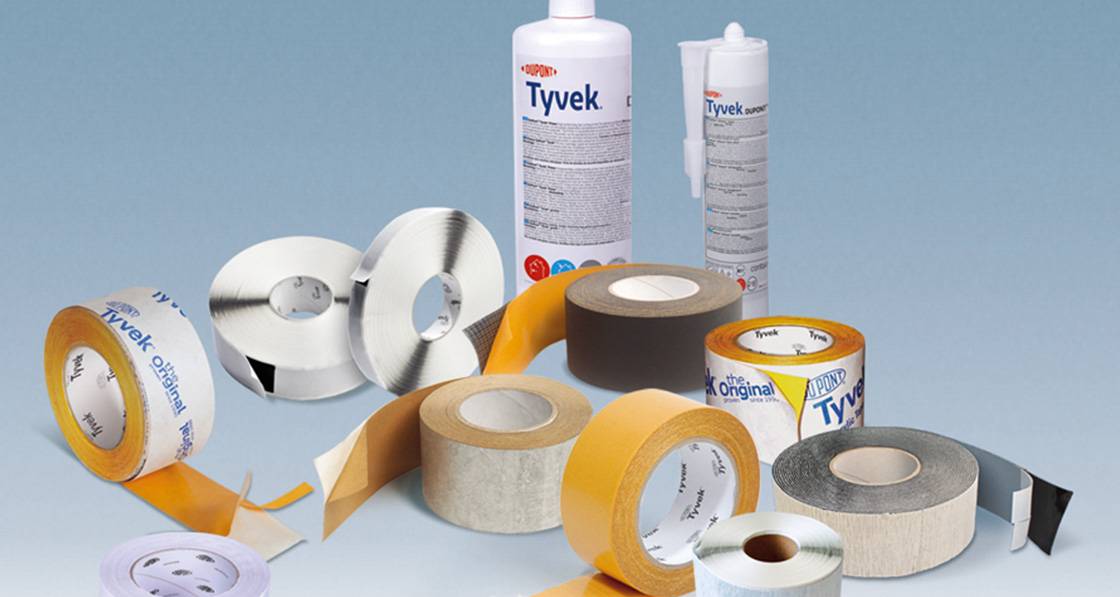 News Desk
Tyvek launch new airtightness accessories
Tyvek has launched a brand-new suite of airtightness and building envelope accessories to complement its breather membranes and AirGuard range of air and vapour control membranes.
This article was originally published in issue 30 of Passive House Plus magazine. Want immediate access to all back issues and exclusive extra content? Click here to subscribe for as little as €10, or click here to receive the next issue free of charge
The company said these additions to the specialised adhesive range make Tyvek the one-stop-shop for ensuring the integrity and airtightness of the building envelope, from timber frame housing to high-rise construction. "With all the lasting quality and premium adhesion one would expect of the brand, many elements of this complete and compact offering are 'universal' products suited multiple applications, thus simplifying installation and saving on time and cost," a statement from the company said.
The new range of airtightness accessories include:
Tyvek Double-Sided Tape: double-sided acrylic tape ideal for temporary fixings of a vapour control layer.
Tyvek Plastering Tape: high performance airtight and moisture adaptive carrier tape that can be rendered. It seals difficult areas such as windows, doors and timber to block connections. A product for both interior and exterior application.
Tyvek Sealant: an adhesive sealant for permanently elastic, airtight bonding of joints and structural connections, plus connections of AVCLs to many different surfaces.
Tyvek Primer: transparent primer that is permanently tacky after curing, with a very fast curing time. It is recommended for high-porosity surfaces to create good adhesion.
AirGuard Tape: high performance flexible and hand-tearable tape to seal difficult areas such as corners inside the building with a very high tack.
These come in addition to the recently launched Tyvek Flex Wrap EZ and NF, a high performance flexible self-adhesive flashing tape for airtight and watertight seals around windows, doors and multiple custom shapes or awkward penetrations.
Other products in the range include Tyvek Acrylic, Tyvek Butyl and Tyvek Metallised tapes. The Tyvek family of products comes with expert technical support from a global knowledge network to help construction projects meet every key target – from safety to sustainability, the company said.
For more on DuPont™ Tyvek® and AirGuard® see www.energy-efficiency.dupont.com and www.construction.tyvek.co.uk.
Last modified on Wednesday, 03 July 2019 13:59