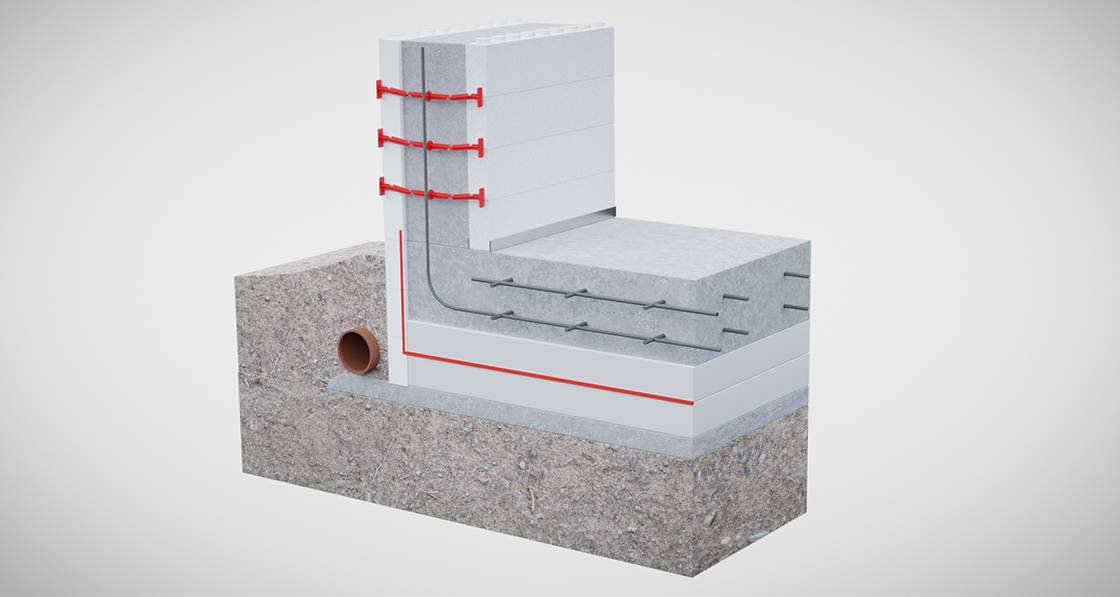 News Desk
Passive Building Structures aims to cut carbon both on & off site
Building envelope specialist Passive Building Structures is aiming to substantially cut the carbon footprint of its projects in 2021 both by increasing the thermal performance of its builds and cutting their embodied energy.
"We plan to work in a more sustainable and socially responsible way by improving the performance of our buildings and by reducing their embodied carbon too," the company's Pearce McKenna told Passive House Plus.
Passive Building Structures specialises in fabric-first, insulated concrete formwork construction with integrated floor and roof elements.
"Our craft is centred around a fabricfirst approach to building, along with high functioning materials which work cohesively to deliver lower heating and cooling demand," McKenna said. "Our sectional details ensure we eliminate any thermal bridging. Our insulated concrete formwork system ensures both inherent insulation and airtightness."
The company has recently updated its ICF packages to offer U-values as low as 0.11, but all of its systems have a U-value of 0.15 or under. "All of our offerings also come with the benefit of details for minimal thermal bridging and airtightness as standard," McKenna said.
"We believe that there is not enough focus placed on the building fabric and how it can reduce energy consumption. Our building fabric needs zero maintenance and lasts the entirety of the building's lifecycle."
Besides operational energy, the company is making wider efforts to reduce its environmental impact. "We intend to use over 45 per cent GGBS in our concrete mix as standard to further reduce the embodied carbon of our builds. We have already used a 45 per cent GGBS mix on our latest passive house project in Manchester (featured in issue 35 of Passive House Plus)".
"We also minimise waste on site, any EPS leftover is reused and EPS that cannot be reused is recycled."
Passive Building Structures has also started to offset the business travel footprint of its employees. "We know this isn't a long-term sustainable solution, but we think in the shorter term it is a positive step to take. We are also pledging to plant trees for every build we have from the start of 2021 with the goal of reaching 10,000 trees planted by the end of 2021."
"We are continuing to look at ways we can improve our processes. We believe that the building sector has a huge role to play in mitigating and addressing climate change. As we look towards the future of low energy housing, the long terms goals of financial, social and environmental sustainability are clear — however we must first look at our short-term efforts to ensure that our builds perform as intended."