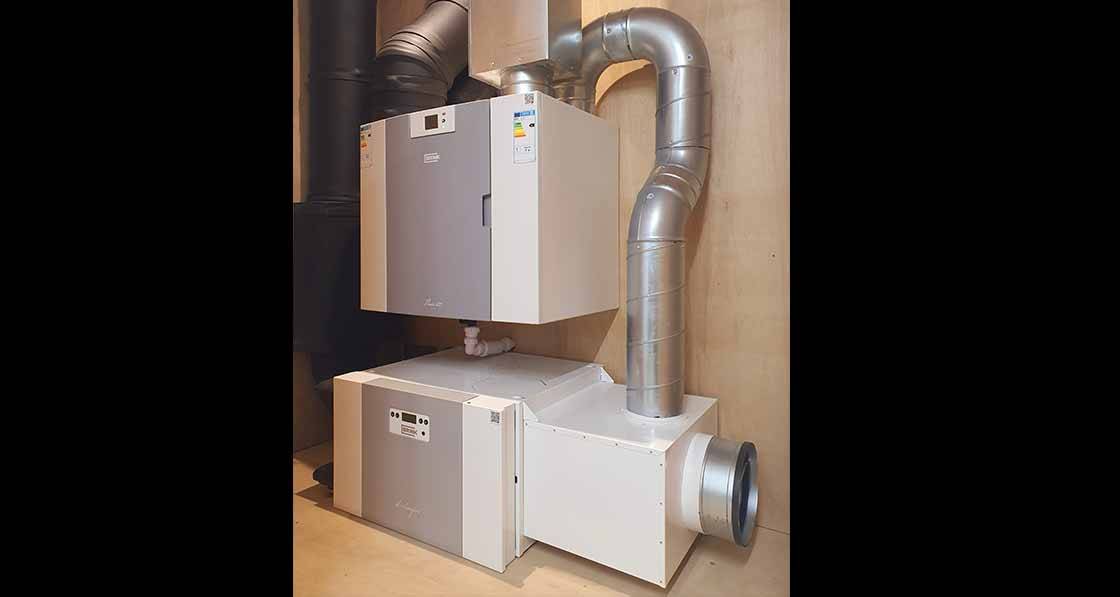 News Desk
CVC Direct launch MVHR add-on for space heating & cooling
Mechanical ventilation with heat recovery (MVHR) systems are an efficient way of providing the necessary ventilation with very few heat losses for airtight dwellings. However, MVHR systems can also be used for space heating or back up heating.
This article was originally published in issue 38 of Passive House Plus magazine. Want immediate access to all back issues and exclusive extra content? Click here to subscribe for as little as €10, or click here to receive the next issue free of charge
For a passive house with a peak load of only 10 W/m2, using your MVHR system to provide both heating and cooling seems like a really good idea, as this is a system that is already required due to the airtightness of passive houses.
With the above in mind, CVC Direct have launched a new product from Brink called the Air Comfort. The Air Comfort works as an add-on to the MVHR system and can provide both heating and cooling when provided with hot or chilled water from your central heating and cooling unit. The system can be connected to almost any hot water system, for instance the central heating boiler, district heating, or a reversible heat pump.
"Here at CVC Direct we are committed to renewables so we decided to also partner with Stiebel Eltron and offer air source heat pump solutions which can easily be integrated with the Air Comfort system," said Vitor Roriz of CVC Direct.
Because there is a limited amount of heat that can effectively be transferred with air, and passive house guidelines suggest that the number of air changes per hour for an MVHR system should be kept to a minimum in order to reduce heat losses, the Air Comfort allows you to recirculate some of the indoor air, up to a maximum air flow (fresh and recirculated air) of 450 m3/h. "So we can effectively increase the total heat or cooling we can provide while not changing the total air changes in the house with the outside," Roriz explained.
To achieve a perfect interior climate with a constant room temperature, the recirculated air flow is automatically adjusted according to the discharge temperature.
"Here at CVC, if the PHPP calculations show that heating or cooling via the MVHR is feasible, we will design and commission your MVHR and Air Comfort to offer exactly the right amount of heating or cooling necessary to ensure thermal comfort, and that overall relative humidity is at the required level."