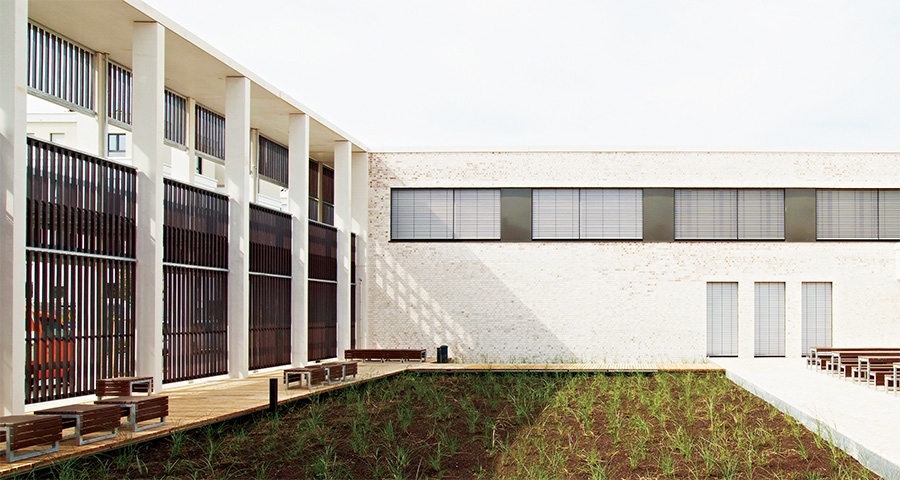 International selection - Issue 8
This year's international Passive House Awards featured 21 projects — out of about 100 entries — across six different categories, with shortlisted projects coming from across Europe plus New Zealand, South Korea, and the United States. In this issue's international section, we pick four buildings from an exceptional selection.
Riedberg school, youth centre & gym
Shortlisted: Educational Buildings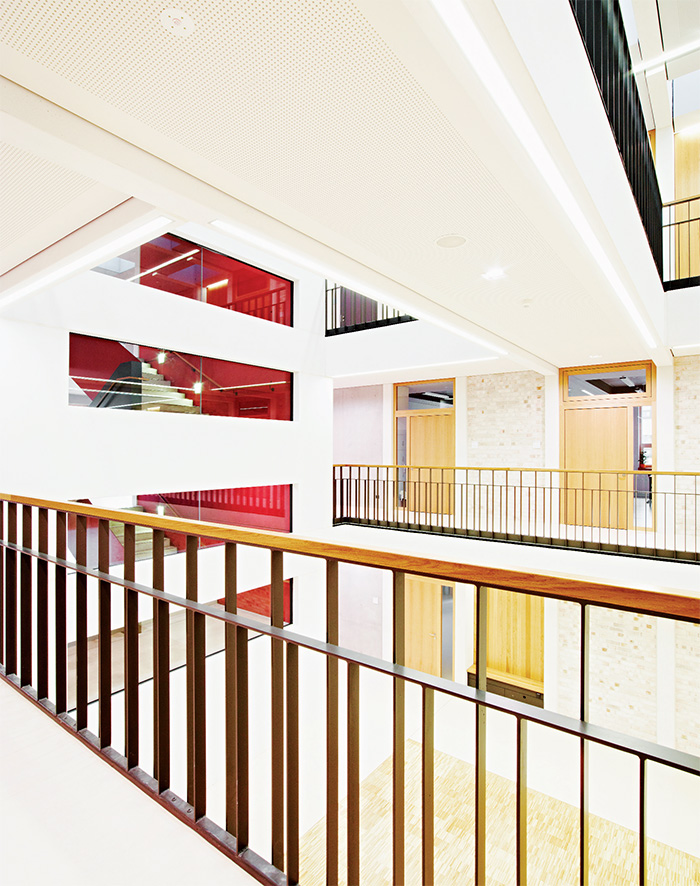 This certified passive house development comprises a grammar school, youth centre and three-court gymnasium in the new district of Frankfurt-Riedberg, where an urban quarter is being built for 15,000 residents. It emerged from a competition that asked architects to design a pioneering school complex that would serve not just students but local residents too. The educational spaces were opened-up to encourage interaction and the exchange of ideas rather than confining teachers and students to separate classrooms. In the centre of each schoolhouse is an open atrium that serves as a common area with seating spaces for group learning.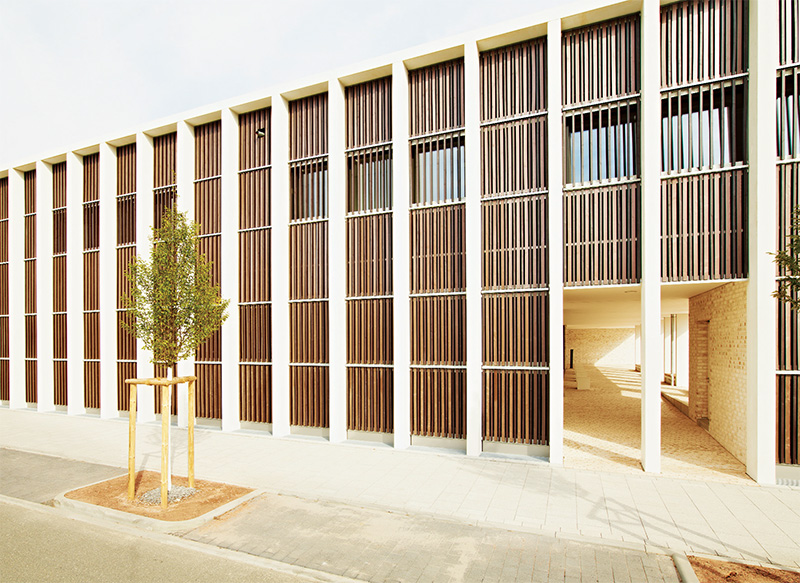 Designed by Ackermann and Raff Architects, the complex was completed last year. It features several different buildings, and has its own internal roads, courtyards and outdoors spaces — all designed to interweave carefully with the surrounding neighbourhood. The buildings were constructed from prefabricated concrete elements. With so many students to occupy them, cooling was one of the biggest challenges for the design team. The assembly hall and canteen, which have a particularly high thermal load, feature an adiabatic cooling system: the temperature of extracted air is cooled by spraying it with atomised rainwater, and the HRV system then recycles this cooler temperature into incoming fresh air. Meanwhile controlled air circulation cools the schoolhouses at night: motorised vents in the facade and roof open up, creating a chimney effect in the high atria which draws warm air out.
Atelier Rivat, Saint Etienne
Shortlisted: Retrofits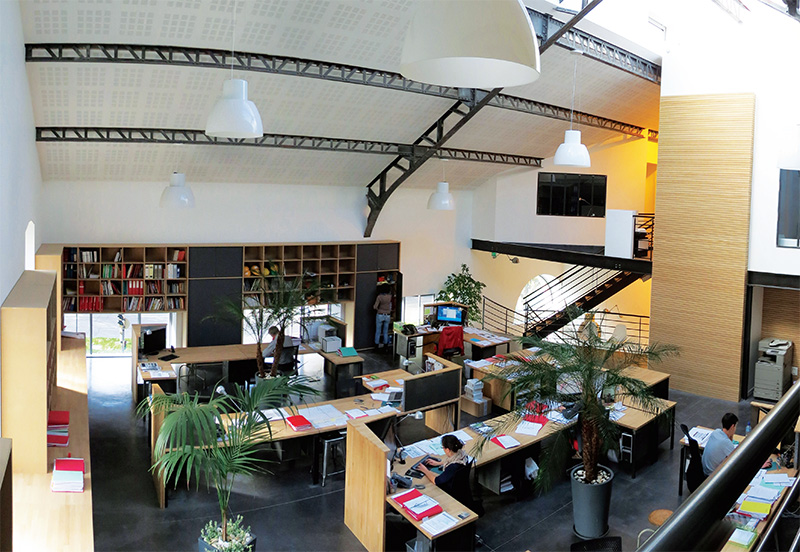 This remarkable retrofit turned a historic monument, built in 1902, into a certified passive office for its own architects. Externally insulating the facade was out of the question, so the architects Atelier d'Architecture Rivat went for a box-within-box approach to insulating the structure, creating a new thermal envelope inside the old walls, with a ventilated cavity in between. The new internal fabric is of timber frame with mineral wool insulation, and the building is now heated by a ground source heat pump drawing from 100 metre deep boreholes.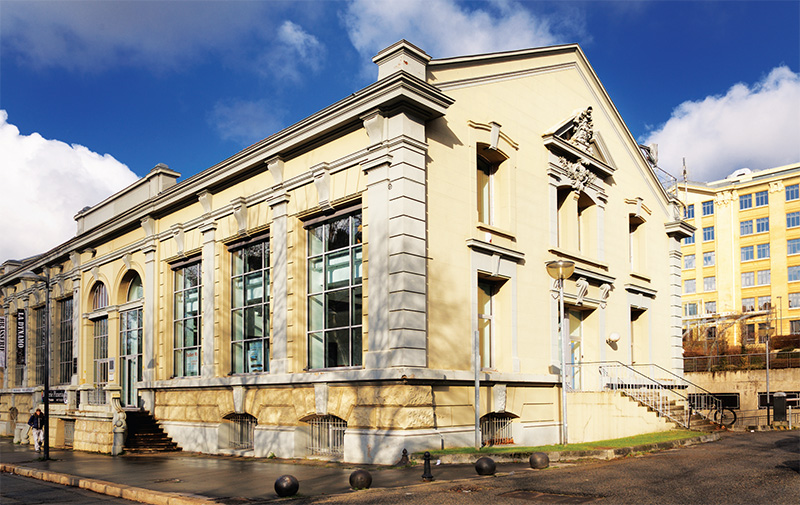 A Zehnder heat recovery system ventilates the building, while rainwater is captured to provide water for the toilets and sprinklers. The building's heating demand is 12 kWh/m2/yr, heat load is 16 W/m2, and its airtightness is 0.54 air changes per hour — all pretty exceptional results for a building that's more than 100 years old. Meanwhile wall, floor and roof U-values are 0.15, 0.16 and 0.12 respectively. Occupied since November 2013, the architects say that the building's consumption of energy for heating has been almost exactly as it was modelled in the passive house software PHPP.
Artist's Studio, Long Island
Shortlisted: Office and Special Use Buildings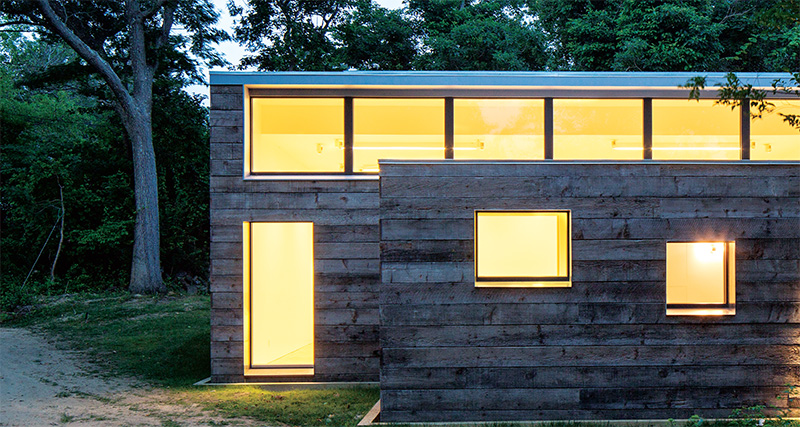 This simple 100 square meter painting studio is located on a bluff overlooking Long Island Sound. The goal of architects Ryall Porter Sheridan was to create a super low energy artist's studio with net-zero energy use.
The thick timber frame walls are packed with blown cellulose insulation. To visually deal with the bulky walls, thin aluminium extensions transition to deeply recessed triple-glazed, operable Pazen casement windows.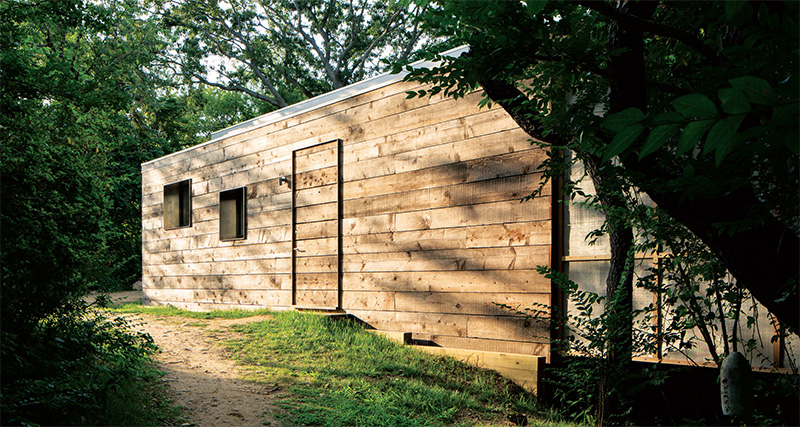 Salvaged wood cladding from demolished New York City buildings forms a rainscreen for the building, while a small air-to-air heat pump supplies heating and cooling.
The building has an annual energy usage of 2200kWh, but this is offset by its solar photovoltaic panels, which produce more than twice this amount.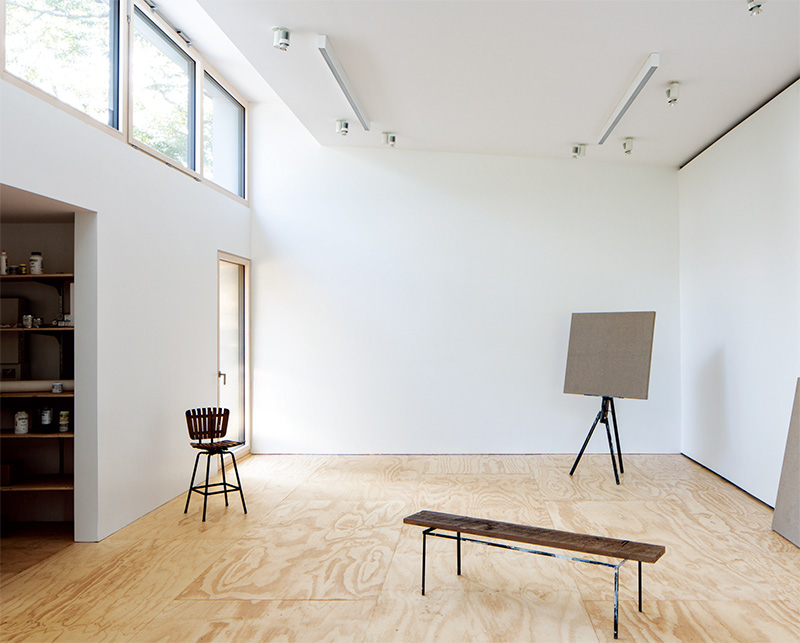 The studio interior is illuminated by north-facing clerestory windows, which satisfies the artist's requirement for a light-filled space without the glare of south-facing glass. Two-thirds of the building's heating load is supplied passively with a south-facing wall of light-capillary panels, laminated onto a masonry wall that stores and radiates heat inside. The wall, floor and roof U-values are all between 0.10 and 0.12, while the heating demand of this certified passive house is 14kW/m2/yr.
Boyenstrasse zero-emission apartment block, Berlin
Winner: Apartment Buildings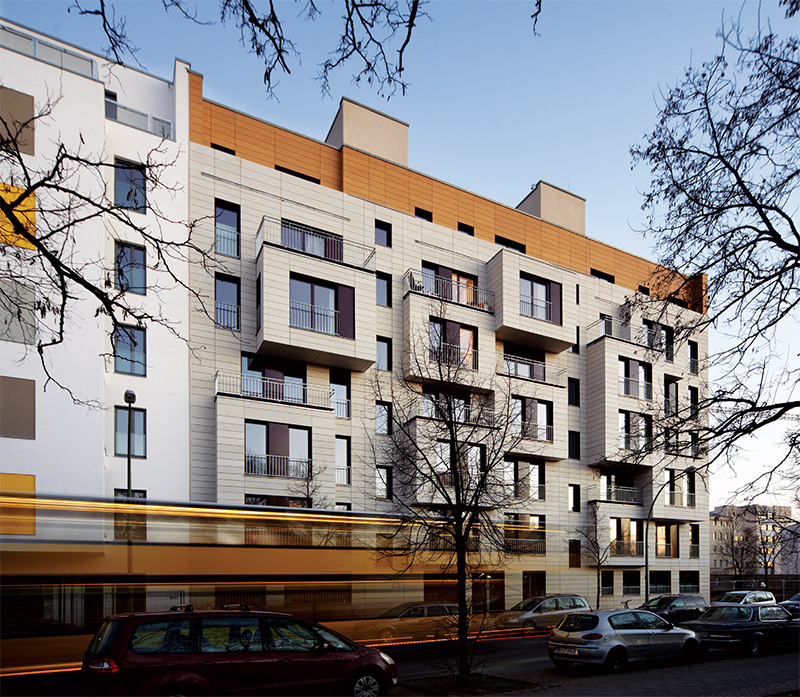 Finished in May 2013, this seven-storey apartment block in Berlin is designed to produce more energy than it consumes, boasting solar photovoltaics plus its own gas-fired combined heat and power plant. The building was constructed from a masonry core with timber facade panels that are insulated with cellulose. Developed as a co-operative by the apartment owners, the certified passive building places big emphasis on community spaces, like the shared roof terrace, garden and common room. Designed by Deimel Ölschlager Architekten, it was built to adapt to the future needs of its inhabitants: for example, the large family apartments at the centre of the complex can be easily split into two small units in future.
plus a single towel radiator, while incoming air is routed underground to preheat it in winter and cool it in summer. The complex also boasts greywater recycling and a green roof. Timber-shades on the south-facing balconies help to control the amount of daylight entering the 21 units. The U-values for all the opaque facade elements are below 0.11 or less, while heating demand is just 8 kWh/m2/yr, and airtightness is a supertight 0.27 ACH.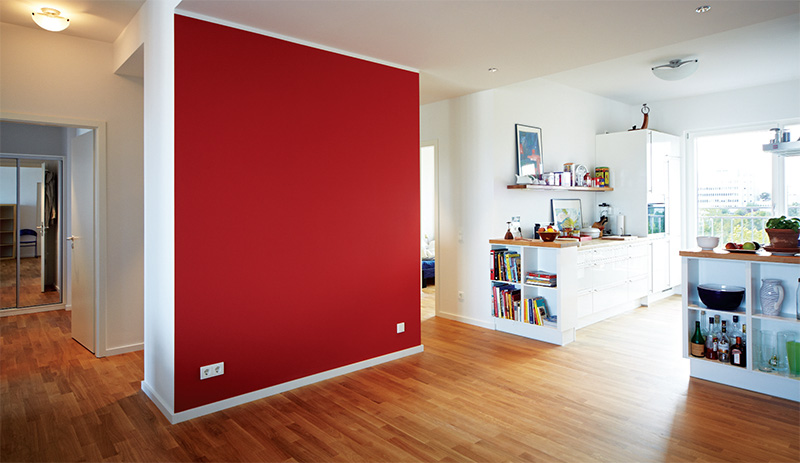 Related items
Latest from Dudley Colley