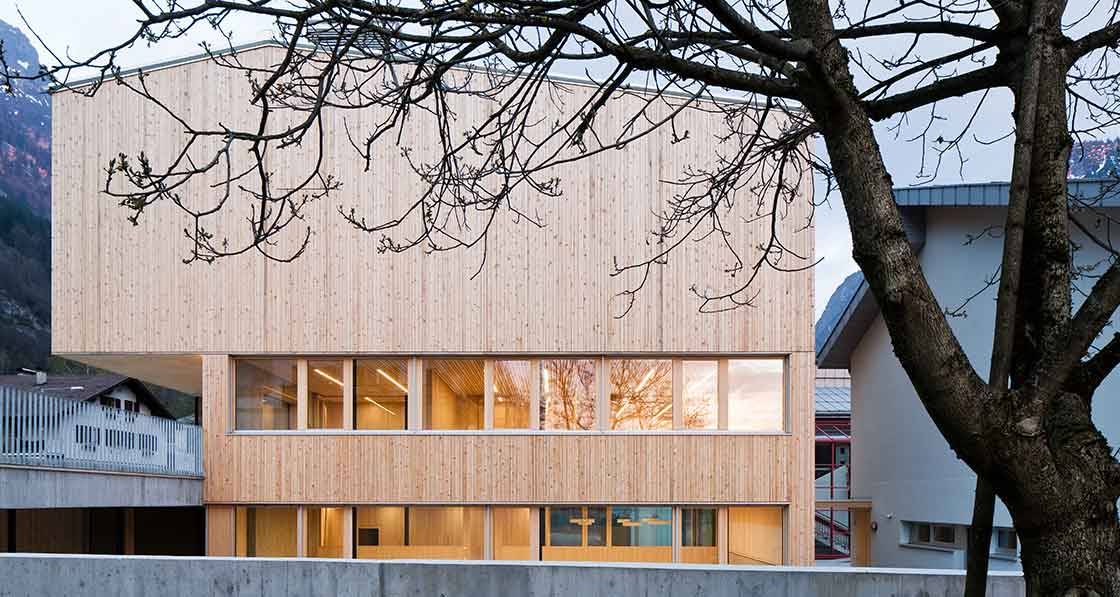 News Desk
International: Issue 31
This issue features a low energy community centre in a mountainous region of Austria.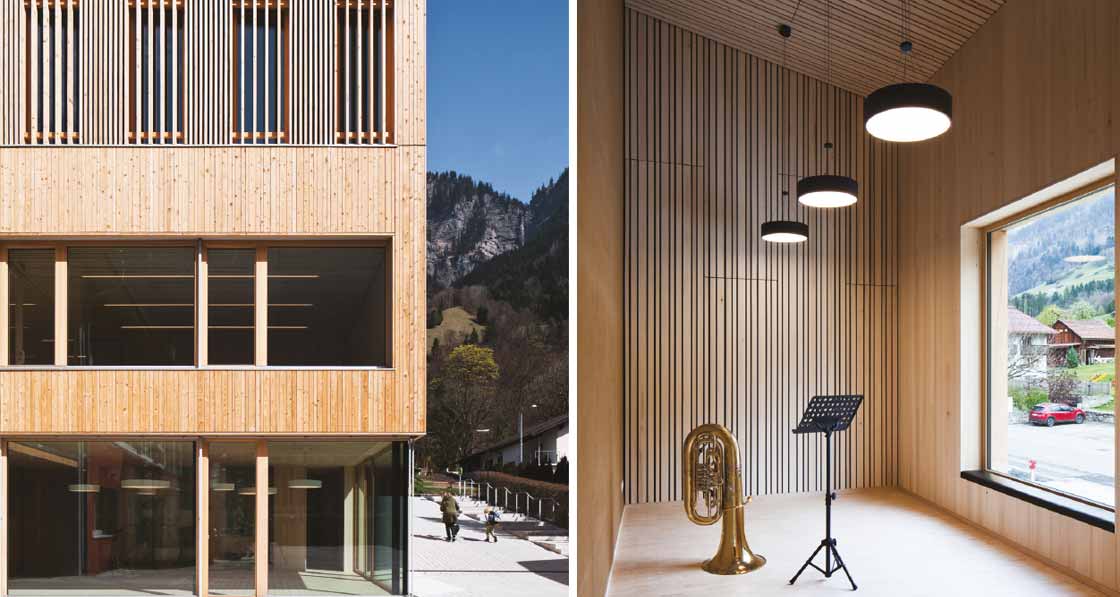 INNERBRAZ COMMUNITY CENTRE, BLUDENZ, AUSTRIA
Building: 615 sqm community centre
Architect: Johannes Nägele
Method: Concrete core with timber frame shell
Standard: Low energy new build with passive house components
When the villagers of Innerbraz in the mountainous Bludenz district of eastern Austria wanted to inject new life into their village, they launched an architectural competition for the design of a new community centre.
Ten proposals were entered, but it was local architect Johannes Nägele's striking-yet-sensitive design that won the day. Finished in 2017, the new centre now beautifully contrasts and compliments the more traditional surrounding buildings under the snowy peaks of the Vorarlberg Alps.
The building houses three functions: on the ground floor are the new community offices, set at street level to make them open and accessible to local residents.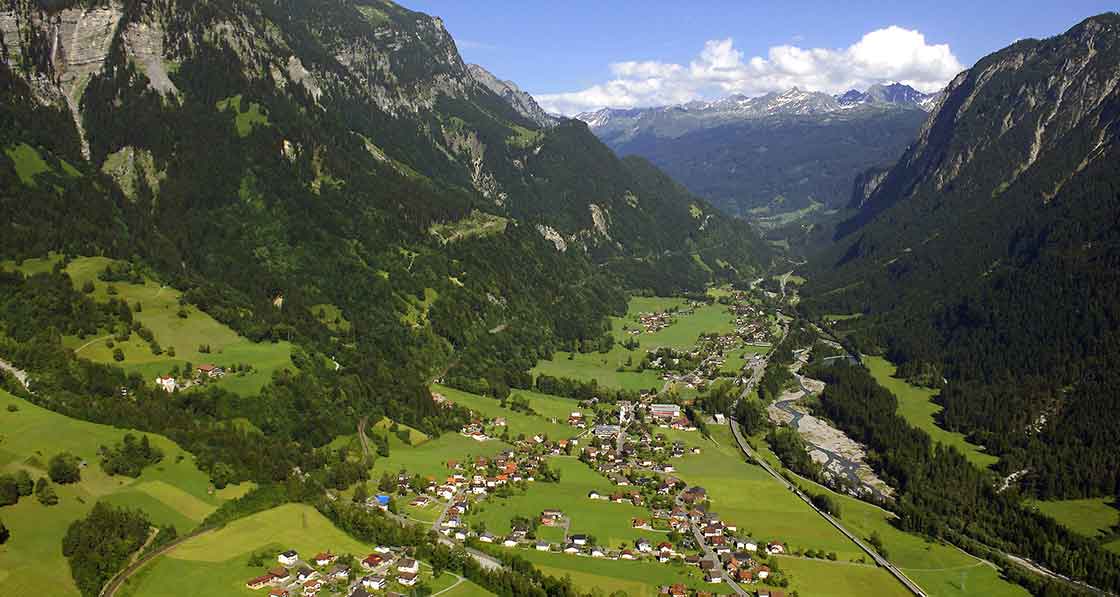 At basement level is a new childcare facility, with access to a sheltered outdoor playground, while on the top floor there is a large, acoustically isolated rehearsal space for the local music society.
Set beside the existing kindergarten and local schools, the placement of the new community centre also creates new and extended outdoor spaces for pupils to share. There is also a new public courtyard facing the road, with a covered entrance where locals waiting for the bus can shelter from bad weather.
This article was originally published in issue 31 of Passive House Plus magazine. Want immediate access to all back issues and exclusive extra content? Click here to subscribe for as little as €10, or click here to receive the next issue free of charge
Outside, the town hall's striking facade is clad with silver fir, a tree native to these alpine regions. Structurally, it features an inner load-bearing concrete frame with an outer, airtight (0.56 ACH) prefabricated timber shell, insulated with sheep wool.
Both the interior walls and furniture are clad with untreated, brushed wooden surfaces from local fir forests too. "They can still smell the silver fir inside," architect Johannes Nägele says.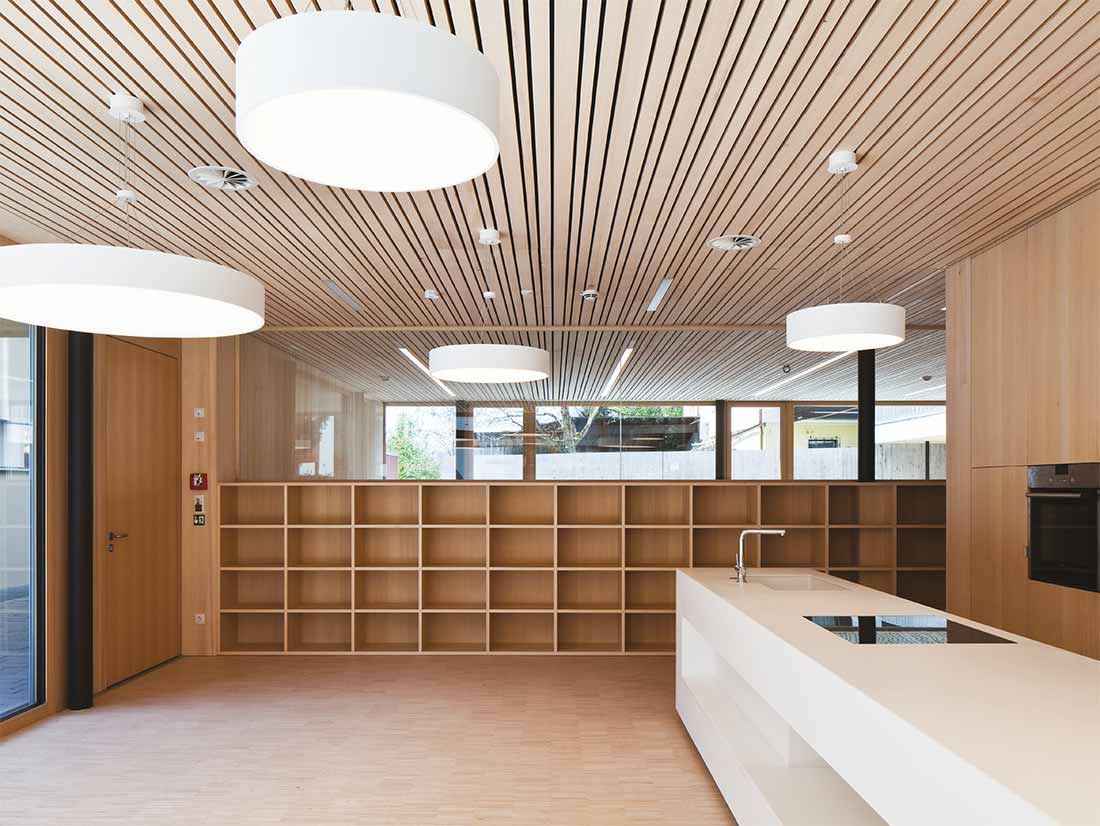 Speaking to Passive House Plus, Nägele said that the various functions of the building mean it has become a lively village centre, and he says its users are particularly happy with the excellent indoor air quality provided by the controlled ventilation system.
Space heating demand is very low too (10 kWh/m2/ yr), and is met by the region's district heating system, which is fed with locally grown wood chips.
All in all, Nägele says the new town hall has helped lead to the "revitalisation of the village".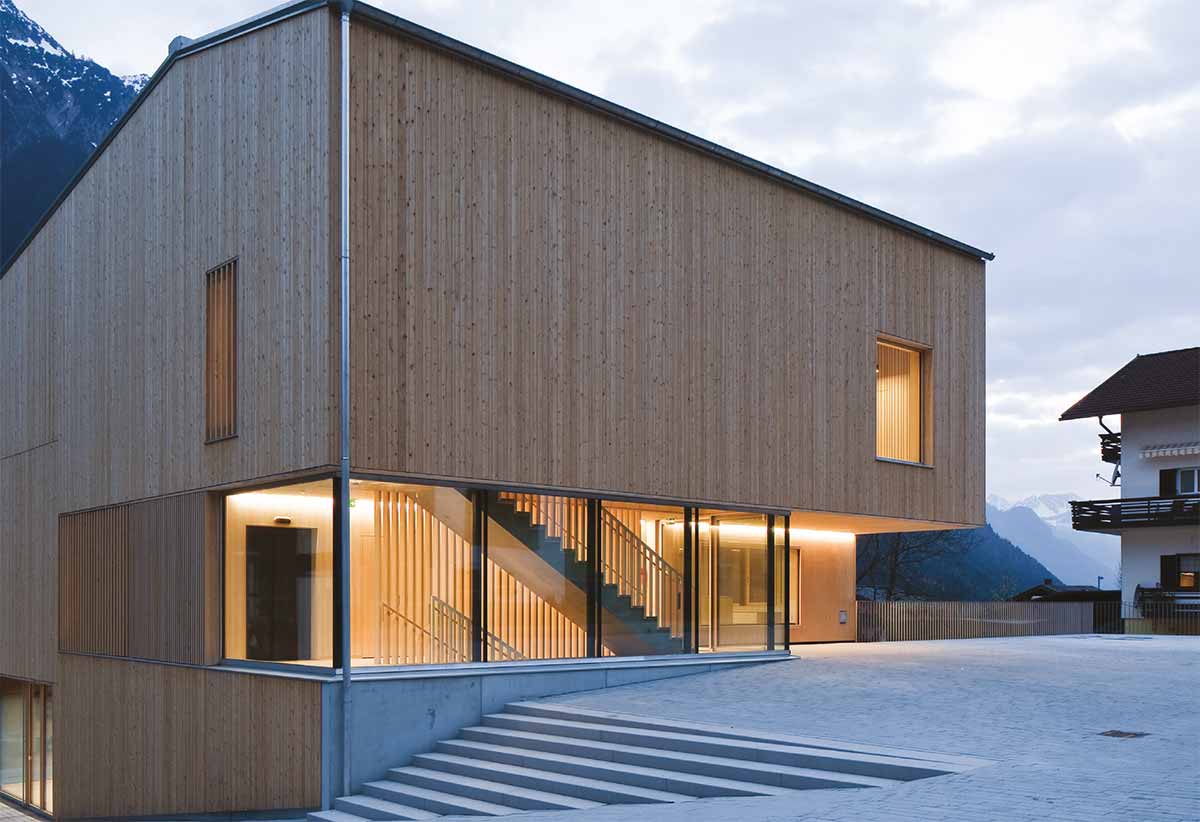 Image gallery
Related items