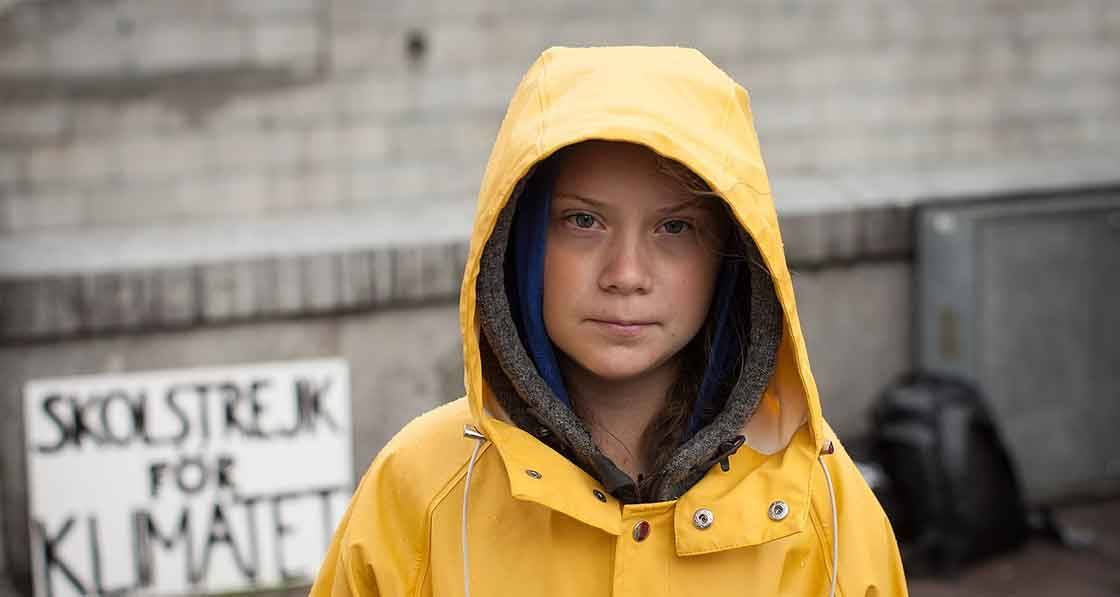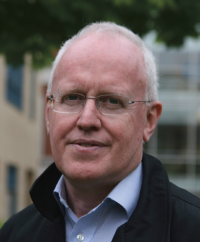 Peter Rickaby
Is it too late for sustainability?
Despite the urgency with which radical action is required to transform our built environment, Dr Peter Rickaby says he has never been more optimistic about the possibility of change.
This article was originally published in issue 31 of Passive House Plus magazine. Want immediate access to all back issues and exclusive extra content? Click here to subscribe for as little as €10, or click here to receive the next issue free of charge
It is some time since I have felt as optimistic about the prospects for a sustainable built environment as I have recently. The global campaign of young people led by Greta Thunberg, the response to David Attenborough's documentaries, and popular support for Extinction Rebellion are encouraging and inspiring.
The Committee on Climate Change's report, the UK government's 'Buildings Mission' to halve the energy use of new buildings and halve the cost of retrofitting existing buildings to the same standard by 2030, and revision of the statutory greenhouse gas emissions target from 80% reduction to net zero by 2050, are all steps in the right direction.
As are the opportunities for ambitious reviews of building regulations in England and in Wales, the promotion of quality-assured deep retrofit via the Whole House Retrofit competition, and implementation of the Each Home Counts review, TrustMark and the domestic retrofit standard (PAS 2035). In Ireland, the EU's NZEB (near zero energy buildings) standard is embraced and SEAI's Deep Retrofit programme is showing the way to a sustainable housing stock.
On the other hand, the Trump administration in the US is recalcitrant and irresponsible, UK politicians are obsessively distracted by nonsense, and the devolved governments and local authorities that have declared 'climate emergencies' show little understanding of the scope of appropriate response. The UK government supports the expansion of Heathrow Airport, the extraction of oil and gas from beneath the North Sea, and the development of fracking.
We must stop using concrete, bricks, steel and excessive amounts of glass.
A friend who monitored action on energy efficiency in housing for over forty years showed that the level of activity simply tracked the international oil price. We have been here before, and hope has quickly been dispelled by a lack of joined-up thinking, the politics of the Middle East, a change of government or even a change of minister. How can we keep sustainability on track this time?
The success of the passive house standard and the growing numbers of passive house certified designers are evidence that building and housing professionals are taking sustainability seriously and understand the need to change the way we build.
A group of award-winning UK architectural practices have declared that they will lead the drive for sustainable buildings through their Architects Declare petition (www.architectsdeclare.com), after years of domination of our industry by contractors, developers and housebuilders whose main interest has been the bottom line, and many of whom (with some laudable exceptions) have fiercely resisted change.
A culture change is needed — organisations must protect not just their own interest (and profits) but also those of their customers and of the public. The new UK domestic retrofit standard PAS 2035 requires the appointment of a qualified retrofit coordinator for every project and defines part of the Retrofit Coordinator's role as protecting clients' interests and the public interest. This provision, when incorporated in an early draft, baffled some members of the steering group whose organisations had for years focussed on deriving profit from government retrofit and fuel poverty programmes, had paid little attention to the health and welfare of householders, and who saw no need to change the way they work.
The change required is so far-reaching that it is hard to grasp and can only be sketched out here. We must stop expanding airports. We must stop building city-centre office blocks with huge journey-to-work footprints in the transport sector, and instead re-think working practices using the internet. We must stop building shopping centres surrounded by carparks and continue to re-think retailing around online shopping and efficient delivery.
We must co-locate homes and workplaces, schools and recreation within walking distances of each other and on public transport routes. We must deal with fuel poverty because people who live in cold, damp, mouldy homes are not interested in reducing emissions – they just want to be comfortable. We must make our buildings energy efficient, and healthier. We must eliminate dependence on fossil fuels from our buildings and focus instead on clean electricity.
We must stop using concrete, bricks, steel and excessive amounts of glass because they are the most energy intensive building materials imaginable. We must turn most buildings into exporters of energy, to compensate for the protected buildings whose energy demand will be difficult to eliminate without damaging our architectural heritage. We must adopt a whole-life approach to energy use and emissions. We must re-use old buildings or recycle the materials and products from which they are made, and we must design new buildings for easy re-use and/or recycling.
None of this is new, but it amounts to a huge challenge. Scientists tell us that time for effective action on climate change is running out. We may already have left it too late, but I suspect that if we fail to rise to the challenge this time our children will not forgive us.
Last modified on Wednesday, 12 February 2020 10:36