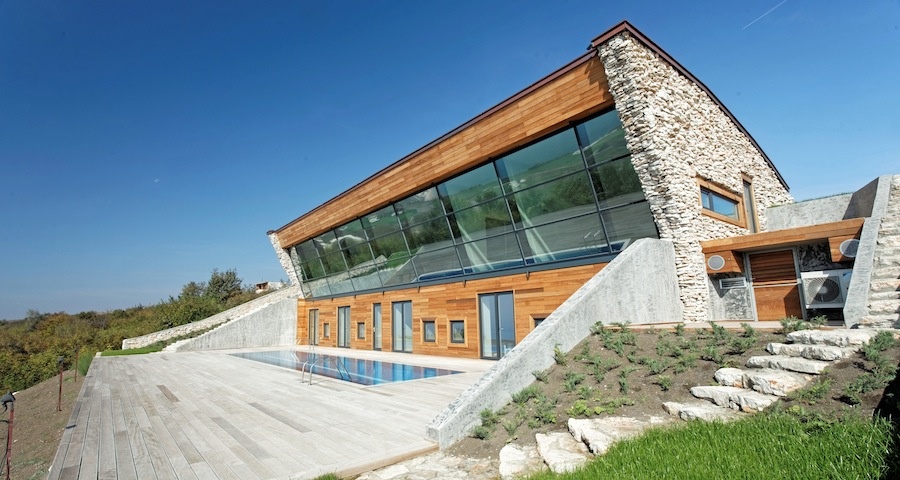 A passive house inspired by the sun
The Equinox House house near Kavarna, Bulgaria is a passive building that "delicately interacts with natural phenomena on all levels from embracing local views to tracing universal solar motions," according to its designers, Ignatov Architects.
Built into a steep hillside, a narrow oculus in the roof creates a concentrated sunspot on the living room wall, the position of which indicates the time of year. The main glazed facade, which overlooks the sea, is also parallel with the sun at noon on the summer solstice.
The house features a green roof that is planted with local grasses, and the dwelling also boasts triple glazing, heat recovery ventilation and solar thermal panels. There's also a swimming pool that draws excess heat from the solar collectors in summer, though no doubt some readers will be skeptical about how green a house with a swimming pool — and a floor area of 500 square metres — can be. Rainwater collection features too — it's mandatory in this region of Bulgaria — while according to the architects a "small bio-active wastewater treatment unit turns waste into dry bio-compost and irrigation water".
Local materials and labour were used in order to avoid cost and pollution from unnecessary transportation. The house's annual heating demand is 15 kWh/m2/yr, while U-values are 0.15 for walls, 0.10 for the roof and 0.80 for windows. More info on this striking house from Evolo.

Photos: Ignatov Architects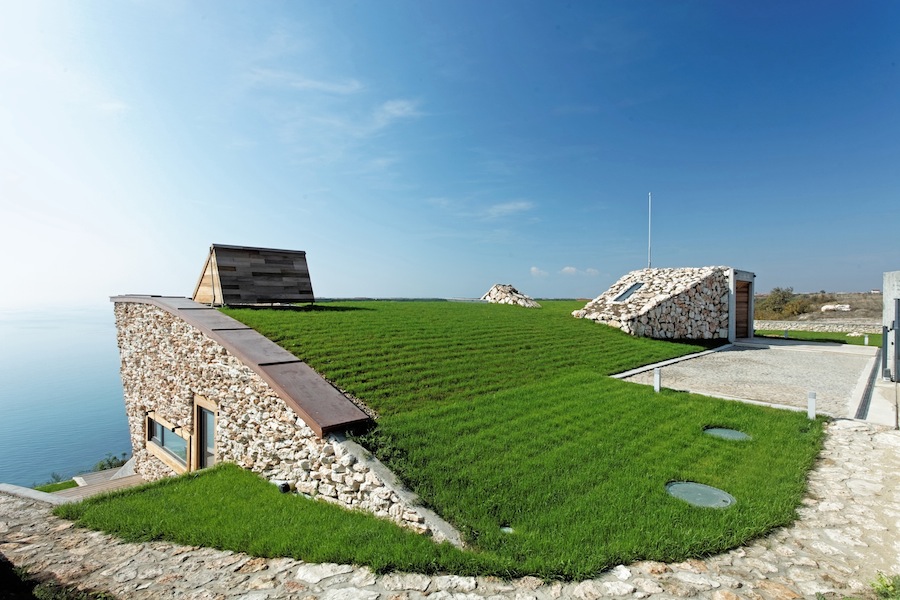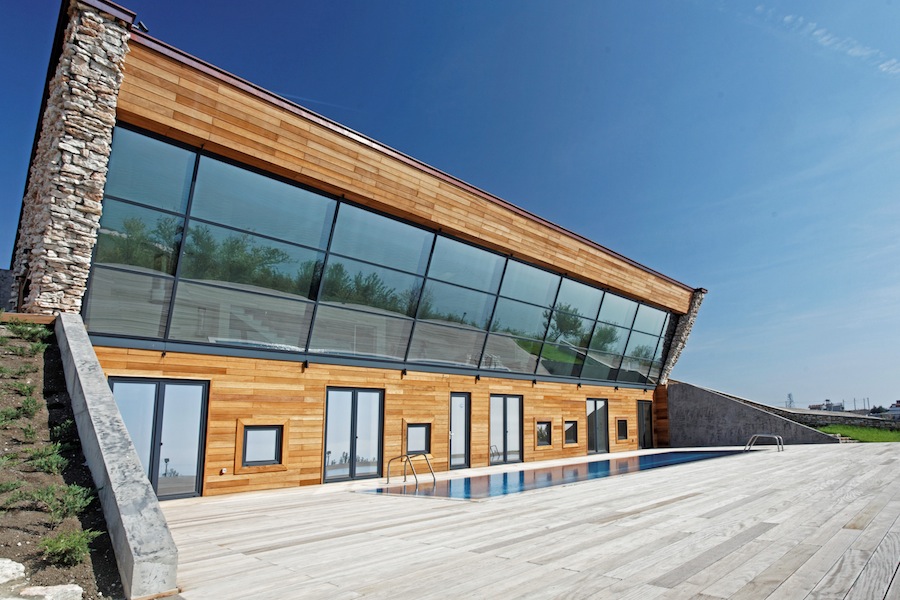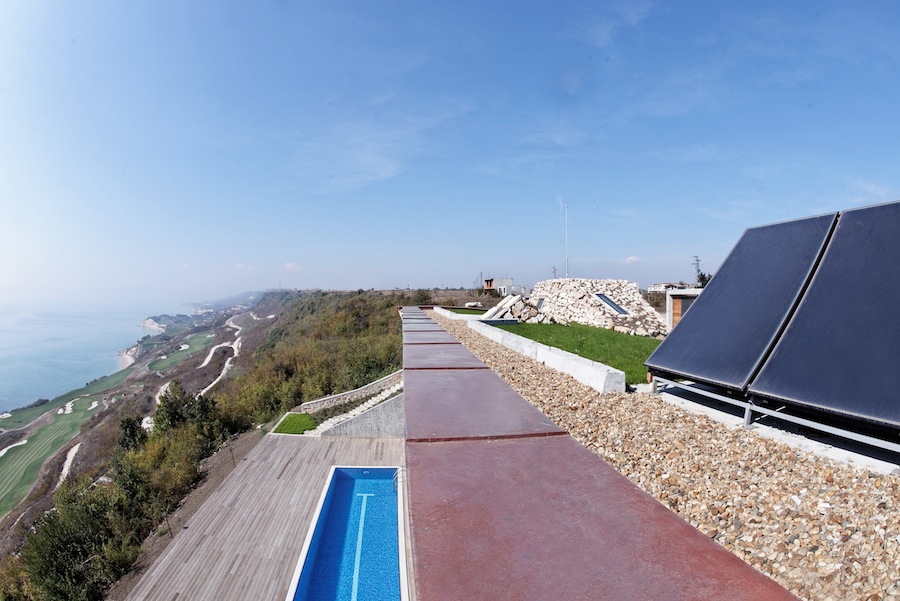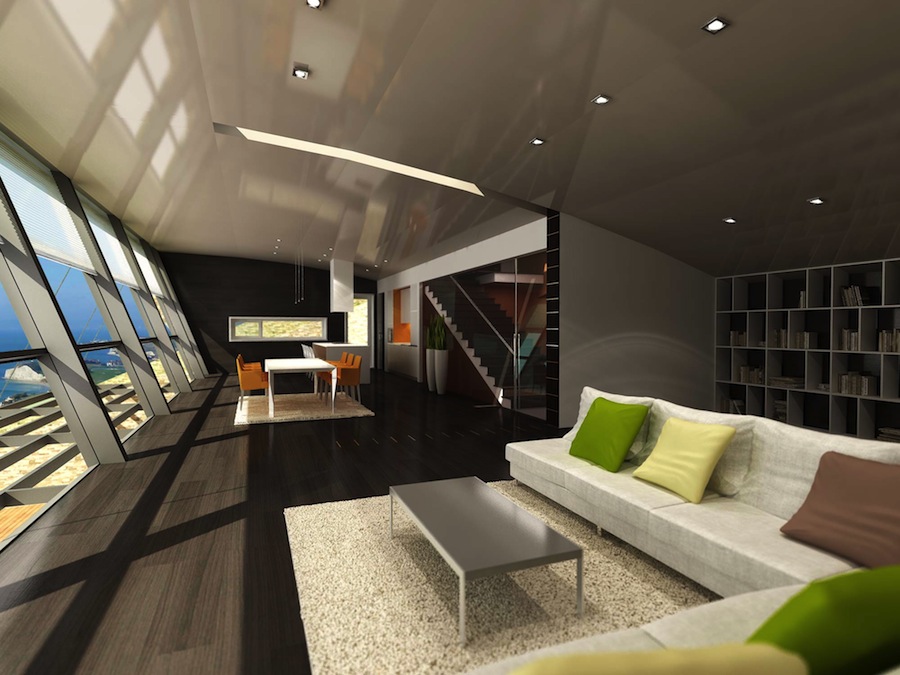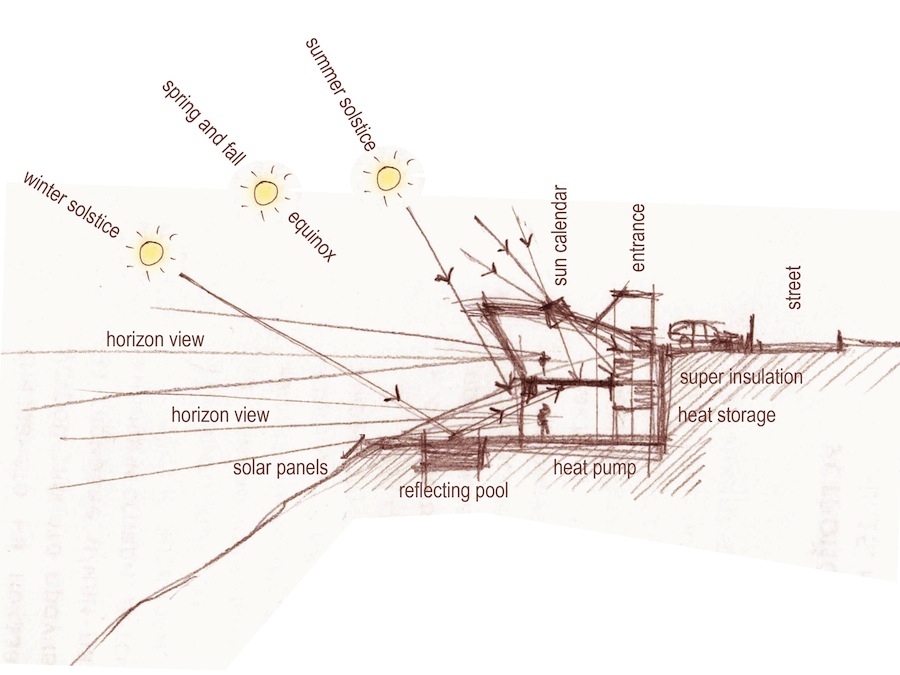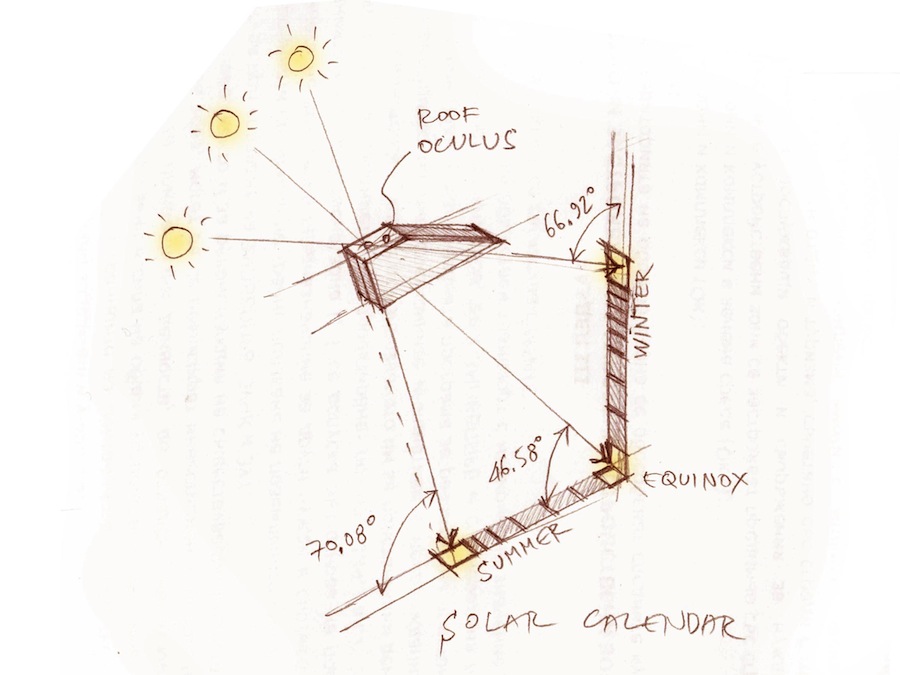 Last modified on Tuesday, 16 April 2013 20:29