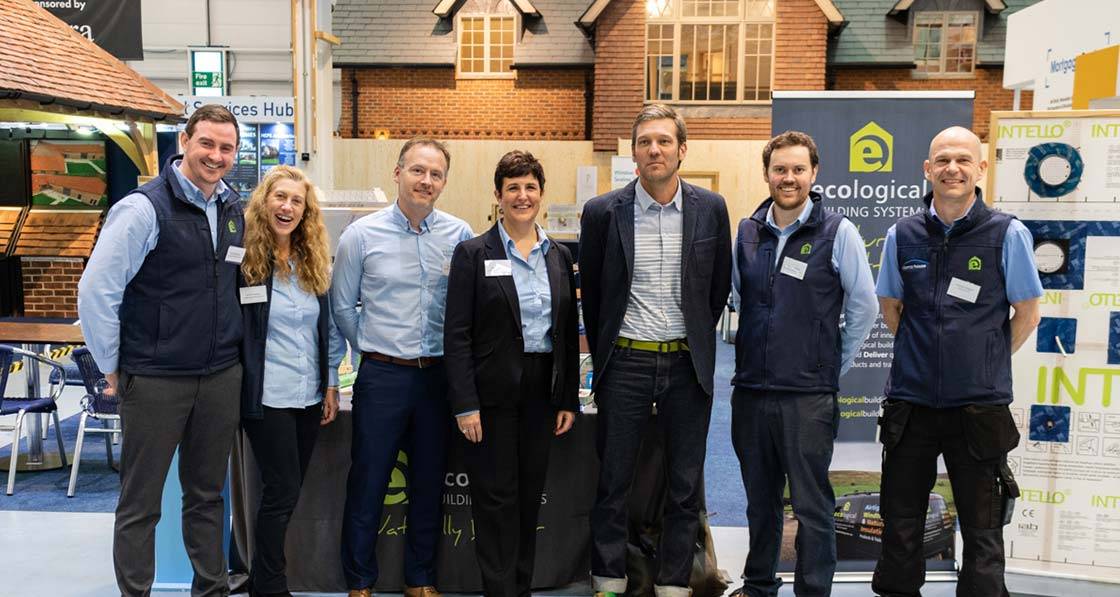 News Desk
Passive house professionals flock to Ecological airtightness tour
Professionals from across the passive house and building physics communities gathered in London and Swindon during October thanks to an
airtightness
events programme hosted by Ecological Building Systems, in partnership with the BBA and pro clima.
This article was originally published in issue 28 of Passive House Plus magazine. Want immediate access to all back issues and exclusive extra content? Click here to subscribe for as little as €10, or click here to receive the next issue free of charge
Originally conceived to celebrate BBA accreditation of pro clima Intello Plus intelligent airtight membrane, the events developed into a programme of five full-day seminars, each worth six structured CPD points, which toured the UK throughout October.
Combining presentations from Ecological Building Systems and pro clima experts with guest speakers, installation demonstrations and chaired discussions, the events focused on specification strategies for optimising energy efficiency via the building fabric, safeguarding buildings from moisturerelated structural damage, and creating healthier indoor environments.
The Swindon event at the National Self Build & Renovation Centre featured a keynote address from sustainable design expert and TV presenter, Charlie Luxton, who talked the delegates through his design and construction journey for his own low energy home.
One attendee, Chris Dewhirst of Evolved Design, commented: "The Perfect Airtight Seal Tour event in Swindon was so worthwhile from beginning to end with a high calibre of presenters, practical demonstrations and opportunity to network with fellow delegates so that I came away full of information and enthusiasm. There was no hard sell, just really valuable knowledge sharing and it was well worth a day out of the office."
Meanwhile, the London event at The Building Centre on 18 October was introduced by Simon Corbey, associate director at the Alliance for Sustainable Building Products (ASBP), and featured a keynote presentation from passive house consultant Patrick Chester and Ioan Sulea, director of eco-building company Oasis Construction. The tour then moved on to Belfast, Glasgow and Birmingham.
UK general manager of Ecological Building Systems, Penny Randell, commented: "We are delighted by the response to this seminar programme and the number of professionals that have taken time out of their busy schedules.
The growth in environmentally sound specification and construction relies on knowledge sharing and cooperation between experts in the field and that's what we've facilitated with these event programmes."
Last modified on Tuesday, 22 January 2019 11:11