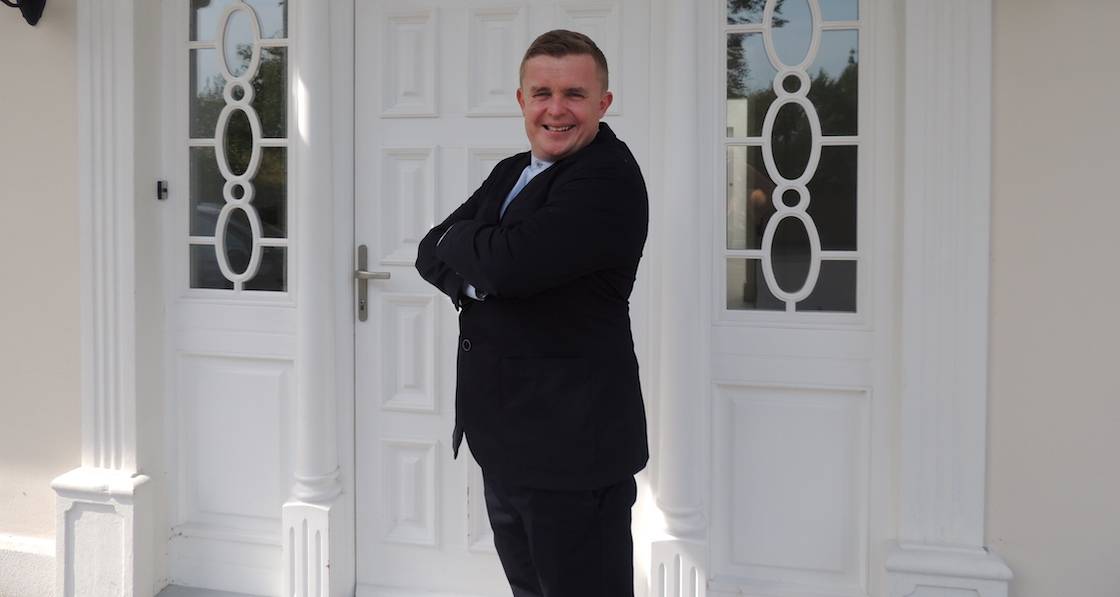 Encon managing director Conor Walsh

News Desk
New retrofit finance available in Waterford
Leading low energy retrofit contractor Encon has teamed up with Waterford Credit Union to offer low interest loans to anyone thinking undertaking of a home energy upgrade, in a bid to help develop the retrofit market in the region.
This article was originally published in issue 31 of Passive House Plus magazine. Want immediate access to all back issues and exclusive extra content? Click here to subscribe for as little as €10, or click here to receive the next issue free of charge
"We've partnered up with our local credit union to offer people finance packages to retrofit their homes," Encon managing director and Ireland's Best Young Entrepreneur award finalist Conor Walsh told Passive House Plus. "There have been people talking for years in the industry about retrofit finance, but nothing much has ever really happened. I suppose the entrepreneur in me said, right, it's time to do something ourselves to make finance available."
As part of this package, the credit union is offering 3.99% finance to homeowners who fully own their property, and 7.99% to those who are still paying off a mortgage. "People can come to us to discuss the work they're looking to get done and get a quote, and then approach the credit union for finance under normal lending criteria. Homeowners can also get independent advice on the works that need to be carried out before coming to us. Once the finance is in place, we'll project manage the retrofit right through to the end."
Walsh said he believes that most market demand right now is for retrofits that deliver about a 30-40% energy efficiency improvement, as opposed to truly deep retrofits. "A deep retrofit tends to appeal to a more specific type of homeowner, one who buys an older house with the intention of renovating it," he said.
Encon have also been working under SEAI's deep retrofit scheme, completing the retrofit of 12 Wexford County Council dwellings last year, with further applications in for the scheme this year. However, Walsh expressed his concern that the recent disruption to the scheme could knock contractor and homeowner confidence, and said it was crucial that a follow up scheme is put in place quickly after the pilot programme is finished.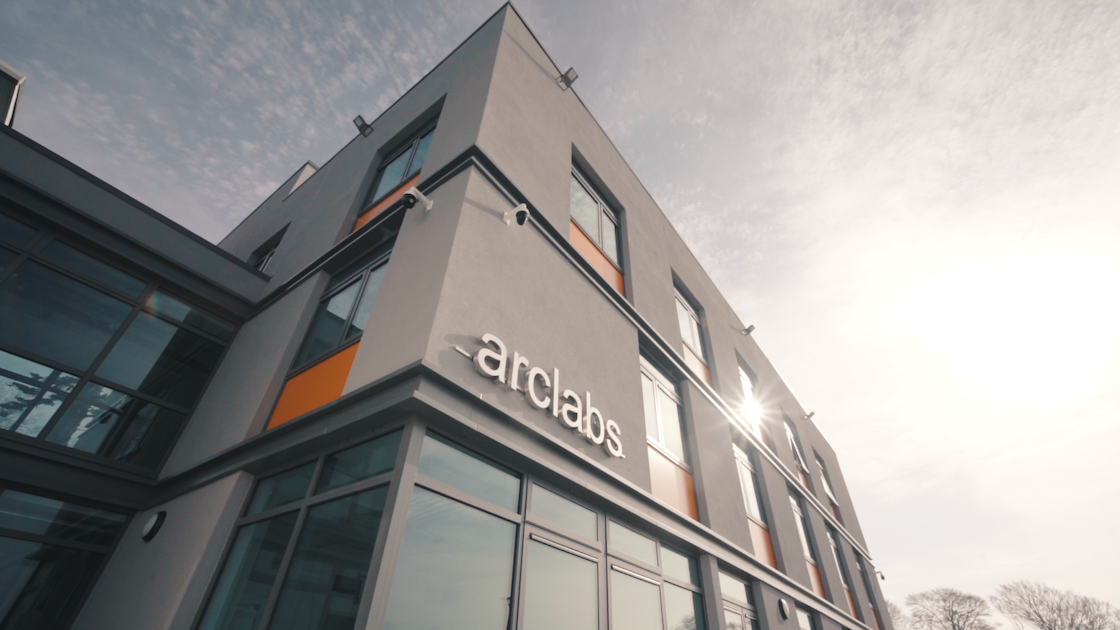 Encon was facade contractor for the Arc Labs research & innovation centre in Waterford
Encon has been active in the retrofit market since 2009. "We started out as a BER assessor and then quickly moved into retrofit. Initially we were undertaking shallow retrofits, moving houses from the G BER bracket up to Ds, but after that we moved into deeper retrofits."
This includes an energy upgrade to his own house on the Dunmore Road in Waterford City, completed in 2015 and previously profiled in Passive House Plus, that came very close to achieving the Enerphit standard (it missed the airtightness by just 0.1 ACH). The company also served as main contractor on a certified passive house using the Amvic ICF system, designed by passive house consultant Jeff O'Toole.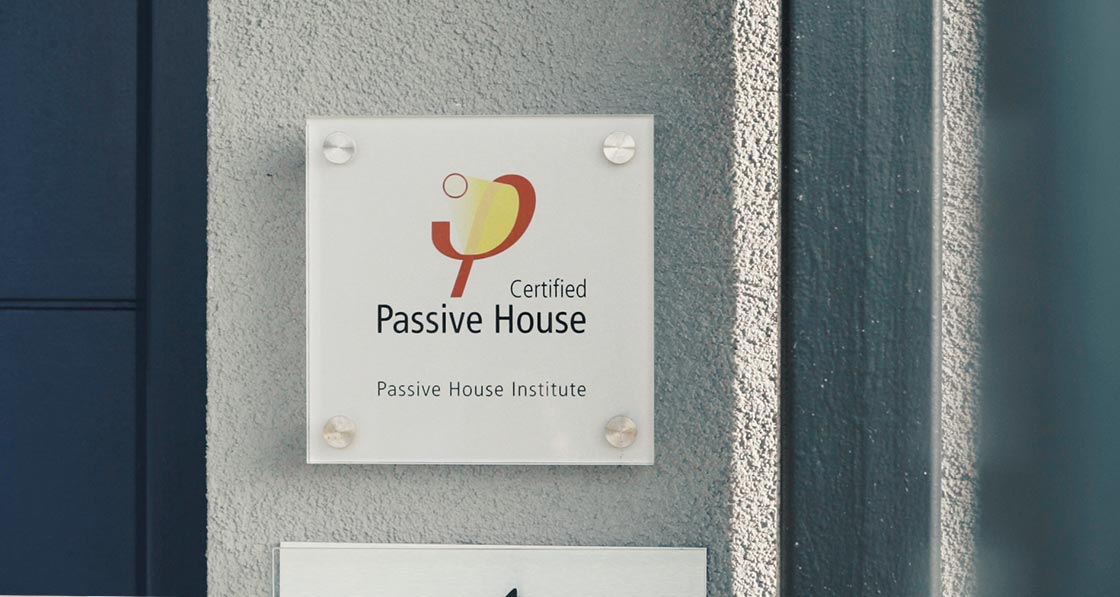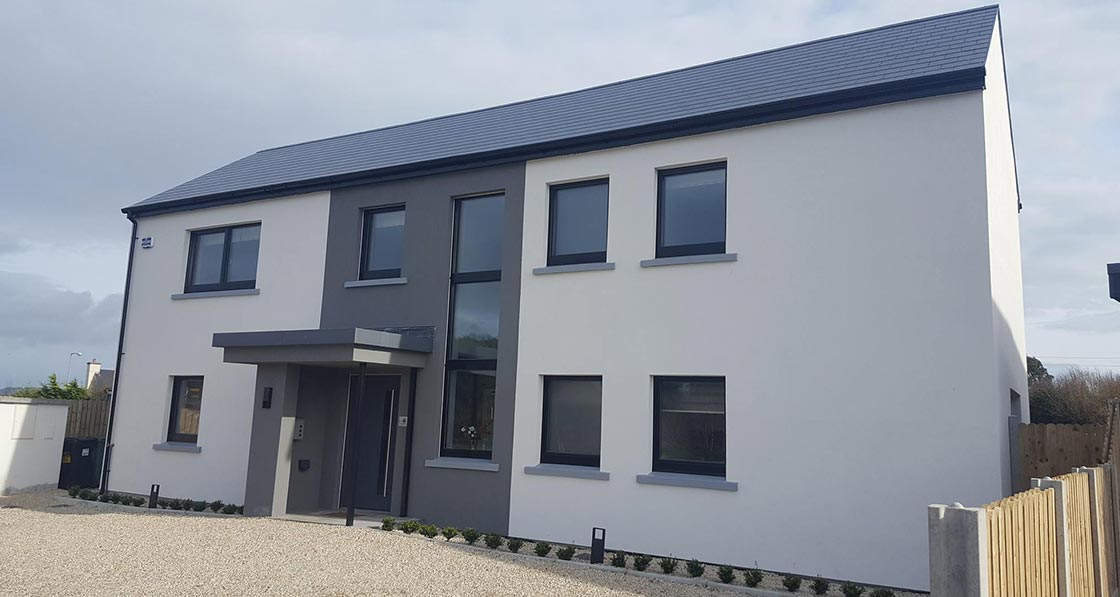 A certified passive house built by Encon in Waterford
Encon's work is currently focused in the south region. As well as its retrofit work, the company also works as an airtightness and insulation contractor on new build housing developments, and as an external insulation contractor for larger commercial projects.
Walsh told Passive House Plus that the company has 15 qualified tradespeople working directly for it, as well as working with a number of regular sub-contractors. Conor Walsh is a finalist in Ireland's Best Young Entrepreneur award, having won in the Cork-Waterford region, with the awards ceremony taking place on 15 September.
Follow Encon's projects at www.facebook.com/www.encon.ie/ or visit www.encon.ie for more information.
Last modified on Wednesday, 12 February 2020 00:33