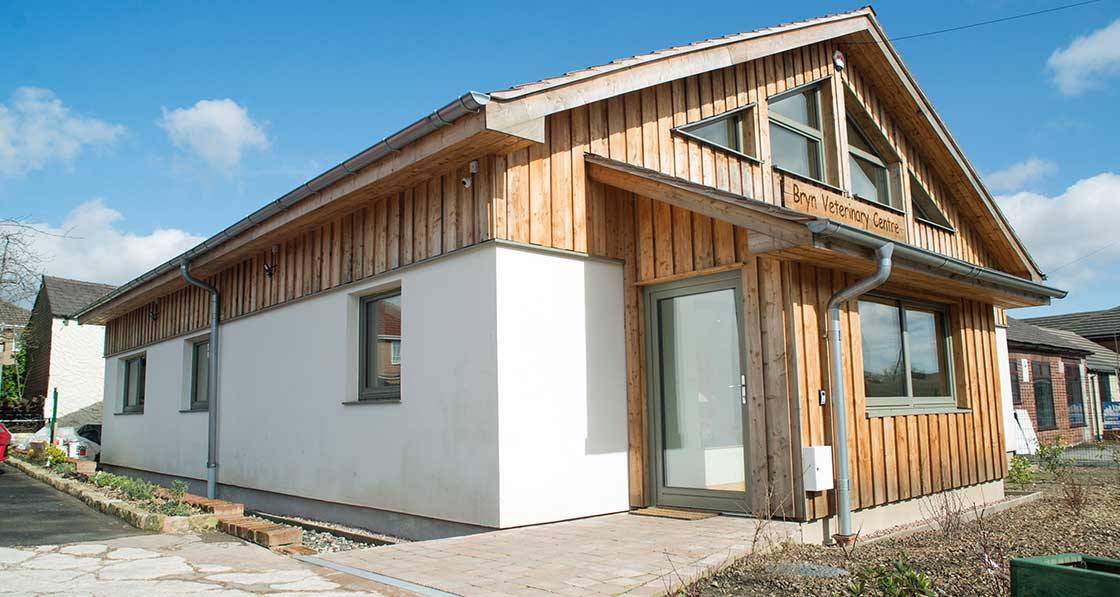 News Desk
New passive vet centre opens in Wigan
Veterinarian and passive house enthusiast Chris Copeman, whose £60,000 passive house retrofit was featured in Passive House Plus issue 29, has built a new veterinary practice in Wigan that is aiming to meet the passive house standard.
This article was originally published in issue 34 of Passive House Plus magazine. Want immediate access to all back issues and exclusive extra content? Click here to subscribe for as little as €10, or click here to receive the next issue free of charge
Bryn Veterinary Centre comprises three consulting rooms leading off a reception space that reaches up to the roof of the two-storey building.
The project was designed by PYC Group, who also acted as passive house consultants on the project. The timber frame structure was provided by MBC Timber Frame and insulated using Warmcel recycled cellulose insulation.
Green Building Store's Ultra and Performance triple glazed timber windows and doors were chosen for the project. Green Building Store also designed, supplied and commissioned the MVHR system for the project. A Paul Novus 450 MVHR unit was specified, alongside galvanised rigid steel ducting.
The ventilation system at Bryn Veterinary Centre provides a controlled amount of ventilation to every room in the building and enables the veterinary centre to extract air from 'wet' rooms, such as operating rooms and kennel rooms, to create a healthy air flow and reduce the risk of infection.
Using timber frame for off site construction also speeded up the building process, Copeman added. "Within a week you've got a weather-tight building. It's an incredibly fast building method," he said.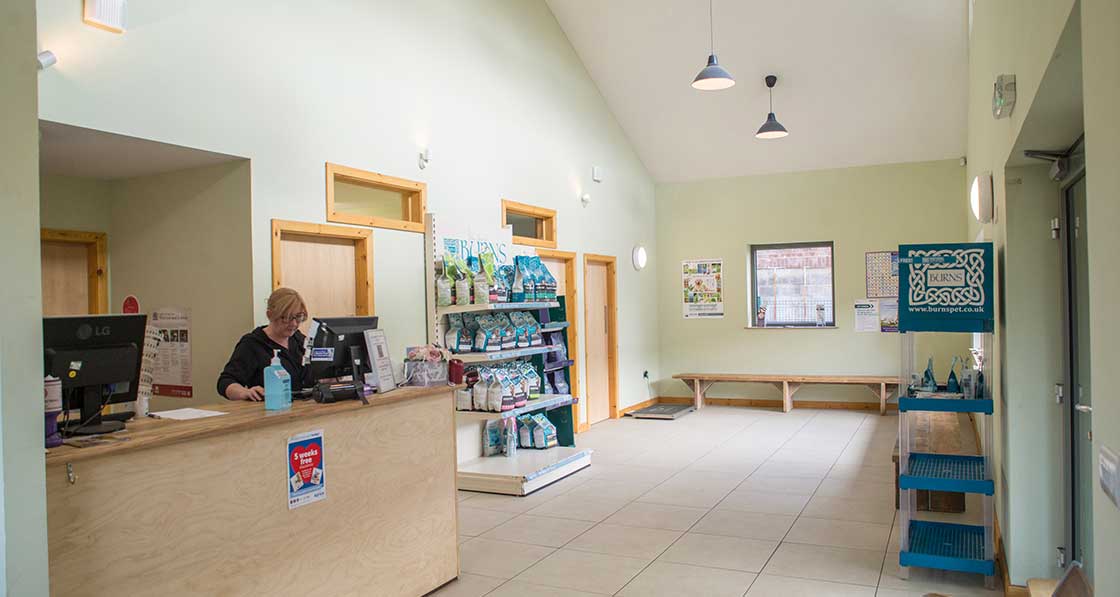 The building achieved an airtightness of 0.33 air changes per hour and it is currently awaiting passive house certification.
It boasts a 10kW solar photovoltaic array which has so far generated about 3,700 kWh since opening in October, with about 2,300 kWh of this used on site.
Copeman said: "The result is a near carbon neutral build footprint and a building that is 10 times more efficient, generates its own power and gives you full control of every aspect of the environment inside. It is a happy building, full of warm, natural materials, where staff, clients and their pets all seem to thrive."

Read about Chris's home project here.
Last modified on Thursday, 25 August 2022 11:01