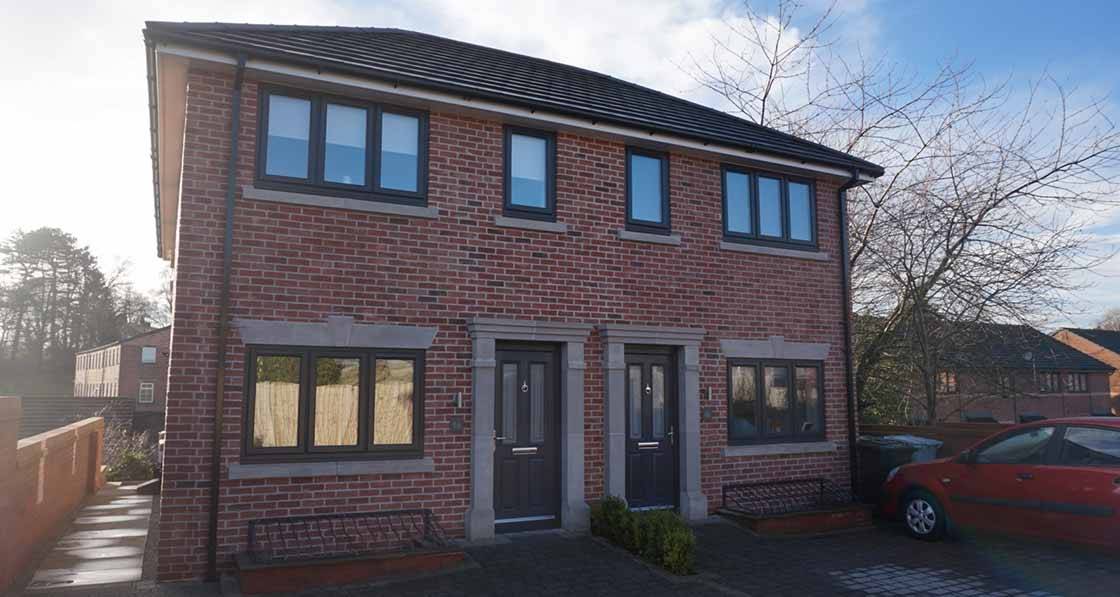 News Desk
Monolith ensures traditional finish on new ICF project
When looking at new technologies and projects, developers and self-builders might assume that if you're building with 'new' methods such as ICF, SIPS, timber frame and steel frame that you can't achieve a traditional facade.
This article was originally published in issue 30 of Passive House Plus magazine. Want immediate access to all back issues and exclusive extra content? Click here to subscribe for as little as €10, or click here to receive the next issue free of charge
Most buildings showcased today aren't inherently traditional, most are rendered and timber clad – but a traditional effect finish is still possible very much possible even with newer, highly energy efficient forms of construction.
As a case in point, innovative exterior cladding supplier Monolith Brick & Stone Ltd. recently completed a project with a developer in Manchester who was intent on building his latest project in insulated concrete formwork (ICF), but due to planning conditions needed to ensure that it resembled local properties.
The ICF system specified on the project was Warmerwall from Polysteel. Monolith was in conversation with the developer, architect and planning committee from the outset to ensure the products it manufactured suited the local aesthetic.
"Once we created a brick match and stone colour sample it was then sent to the developer to present to the planning committee, these were approved and ordered by the client. We then went into full production and provided our BrickPlus: Eco panels and StonePlus profiles to the developer who used a registered Monolith installer to correctly and efficiently apply the product," Edd Wilson of Monolith explained to Passive House Plus.
BrickPlus: Eco is Monolith's innovative insulated brick cladding system, which replaces traditional block and brick when used with either ICF, timber frame, steel frame or solid wall construction. It consists of 12 of the company's high-quality brick slips which are bonded to lightweight, fire retardant, high grade EPS panels. This forms a system of interlocking panels that can dramatically increase the speed that a brick slip wall can be covered.
StonePlus is a true alternative to traditional stone. Available in a wide variety of authentic and traditional stone colours, StonePlus is the natural finish for any building. The main feature of StonePlus is that it is extremely lightweight. Whilst it has the same look and feel as stone, it is around 75% lighter, but equally as strong and weather resistant, according to Monolith. For more see www. monolith.build
Last modified on Tuesday, 02 July 2019 12:16