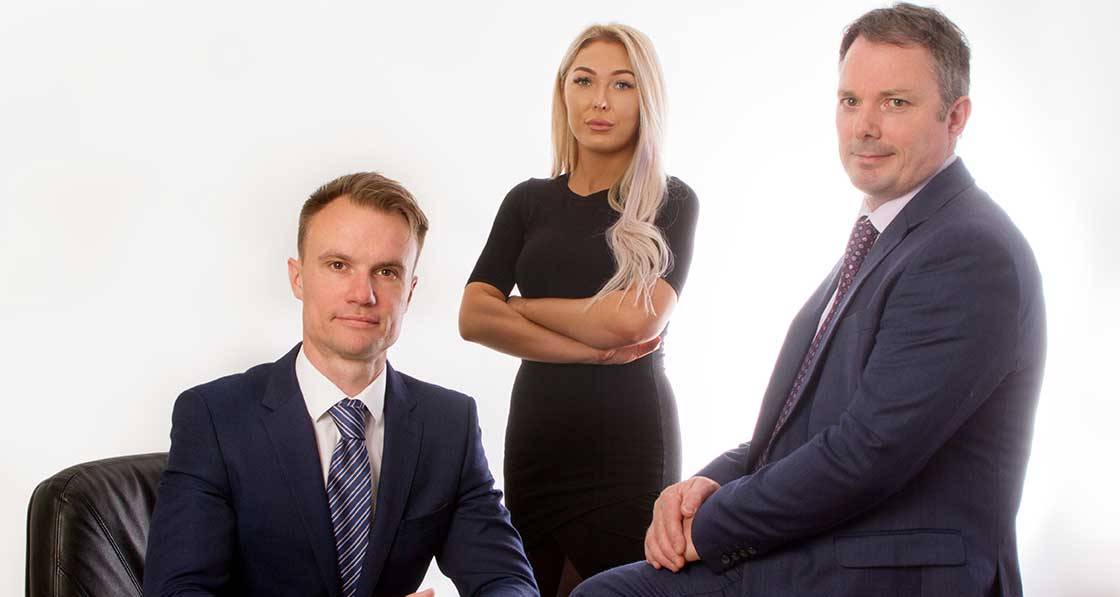 S&P Ventilation's Tristan Healy, Paige Thomas and Frank Ludlow.

News Desk
Know your mechanical ventilation options — S&P
S&P Ventilation, the Irish subsidiary of global manufacturer Soler & Palau, has advised anyone building a new home to familiarise themselves with recent changes to Part F of the building regulations.
This article was originally published in issue 33 of Passive House Plus magazine. Want immediate access to all back issues and exclusive extra content? Click here to subscribe for as little as €10, or click here to receive the next issue free of charge
Under simultaneously introduced changes to Part L of the building regulations, new homes must have an air permeability of 5 m3/hr/m2 at 50 Pa or tighter, with the department no longer issuing guidance for natural ventilation in the case of homes under 3 m3/ hr/m2. For buildings which exceed that airtightness threshold, guidance is only provided on mechanical ventilation.
"You will probably want to explore mechanical ventilation options to ensure a consistent level of ventilation and good air quality," said Tristan Healy of S&P. "The right solution will depend on several factors, including your budget, airtightness of the property, climate, the importance you place on energy efficiency, aesthetics, and noise."
Healy advised that traditional options, such as passive stack and natural background ventilation with on/off fans in wet rooms, are weather dependant and can lead to either under or over-ventilation.
"Natural background ventilation requires a number of open vents in your habitable rooms – not ideal if you're investing in an airtight property." He outlined the following mechanical options:
Centralised mechanical extract ventilation (CMEV), a new addition to Part F, works by extracting moist air through a duct system from 'wet' rooms at a low continual rate. These units can have a higher boost rate facility and can extract by manual or automatic control. Options such as humidity, CO2, and presence detection are available. Healy said the continuous extract ventilation allows supply air to be evenly provided through window trickle vents.
Decentralised mechanical ventilation, including decentralised MEV (DMEV) and decentralised mechanical ventilation with heat recovery (DMVHR), is an option where ducting routes are not required. Healy said this can take the form of wall-mounted single room heat recovery units or continuously running low-trickle extract fans.
Centralised demand-controlled ventilation (DCV), meanwhile, uses self-balancing wall and ceiling grills controlled by the likes of humidity and PIR motion sensors to alter the airflow and save energy.
Mechanical ventilation with heat recovery (MVHR) uses a heat exchanger in the central unit. This can result in extra energy efficiency as outgoing air warms up the heat exchanger, which then pre-heats fresh supply air, providing warm filtered air to habitable rooms like bedrooms and living rooms.
Positive input ventilation (PIV) draws fresh, filtered air in at the attic and circulates it through the house, ensuring a constant flow of clean air throughout. Healy said PIV units must come with a European Agrément certificate to comply with building regulations and recommended that humidity sensitive extract fans are provided in wet rooms to ensure a suitable rate of purge when required.