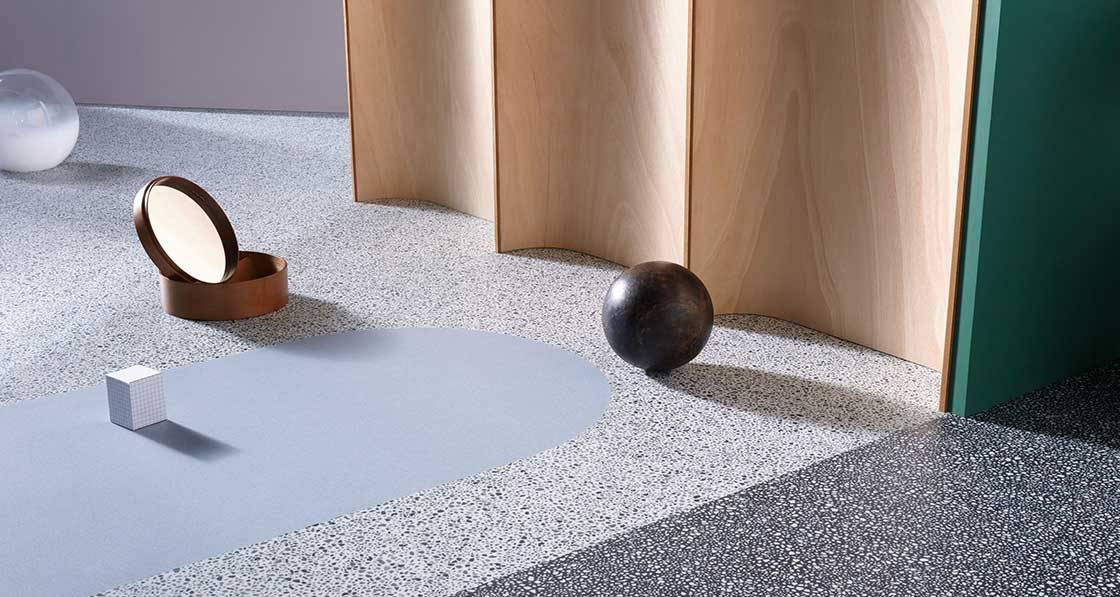 News Desk
Forbo launches new glue-free flooring
Sustainable flooring manufacturer Forbo has launched a new line-up of high traffic acoustic vinyl flooring that includes a new glue free flooring range.
This article was originally published in issue 37 of Passive House Plus magazine. Want immediate access to all back issues and exclusive extra content? Click here to subscribe for as little as €10, or click here to receive the next issue free of charge
Modul'up is a new category of loose-lay adhesive free flooring from the company. The product comes in two versions, 19dB and compact. Forbo said that Modul'up was designed to be easily removed and reused or recycled.
"The installation is fast and even faster when the replacement is like for like (loose lay for loose lay)," the company said. "If preferred there is no downtime so for instance stores can stay open while the floor is being installed and you can immediately walk on it."
The company's new acoustic vinyl line-up also includes Sarlon 15dB and Sarlon 19dB. "Sarlon 15dB is known for the best compromise on acoustic and high load requirements," Forbo said, adding that it o"ers low residual indentation and is suitable for heavy loads. "The same goes for the 19dB version, although focused on sound absorption, the residual indentation still performs at the highest level for a 19dB product."
Forbo also said a new lacquer with high performance surface protection based on a "double laser" curing technology has been developed for these products. "It ensures the ultimate protection against stains, scratches and scuff and leaves a beautiful matt finish. It remains beautiful over time even in high traffic or demanding areas."
Forbo is a pioneer in the life cycle assessment of its products, with full environmental product declarations (EPDs) published for each product and collection, including impact reports on human health and eco-toxicity
. The company's Marmoleum range is made from 97 per cent natural materials including flaxseed oil, wood flour, pine rosins, jute and limestone.
For more see www.forboflooring.com.