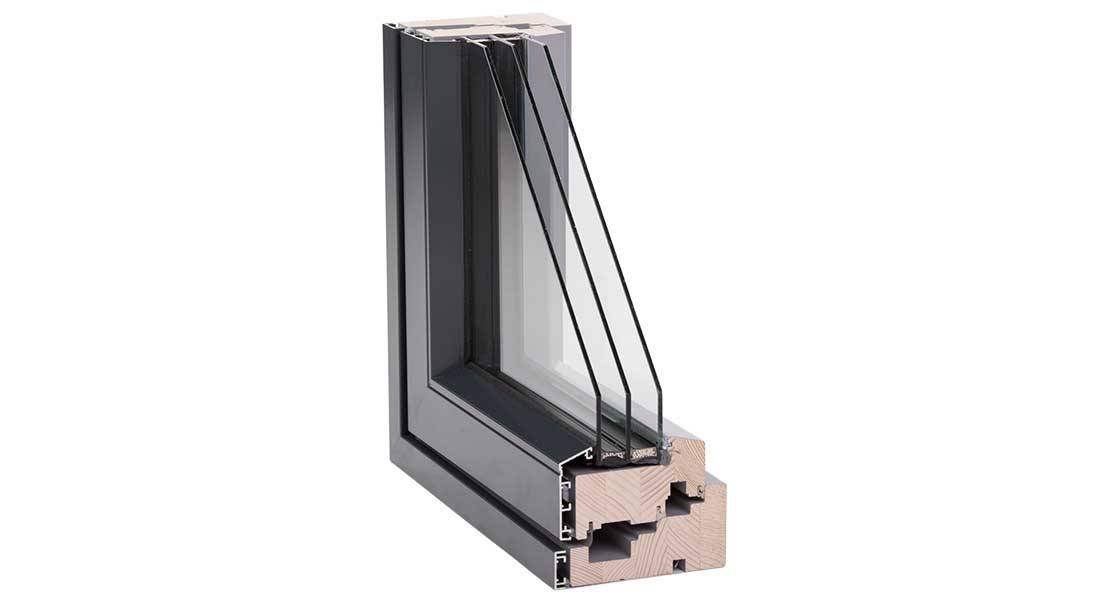 News Desk
Aluclad windows offer numerous advantages: Prestige Aluclad
Anyone looking to purchase new windows could easily be overwhelmed by the sheer choice on the market, and nowhere is this more evident that when it comes to choice of materials.
This article was originally published in issue 39 of Passive House Plus magazine. Want immediate access to all back issues and exclusive extra content? Click here to subscribe for as little as €10, or click here to receive the next issue free of charge
But leading supplier Prestige Aluclad says that choosing aluminium-clad timber, commonly known as aluclad, can offer a number of big advantages.
"There are many options available for windows in the current market such as timber, aluclad, aluminium, uPVC, and a combination of all the above," says Declan Loy of Prestige Alculad. "Recently I was asked why should I choose aluclad over other types of windows? There are a number of key reasons.
"Firstly, aluclad windows and doors are visually more appealing than uPVC or aluminium. Aluminium can look very commercial in a home, and feels colder to look at. But the natural timber used internally in aluclad windows creates a natural, warm feel. With aluclad windows 95 per cent of the design is timber, which makes it a more sustainable option."
Loy said that aluclad can achieve superior whole-window U-values, with Prestige Aluclad's Passive Ultra passive-certified range achieving as low as 0.6. He continued: "The airtightness and water tightness can also be superior, for example Prestige Passive Ultra windows and doors have a triple rebated seal which offers superior performance and protects the ironmongery from the external environment. It can achieve up to 2,000 pascals of wind pressure and 1,500 pascals of water tightness."
"The life expectance of aluclad is also much longer than uPVC or aluminium, and it holds the colours much better. There is also greater design flexibility: for example, large window and sliding door sizes can be achieved."
Loy also said that aluclad windows are maintenance free and less prone to service on moving parts. He added: "Our Passive Ultra windows are also more secure. Traditionally windows in Ireland are outward opening with two-to-threepoint locking systems, which you can upgrade to Secure-by-Design standards.
Our Passive Ultra windows are outward opening, but they have an eight-point locking system which wraps completely around the window, meaning the product is ultra-secure by its nature. They also come with a ten-year warranty.
"Of course budget must come into the equation as well, however when you weight up the benefits of aluclad and take budget into consideration over the lifespan of a home then aluclad wins all day long."