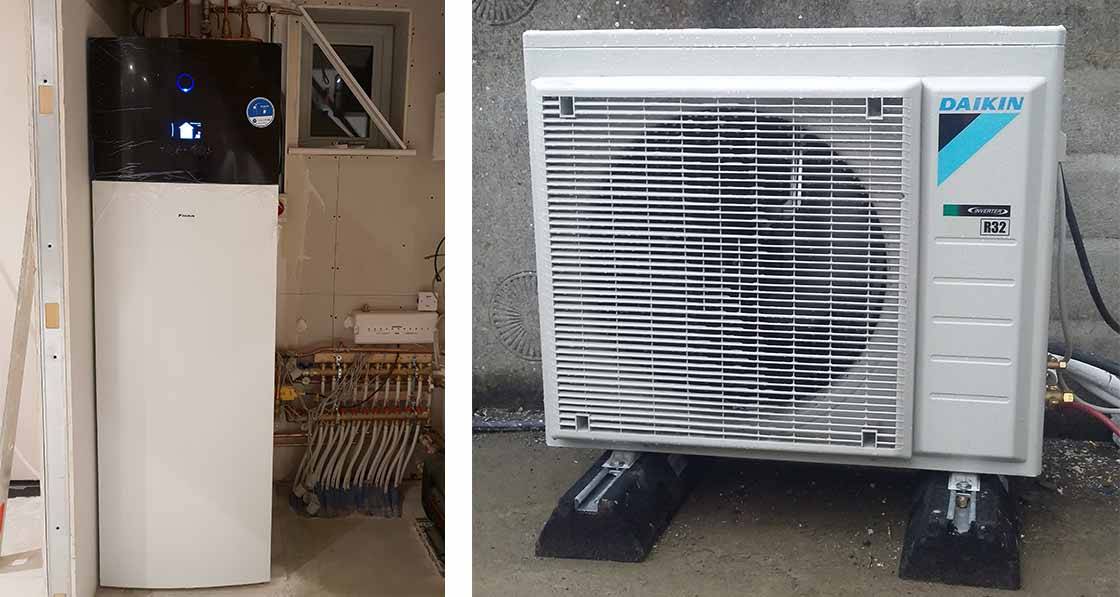 News Desk
A1 Dublin & Kildare homes move towards zero energy
Towards Zero Energy Ltd has just completed eight months monitoring of five dwellings in the Dublin region that it upgraded to A1 BERs last year under SEAI's Deep Retrofit Pilot Programme. The dwellings were typical suburban 1950s to 1970s two-storey, semi-detached/terraced houses and all were three or four bedrooms in size.
This article was originally published in issue 31 of Passive House Plus magazine. Want immediate access to all back issues and exclusive extra content? Click here to subscribe for as little as €10, or click here to receive the next issue free of charge
The works carried out on each of the five dwellings included insulation of external walls, attics and floors; replacement of all windows and doors with triple glazed units; major improvements in airtightness and cold bridging; removal of all open fires, wall vents and fans; as well as replacement of all existing lights with LED units. Fresh air and extraction was provided using whole house mechanical heat recovery systems, PV systems with battery back-up were installed and energy monitoring devices were fitted to provide on-going usage data.
At the heart of these upgrades was the new Daikin Altherma 3 heat pump with either 6 or 8 Kilowatt systems being fitted in each of the five dwellings. The Altherma 3 has the advantage of providing both heating and hot water needs in a single internal unit about the size of your average fridge and included in the unit is a 230-litre hot water storage cylinder which eliminates the need for a hot press. Heating distribution was provided by a mixture of underfloor piping and low temperature radiators with full zone controls, and the systems were set to provide a constant temperature of 20C, 24 hours a day across the heating season.
Each of the five homes upgraded achieved an A1 in the post-works BER test with an average of 7.02 kWh/m2/yr for energy use and 1.24 KgCO2/m2/yr for carbon emissions, a reduction of over 95% from their pre-works BER results. The post-works airtightness tests were all below 3 m3/hr/m2 at 50 Pascals. At the time of writing, eight months data (Nov 18 to June 19) has been collected and this data shows that an average of 2,224Kw of energy was used to provide all heating, hot water and ventilation needs, with an average cost of €355 per home.
Last modified on Wednesday, 12 February 2020 00:25