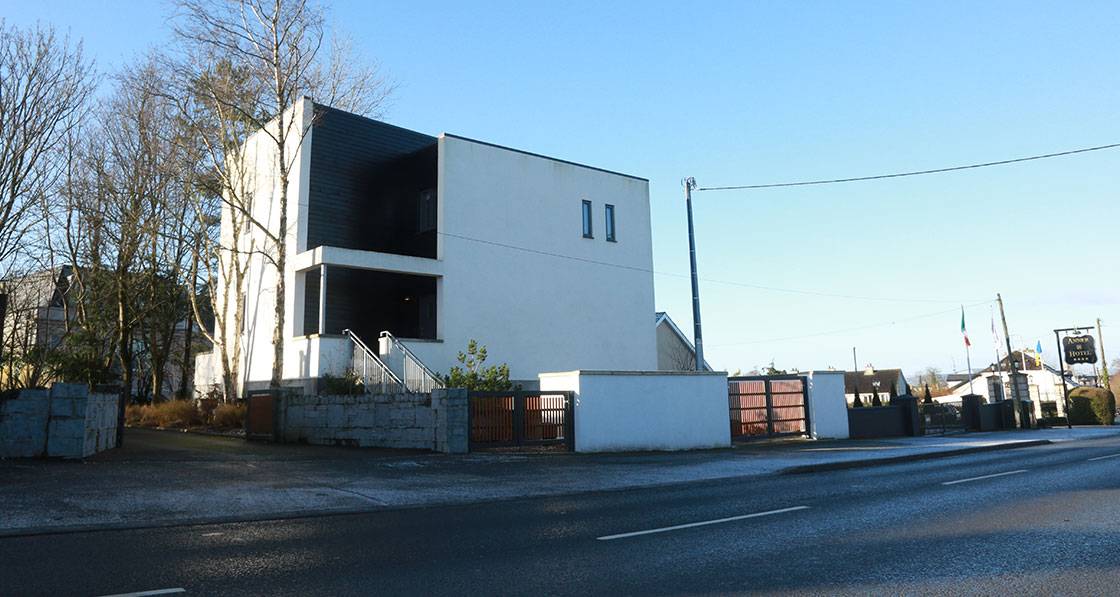 Sleek Tipperary home with promising monitoring result
Architect Donal Ryan's new low energy home in Thurles, Co. Tipperary attempts to marry design and passive house principles, a fact that's manifest in its minimally-glazed yet striking north-facing façade.
Completed in December 2015, the house consists of 276 sqm built over four levels, a challenging build that Ryan selected the Integraspec ICF system to construct.
The lowest part of the building sits on an insulated slab foundation system – with a U-value of 0.13 W/ m2K – while elsewhere a suspended ground floor hits a more modest 0.20 W/m2K, and the building's flat roof, built to accommodate an extensive green roof systems – hits 0.14 W/m2K. The ICF walls are built to comparatively modest U-values for an Irish new home – the walls hit the Part L backstop of 0.21 W/m2K. But that's ignoring the fact that thermal bridging is all but eliminated, and the house scored a commendable airtightness test result of 0.86 ACH at 50 Pa. Meanwhile Munster Joinery triple glazed alu-clad windows and entrance door hit U-values of 0.85 and 1.1 W/m2K respectively.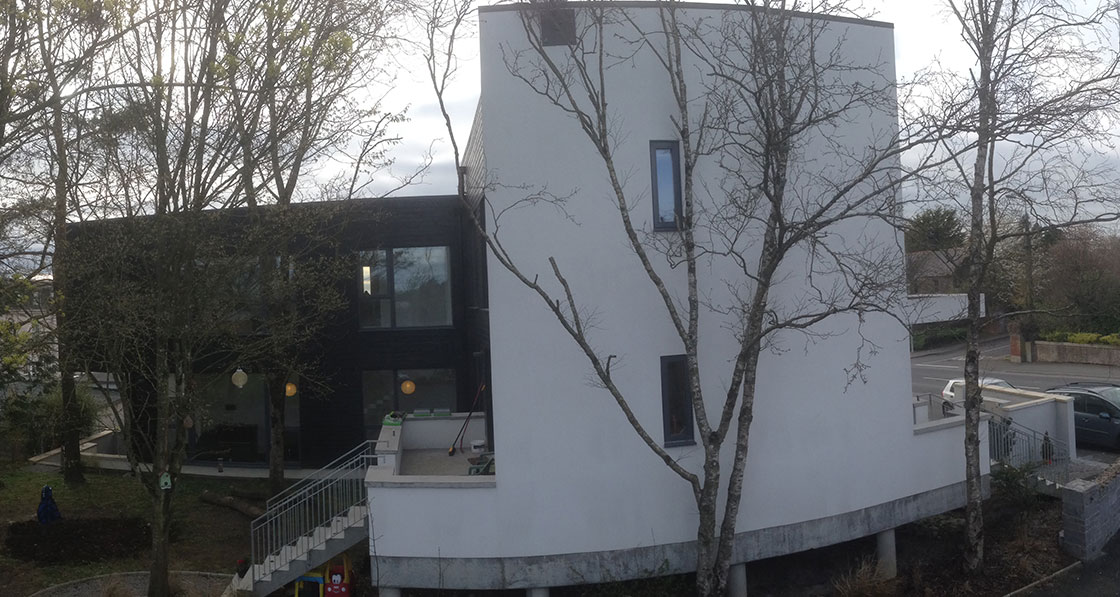 The house is heated via Daikin Altherma air-to-water heat pump, combined with a Nilan heat recovery ventilation and hot water system, with a minimally-used 8 kW Stovax room-sealed wood burning stove added in September 2017. Ryan installed energy meters to the Daikin heat pump and Nilan system in August, and when Passive House Plus saw the initial data in February, the results looked promising: from September to January, the heat pump used 1,944 kWh of electricity at a cost of €138.56 – a commendable result for a five month period that took in a large chunk of the heating season. Meanwhile the Nilan unit has used even less energy for hot water and powering the ventilation system in the same period – just 1,386 kWh.
Ryan, who shares the home with his wife and newborn baby, estimates the total energy use over 12 months to be approximately €1,300, with typical household electricity use dwarfing the home's heating and hot water costs.
Latest from John Cradden