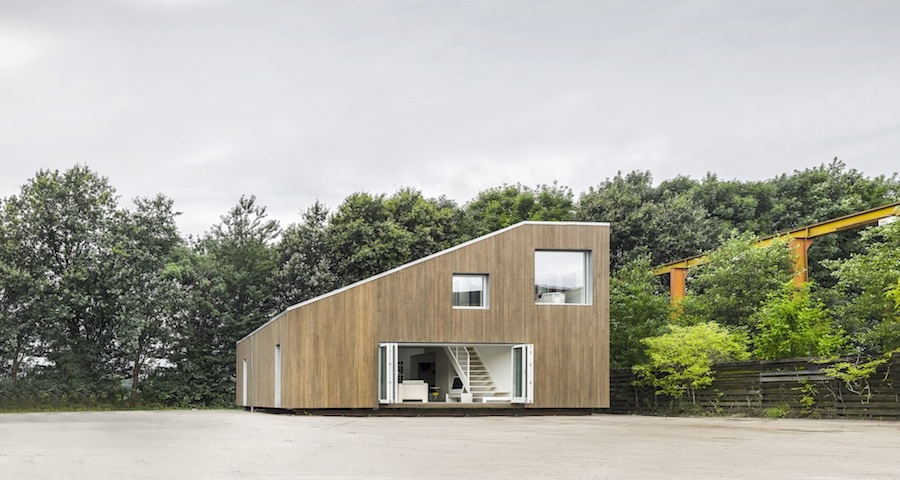 An 'active house' built from shipping containers
The worldFLEXhome is a factory-manufactured house constructed from old shipping containers that uses less energy than it produces.
Its architects Arcgency said: "It is a factory build product, with endless opportunities for individual customisation, both in terms of climate, culture and style. You configure your house online and 16 weeks later you move in."
The house has an insulated bamboo facade that wraps around three shipping containers. This first example was erected in Wuxi, China, and was designed to meet the active house standard. It features a green roof with an integrated 30 square metre solar PV array. Rainwater is also harvested for toilet flushing, washing and cleaning. More info and photos here.
Photos: Jens Markus Lindhe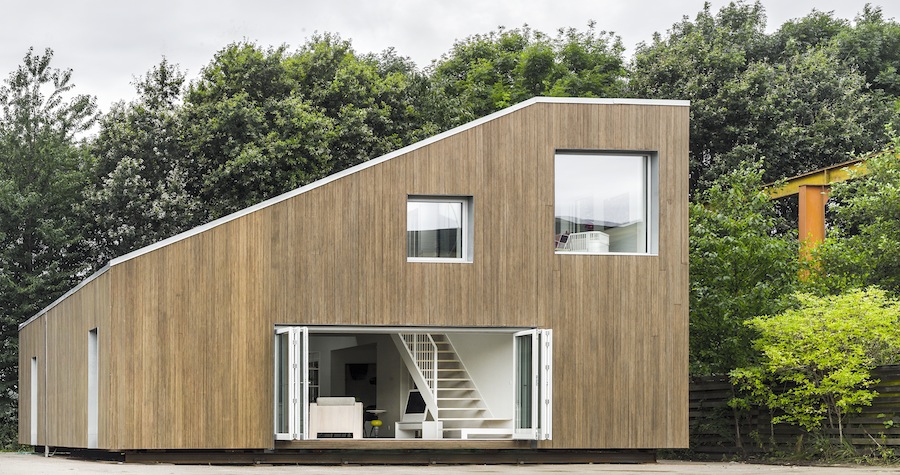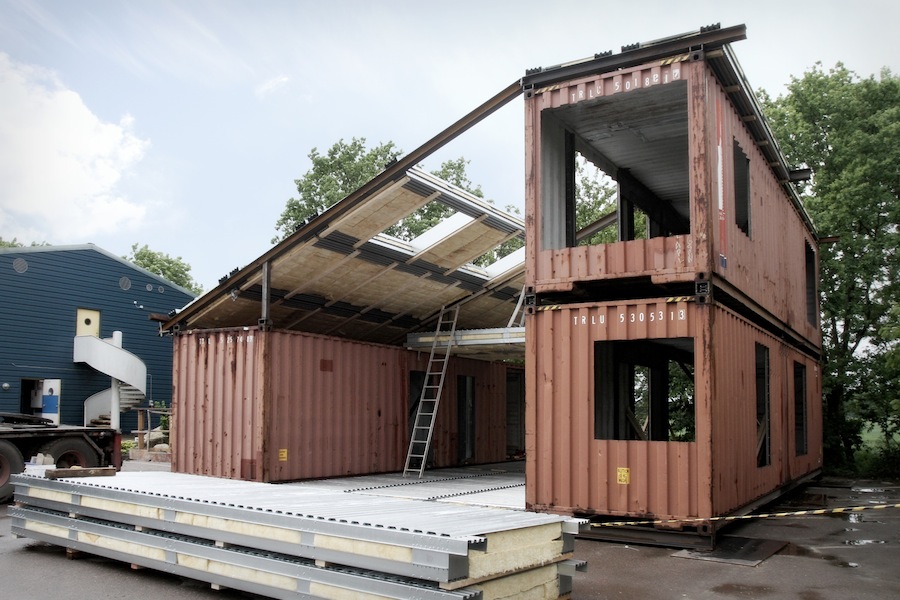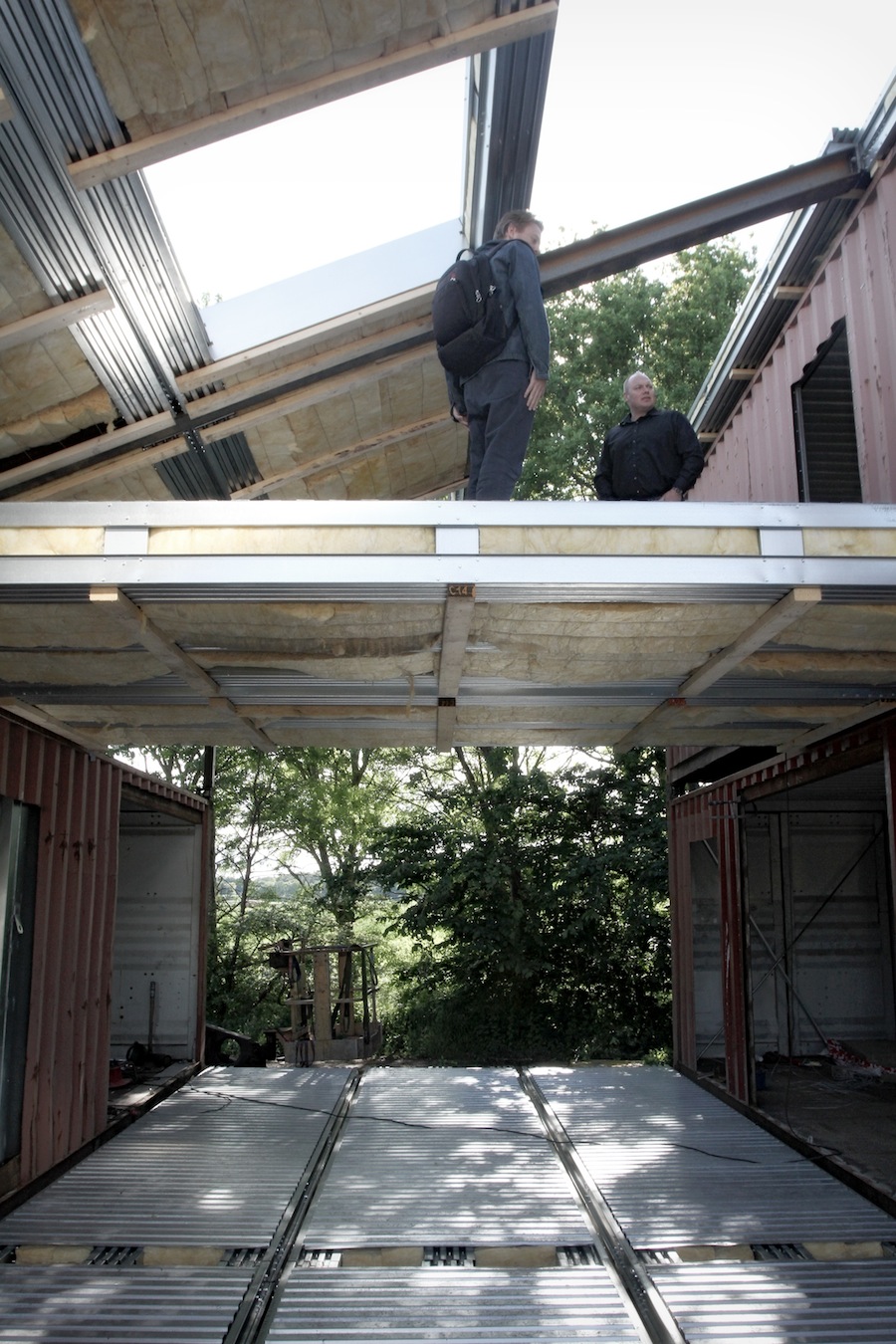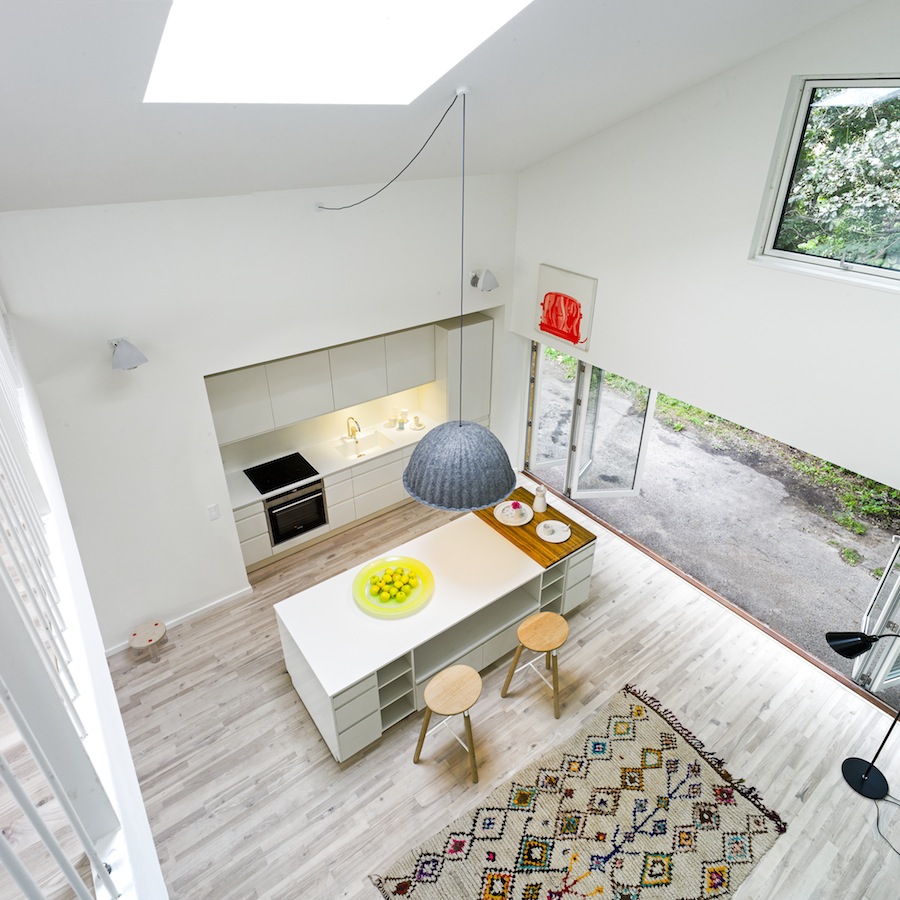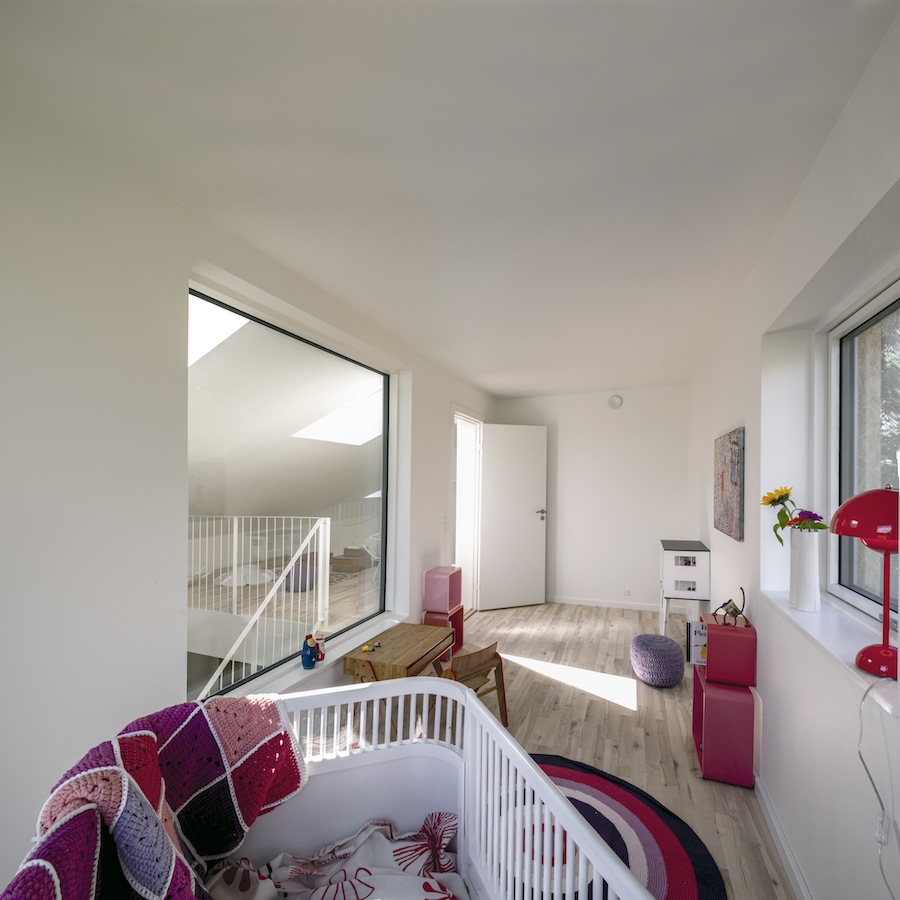 Last modified on Tuesday, 16 April 2013 20:31