constie
Opinion

Ramon Arratia, sustainability director for InterfaceFLOR in Europe, Middle East, Africa & India
When Ray Anderson, founder and chairman of Interface Inc, addressed his company back in 1994, they expected him to talk about compliance, risk and legal requirements. Instead, he stunned our employees with a bold environmental target he called Mission Zero – to eliminate any negative impact the company has on the environment by 2020.

At the time, many people both within and outside Interface thought he was crazy. Yet Mission Zero has shaped our company's development ever since. Seventeen years on, we have significantly reduced our environmental impact and pioneered new products and technologies – all while remaining profitable.

Ray describes the challenge of Mission Zero as a climb up a mountain higher than Everest, and we have set our path to scale Mount Sustainability on seven fronts — these range from recycling waste materials and reusing products to maximising the use of renewable energy. Today, we are more than half way to the summit, but to get where we are hasn't been easy. It has involved dedication and hard work and has seen us implement green initiatives right across our business. What all these initiatives have in common is the fact that they are systematic, sustained and measurable. Also, critically, they have the absolute buy-in of our employees.

Internal training programmes are in place to drive the integration of sustainability into every part of the business and across every function. Our FastForward 2020 programme builds understanding of how practices are tied to wider sustainability issues, whilst our Ambassadors programme encourages employees to join our Sustainability Ambassadors Network, which drives sustainability within the company and opens employees to innovative thinking.

We also introduced Quest – Quality Utilising Employee Suggestions and Teamwork. Quest aims to eliminate measurable waste by establishing company teams throughout the world to identify, measure, and then eliminate waste streams within our facilities. For us waste is "anything that does not add value to the customer", which includes processes as well as scrap. Quest successes at our facility in Craigavon, Northern Ireland include the installation of energy-efficient Varimatic lighting — which reduces energy use by up to 26% — and eco-coolers which use 15% less electricity than traditional cooling systems. We also have a bespoke building management system at Craigavon designed and built in-house, which controls lighting, heating and compressors to ensure that energy is not wasted. It even goes as far as to control energy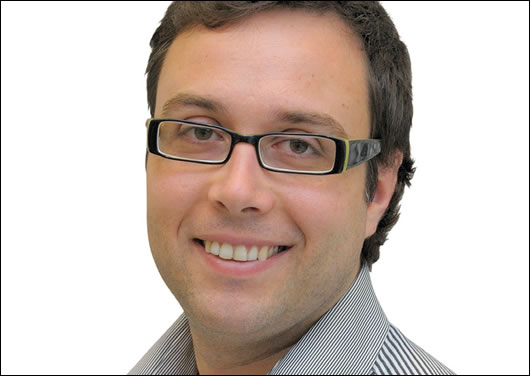 Our corporate reputation has also benefitted, and stakeholder perceptions have improved. This has helped us stand out from our competition. It has also meant we've been able to attract top talent from leading household brands – such as PepsiCo, Vodafone and Louis Vuitton – ensuring we have the best people to take our business forward.

Mission Zero has resulted in some of our most innovative, best-selling products yet. Applying the principles of biomimicry — which means emulating nature — we created the concept of non-directional flooring, where each tile is unique and maintains a randomness of pattern however it is laid. This design lends itself to a more sustainable method of installation, making for faster installation, easy replacement and less than 1% installation waste. Our non-directional flooring accounts for around one-third of our global sales.

We also looked at how our products are installed and disposed. In doing so, we developed TacTiles – a glueless installation system that is made from fully recyclable material and offers a sustainable, efficient and flexible alternative to traditional installation systems.

Through lifecycle analysis, we know that most of the environmental impacts from our products are due to the use of nylon yarn. In addressing this issue, we discovered a new concept of textile flooring. By adapting our state-of-the-art tufting processes at Craigavon, we have been able to introduce our Microtuft carpet tiles, which contain up to 50% less oil-based yarn than other products yet maintain high performance. With the look of a hard floor but the acoustics and feel of soft carpet, Microtuft are currently among our highest growth products – and further innovation is on its way.

So you can see, putting sustainability at the heart of our company is paying off – both environmentally and also for the business. Costs are down, not up, dispelling the myth that we have to choose between economy and environment. Our products are better than ever as sustainable design has provided an unexpected source of innovation. Our people are galvanised around a shared higher purpose. Our reputation in the marketplace has undoubtedly flourished, with better people applying to work with us, and the best people staying and working with passion.

InterfaceFLOR's experience proves that sustainability makes business sense. It also shows how much can be achieved through inspirational leadership and collective, systematic, sustained action. And if a company in a petro-intensive industry such as ours can do it, then so can you.