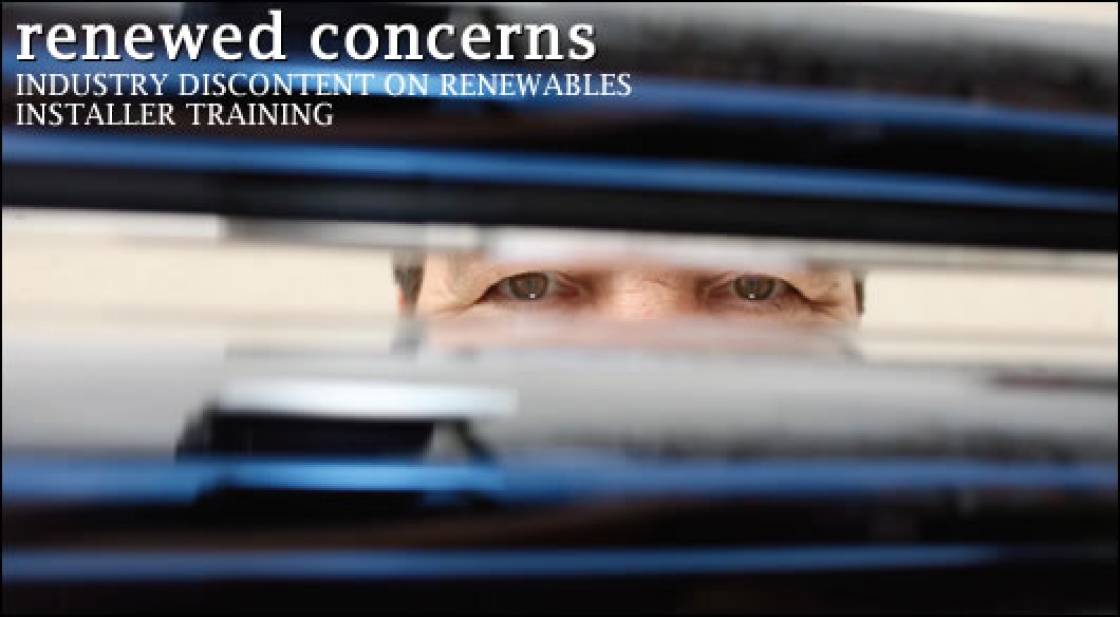 Renewed Concerns
When the Greener Homes Scheme was launched in 2006 to grant-aid renewable heating systems, many in the renewable energy sector expressed concern at the lack of vetting for those seeking inclusion on Sustainable Energy Ireland's register of approved installers. At the time, only a C2 form – a subcontractor's tax clearance certificate – was required to register with SEI and install systems under the scheme. However, SEI's recent mandate that only Further Education & Training Awards Council (FETAC) accredited installers can remain on the register from March 31 has caused some disquiet in the sector. Many reputable installers that Construct Ireland spoke to questioned the quality of the courses being offered, while some expressed concern over the lack of a fast track training route for experienced installers.

"There are varying degrees of professionalism within this whole area of training," according to Michael Meehan of the Irish Plumbing and Heating Association (IPHA). "Feedback from members of the IPHA and independent installers suggests that the training courses are not being delivered correctly." The main complaints among installers that Construct Ireland spoke to related to the lack of experience amongst some course tutors, and the relevance of course material. The training courses in question are provided by a number of public and private FETAC accredited institutions across the state. The content of the courses was developed by the Renewable Energy Installer Academy – a joint venture between SEI and its Northern Ireland equivalent, Action Renewables – and has been approved by FETAC.

Gerry Walsh of Energy Superstore felt that some training courses had failed to provide installers with crucial practical knowledge. "The training is nothing to do with installing," he said. "It's supposed to be an installer's course but it's a theoretical course. It's general knowledge on heat pumps. What they've done in this training is nothing to do with protecting the customers."

Many of the installers that Construct Ireland spoke to queried the ability and experience of some course tutors. Some recalled instances in which courses had been provided by tutors with little or no practical installation experience. "Installers are coming back to me and saying that some of the tutors need more training," Michael Meehan told Construct Ireland.

Fritz Raake of Cork-based solar energy firm Solaris told Construct Ireland of an incident in which a plumber with no prior experience installing solar thermal systems was asked to tutor a course on the installation of such systems. Raake didn't think the incident was an isolated one. According to Gerry Walsh, some courses were simply "sales courses for a particular product. They were just dealing with one product and the benefits of that product. The tutor wouldn't be an installer, but a salesman."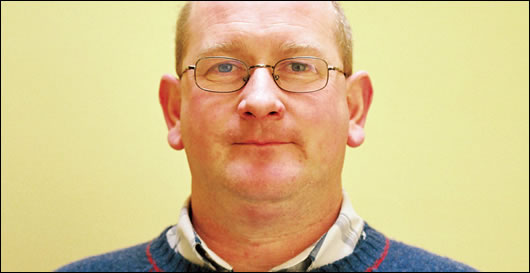 Michael Meehan of the Irish Plumbing and Heating Association

However, SEI and various training providers have vigorously defended the training courses, and the manner in which they have been provided. Dick Whelan of Renewable Energy Skills, one of the FETAC approved course providers, told Construct Ireland that the company insisted on appointing tutors with practical experience. "We believe it's important that practitioners provide the training. The trainers we had were actually installers. They have hands on experience," he said. A representative of another training company said that all of its tutors were "highly qualified and experienced."
Speaking to Construct Ireland, SEI's Joe Durkan said that any concern regarding the quality of training was a matter for FETAC and the individual course providers. He stressed that SEI's primary role was to establish a nationally recognised and accredited system for training installers, which it chose to do through FETAC. "Our role was to ensure there was national accreditation available. It was important to provide a qualification that was recognisable across the land, and to get it on the national framework of qualifications," he said. "All of our exams are based on the best European standards. We brought experts in to draft the syllabi."

In a statement to Construct Ireland, SEI defended the structure through which training courses have been provided. The agency said that "a key focus of Phase II of the Greener Homes Scheme has been, and continues to be, quality and training. As the renewable energy heating industry continues to grow the development of a cohort of suitably trained and qualified installers is crucial to the sustainability of the industry. In setting an appropriate standard SEI determined that a nationally accredited qualification within the FETAC framework to best meet this need."

A common complaint amongst installers that Construct Ireland contacted was the simplicity of the course materials. However, Dick Whelan of Renewable Energy Skills said that such complaints were inevitable with standardised adult training and qualifications. "When you're involved in training at this level, it's always the case that for some it will be difficult, and for some it will be very simple," he said. "The objective is to bring everyone up to a specific level." Whelan pointed out that Renewable Energy Skills provides additional information to the REIA syllabus, and that their course tutors are encouraged to introduce their own material to classes. Whelan said that he "didn't hear anyone saying that the course material was basic."

The lack of shorter training courses for experienced installers has disappointed some in the industry. According to Alex Byrne of Environmental Installations Limited, SEI delegates told industry figures at a consultation last year that the demand for fast track training for experienced installers would be taken on board. "We said there should be a different line taken for those with lots of experience. SEI said they would take that on board," he said. ""Now they're saying nobody without five days training for heat pumps can be on the register. They're going back on what they said." Fritz Raake is also adamant that SEI "should have made some allowance" for experienced installers. Highlighting disquiet amongst experienced installers, Construct Ireland was also told of an incident in which a reputable installer who had designed an installation training facility later found himself attending introductory courses in the same venue.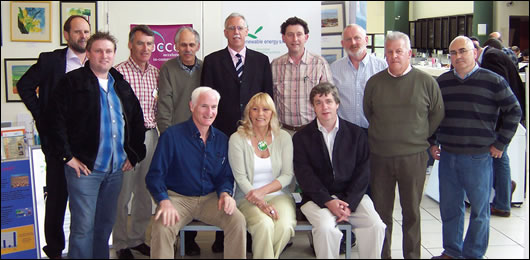 Dick Whelan of Renewable Energy Skills (front row, right) pictured with Minster Tony Killeen, TV presenter Duncan Stewart and Renewable Energy Skills members and management team. Whelan told Construct Ireland that the company insisted on appointing tutors with practical experience. "We believe it's important that practitioners provide the training. The trainers we had were actually installers. They have hands on experience," he said.
Construct Ireland asked SEI why a fast-track training hadn't been introduced, but an official reply didn't directly answer this question. It simply stated that, "It was hoped that an additional alternate training course may have been available for installers whom the training provider believe are sufficiently experienced, at this stage such a course is not being offered."

Joe Durkan told Construct Ireland that the issue of shorter training courses was a matter for individual training providers. "We said that things might lead to a situation where training providers can offer shorter courses. It fell to the training providers. If they felt there was a need for shorter training courses they would have provided them," he said. However several industry sources told Construct Ireland that, given that shorter courses would logically command a lower fee, training providers would be loathe to offer shorter courses unless instructed by SEI to do so.

Durkan felt that some experienced installers were hoping to sit the relevant exams without actually attending the course. "I would imagine that isn't the ideal situation from a national accreditation point of view", he said, pointing out that some of the training providers were offering some "self learning" modules, reducing the amount of time installers need to spend in the classroom. Currently, classroom time for separate solar thermal, biomass and heat pump installation courses varies in length from three to five days.

Dick Whelan of Renewable Energy Skills told Construct Ireland that the "possibility of shorter courses was only brought up by a very small number of installers" that he has encountered. Another training company representative Construct Ireland spoke to acknowledged that some installers were unhappy with aspects of the training, and that much of the material being taught was quite simplistic. However, he stressed that course material was developed by the REIA, and that individual training providers had no control over it. He said the idea of shorter courses had never been mentioned to him by SEI representatives, and he pointed out the maximum courses were not excessively long.

Despite reservations, many installers were positive about certain aspects of the course. Ernst Posthuma, a solar energy consultant and supplier based in Cork, attended one of the pilot courses, and told Construct Ireland that he was impressed with the tutor's approach. "He had a complete course to go through and obviously understood the matter he was teaching. He must have had some experience," he said. Posthuma acknowledged, however, that the tutor's experience "did not appear to be of a practical nature," and that "some of the stuff we were telling him, rather than him telling us."

Gerry Walsh said that some courses had been worthwhile. "We were blessed recently to get an installer giving a course," he said. "There was huge learning both ways, between the class and the tutor. To get an installer giving the course was a huge, huge plus." Michael Meehan agreed that some training had been of a high quality. He told Construct Ireland that "some of the trainers are providing a good service. The material is properly developed and is being properly presented." Meehan said that overall quality of training could be improved if there was more emphasis on practical problem solving and troubleshooting.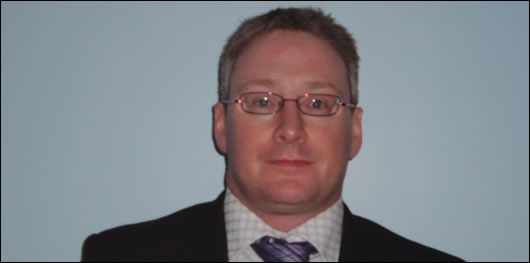 SEI's Joe Durkan said that any concern regarding the quality of training was a matter for FETAC and the individual course providers
Many of the installers that Construct Ireland spoke to had already completed training courses provided by the manufacturers of particular renewable heating systems, sometimes traveling as far as Sweden or Germany to attend relevant courses. However, these are not recognised for inclusion on SEI's register of installers. The need for a standardised national qualification is paramount, according to Joe Durkan: "You can know with certainty that a person with that qualification has reached a certain level of skill," he said.

A number of renewable energy companies that Construct Ireland spoke to said that the cost of training had put them under financial strain. Alex Byrne estimated that between course fees, lost work time and accommodation expenses, the training will cost Environmental Installations Limited close to e50,000. "Once my men are trained they could leave tomorrow to start their own business," he said. Gerry Walsh expressed doubts whether the courses were a worthwhile investment overall. "When you factor in the amount of expense and time on training course the return to the company and the market in general is very poor," he said.

Some installers expect training costs to be passed on to consumers. "I think it will increase the cost of installation," Fritz Raake told Construct Ireland. Michael Meehan agreed, and warned that "once the price (of installations) starts to rise, people might look at the payback time and opt for a gas boiler instead."

A variety of other concerns were expressed by those in the industry. One installer queried whether homeowners who had signed grant contracts with SEI and subsequently commissioned installers who were later taken off the register for not completing courses could find themselves in legal difficulty.

Another questioned why unregistered installers were eligible to install renewable heating systems under SEI's Re Heat scheme but not under the Greener Homes Scheme. The Re Heat scheme provides grants for potentially large-scale renewable energy heating systems for commercial and public buildings.

Despite concerns, most of those in the renewables sector that Construct Ireland spoke with recognised the need for mandatory training to protect the quality of workmanship. "You have to applaud training," Gerry Walsh told Construct Ireland. "Of course there's going to be mistakes made when something like this is starting out," he said. Alex Byrne agreed. "I do accept that there should be training, and I do welcome it," he said.

However many in the sector are nonetheless wondering why mandatory training was not introduced sooner. "In my opinion SEI should have organised training courses prior to the introduction of the Greener Homes Scheme," Michael Meehan told Construct Ireland. "My main criticism is that at the start all you needed to get on the register was a tax clearance certificate without evidence of a technical or practical background," Fritz Raake had a similar view. "SEI were warned but they jumped in without a training structure in place. Why were the grants introduced before training? It's allowed cowboys to wreck the market. So many people on the register don't know what they're doing,' he said. SEI's Joe Durkan refused to be drawn on the reasons for the delay in implementing mandatory training, but said that SEI had always wanted to introduce it as early as possible.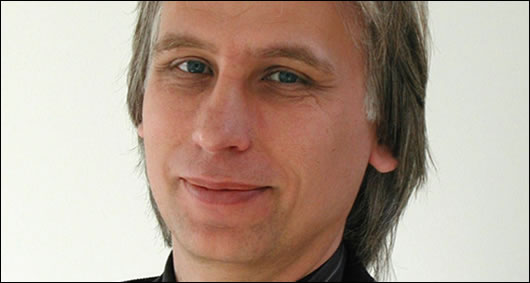 Ernst Posthuma, a Cork based solar energy consultant and supplier, who attended one of the pilot courses and was impressed with the tutor's approach, but not with his practical experience

Many of the installers that Construct Ireland spoke to believed the lack of vetting from the outset encouraged inexperienced and unqualified installers on to the register. "I suggested that SEI add one column to the register that would inform customers of how many installations had been done over the past two years, for example," Fritz Raake said. "It would have given customers a way of checking how experienced the installer was. Yes, people could still lie. But customers could ask for references. There were only genuine companies in the sector before the Greener Homes Scheme, but it opened the floodgates to cowboys."

Phase two of the Greener Homes Scheme was launched last year with reduced grant values after nearly double the programme's initial five-year budget was used in less than two years. According to Raake, SEI ignored warnings from those in the renewables sector that the scheme's initial budget was insufficient to sustain the programme for five years. However, if the rapid depletion of the budget was a sign of poor forward planning, it was also a sign of the scheme's success.
"I think SEI have done a very good job," said Ernst Posthuma. "It's very easy to be critical. It can be very difficult to please everybody. But you can only do what you can with the means you have. The Greener Homes Scheme has introduced renewable energy in a big way to Ireland. Everybody's talking about it now. Three years ago, when people discussed solar, the first thing they asked was 'what's the payback time?' But the consciousness has now gone beyond that. People are beginning to understand there's a bigger issue. Renewable energy has been introduced to the community in a big way. I drive through the countryside in west Cork and I see a lot of solar panels on the roofs. I must say they've done a good job."

Gerry Walsh also deemed the scheme a success. "The price of oil is rising quickly, we're finished with oil for heating. The whole thing is moving green fast. I would have to say the scheme has been a huge success. It's really got the market going," he said.

However the real extent of the success of the Greener Homes Scheme may only become apparent when it ends. The scheme has been hugely oversubscribed, and at a time when the government is under pressure to tighten belts and cut spending. When it happens, the removal of subsidy for renewables may be the acid test of the sector's maturity. In other European countries, the removal of grants has in the past hurt the renewable energy sector. Mindful of the rumoured removal of Greener Homes funding, many renewable energy companies are starting to ask: what's the point of paying for training to be kept on the register of installers when the grants are gone?

With the new Part L of the building regulations mandating that all new build incorporate a renewable energy component after 1 July of this year, it has been suggested that FETAC approved training courses currently in place may become compulsory for those installing systems under the new building regulations. SEI refused to confirm this to Construct Ireland, but a statement hinted that it is an option being actively considered. "The new building regulations …state that the design and installation of renewable energy systems to comply with this guidance should be carried out by a person qualified to carry out such work. The completion of a training course may help the installer demonstrate that they meet this requirement," the statement read.

Though the housing market is in freefall, the expansion of the Greener Homes Scheme and the activation of the renewables requirement could see the domestic renewables sector at its busiest ever. Some have expressed doubts as to whether the industry has the capacity to respond to this increased demand, and there is the distinct possibility that the sudden need for a growth spurt could encourage even more inexperienced installers into the industry. "It could attract a whole lot more cowboys," Fritz Raake warned Construct Ireland. "But now we need every genuine company to keep going."