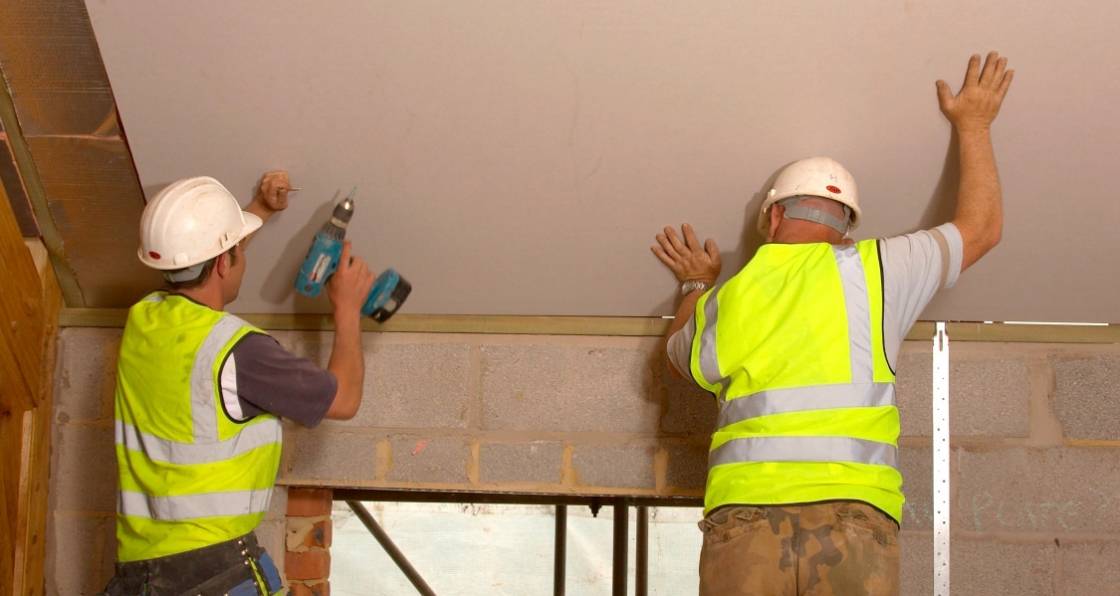 News Desk
Major new grants for retrofit & insulation announced
The Irish government has announced significant new grants designed to make it "easier and more affordable" for homeowners to undertake home energy upgrades.
It said that the new schemes reflect a "step-change" in the pace and scale of retrofit delivery, and towards achieving the national target of 500,000 home energy upgrades, to B2 building energy rating (BER) standard, by 2030.
The key measures include a new home energy upgrade scheme providing increased grant levels of up to 50 per cent towards the cost of a typical deep retrofit to B2 standard (up from 30-35 per cent grants currently). This is expected to be available from the beginning of March.

New "one stop shops" will offer a start-to-finish project management service, including access to financing, for home energy upgrades. They will be regulated by the Sustainable Energy Authority of Ireland (SEAI), and their role will include surveying the home, designing the upgrades, managing the grant process, helping with access to finance, engaging contractors to deliver the work, and quality assuring the work.
Meanwhile, a special enhanced grant rate, equivalent to 80 per cent of the typical cost, will be available for attic and cavity wall insulation for all households, to urgently reduce energy use as part of the government's response to exceptionally high energy prices.
Grant supports (under the Better Energy Homes Scheme) for homeowners that want to take a step-by-step approach to upgrading their homes have also been significantly increased. The grant for heat pumps has increased from €3,500 to €6,500 and the rate for external wall insulation has increased from €6,000 to €8,000 for a detached house. These figures specifically relate to grant amounts for this step-by-step approach. The full list of measures and grants is available here.
A budget allocation of €109 million has also been provided for the Warmer Homes Scheme this year, to offer free energy upgrades for homeowners most at risk of fuel proverty. This will support an increase in the number of free home upgrades, from an average of 177 per month in 2021 to 400 per month this year. The scheme will also target the worst performing properties, by prioritising homes that were built and occupied before 1993 and have a pre-works BER of E, F or G. For the first time, applications will be accepted from qualifying homeowners who previously received supports under the scheme, but who could still benefit from even deeper measures.
A total of €267 million (of which €202 million is carbon tax receipts) has been allocated for SEAI residential and community retrofit schemes in 2022. This investment will support almost 27,000 home energy upgrades, including over 8,600 homes to a BER of B2 (a near doubling of B2 output over 2021) and 4,800 free energy upgrades for households at risk of energy poverty.
In addition, €85 million funding has been provided by the minister for housing for the local authority energy efficiency retrofit programme. This investment is targeted to deliver 2,400 B2 (or equivalent cost optimal) upgrades this year.
The schemes will be administered by the Sustainable Energy Authority of Ireland (SEAI). The increased grant supports and the significant ramping up of free energy upgrades for those at risk of energy poverty is supported by ring-fenced funds from the carbon tax.
Speaking about the launch of the new schemes, climate minister Eamon Ryan said: "The urgent nature of the climate crisis and the energy price crisis means that we must act to reduce our energy use and to reduce the cost of heating our homes. The unprecedent commitment from the Government, and indeed all politicians in Ireland, to focus on improving our homes as a centre-piece of climate action is demonstrated here today. We have a 30-year task of transforming our homes. Today's launch is the one of the key steps we need to take to insulate ourselves from international price volatility and the geopolitics of international energy markets."
Last modified on Tuesday, 08 February 2022 17:34