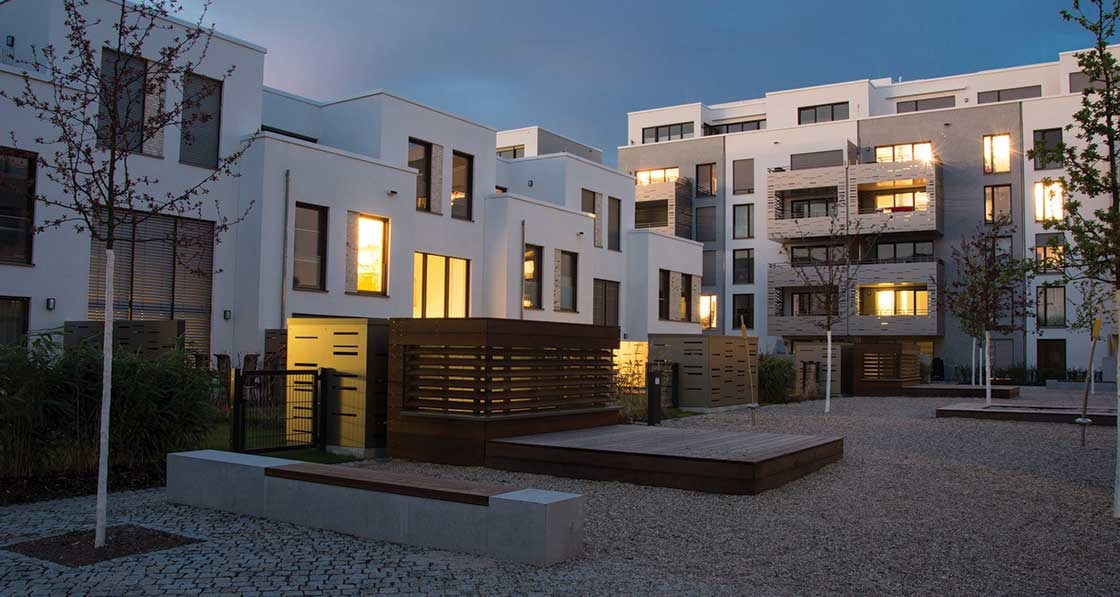 News Desk
Passive house district uses one-third the heat of typical apartments — report
A major research project by the Passive House Institute has found that heat energy consumption of the passive house district of Bahnstadt, in the city of Heidelberg, Germany, is roughly one-third that of conventional housing developments.
This article was originally published in issue 21 of Passive House Plus magazine. Want immediate access to all back issues and exclusive extra content? Click here to subscribe for as little as €10, or click here to receive the next issue free of charge
As part of the project, the Passive House Institute studied the energy consumption of 1400 apartments, including 563 student accommodation units, over the course of 2014 and 2015.
"With regard to the total energy consumption, this is just a third of the normal district heating consumption in apartment buildings, which means two-thirds less energy costs in the Bahnstadt district," said Søren Peter of the Passive House Institute.
In 2007, the city of Heidelberg stipulated that all buildings within the 116 hectare district of Bahnstadt must be built to the passive house standard. The area is currently home to about 3,500 residents, as well as to kindergartens, restaurants, bars, a DIY Store, and a school that will open this year — all built to the passive house standard. A large shopping centre is currently under construction, and a fitness club is also being planned.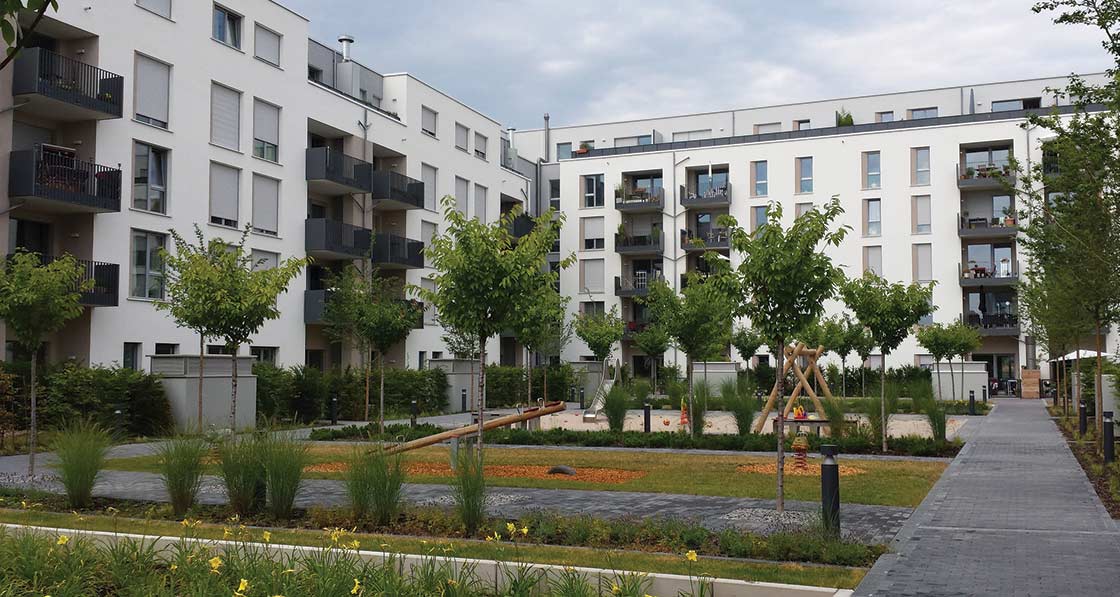 The Passive House Institute's heat energy consumption figures for Bahnstadt include space heating, hot water, distribution and storage heat losses. Monitoring showed that the buildings in the Bahnstadt district used just one-eighth of the space heating energy required for existing buildings, with average space heating demand of 14.9 kWh/m2/yr for 2014 and 16.4 kWH/m2/yr for 2015, a year which experienced a colder winter with less solar radiation.
The average electricity consumption of individual dwellings was just 17.9 kWh/m2/ yr. Reacting to the report, Passive House Institute director Prof Wolfgang Feist pointed out that the passive house standard already meets the EU's nearly zero energy building standard, which will be compulsory from 2021.