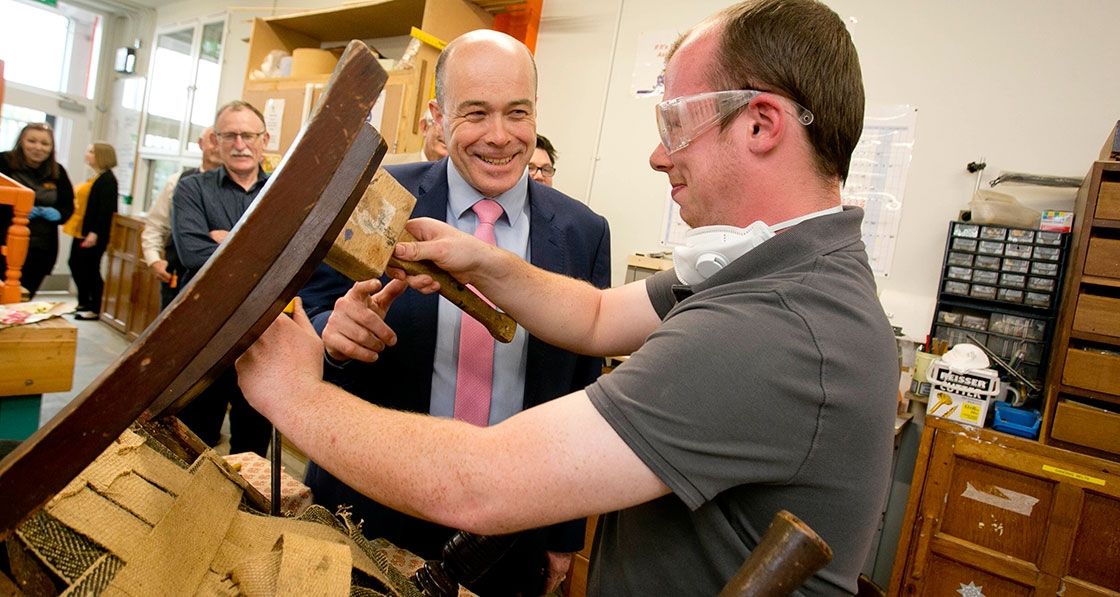 News Desk
'3D textbook building' opens in Ballymun
Europe's first purpose-built '3D textbook' building has opened at the Rediscovery Centre in the old boiler house at Ballymun, which recently won the Green Building Award at the 2017 Green Awards.
This article was originally published in issue 21 of Passive House Plus magazine. Want immediate access to all back issues and exclusive extra content? Click here to subscribe for as little as €10, or click here to receive the next issue free of charge
The original boiler house, which served the residents of the old Ballymun Flats for many years, has now undergone a major EU-funded green revamp, featuring a range of ecological materials and sustainable technology innovations.
'3D textbook' is an architectural concept for educational space design. The concept moves away from the traditional classroom structure to create experiential learning experiences. The building's many sustainability features are all visible and labelled, giving the viewer an insight into how the building works. ABK Architects were responsible for the design – which achieved a high A2 building energy rating – working with consulting engineers Homan O'Brien, and Purcell Construction completed the construction.
The repurposed boiler house is now the new headquarters of the Rediscovery Centre – a "creative space connecting people, resources and ideas". The centre contains an eco-store, education, training and events spaces, and a green cafe that exemplifies reuse and sustainability. The centre also provides successful community training programmes for local long term unemployed people.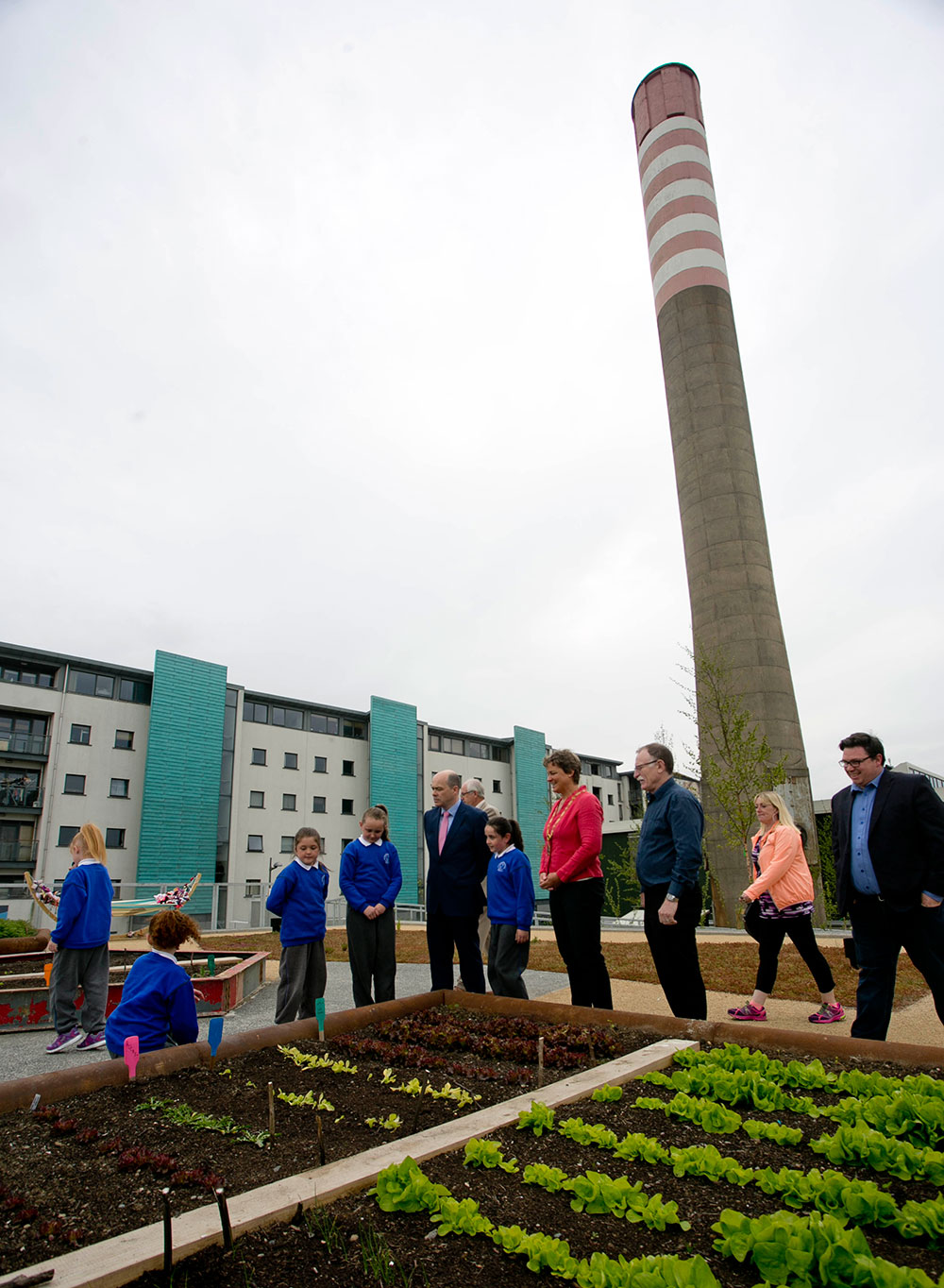 The Rediscovery Centre also operates an active research centre and delivers an extensive education programme at all levels including interactive environmental, science and technology workshops.