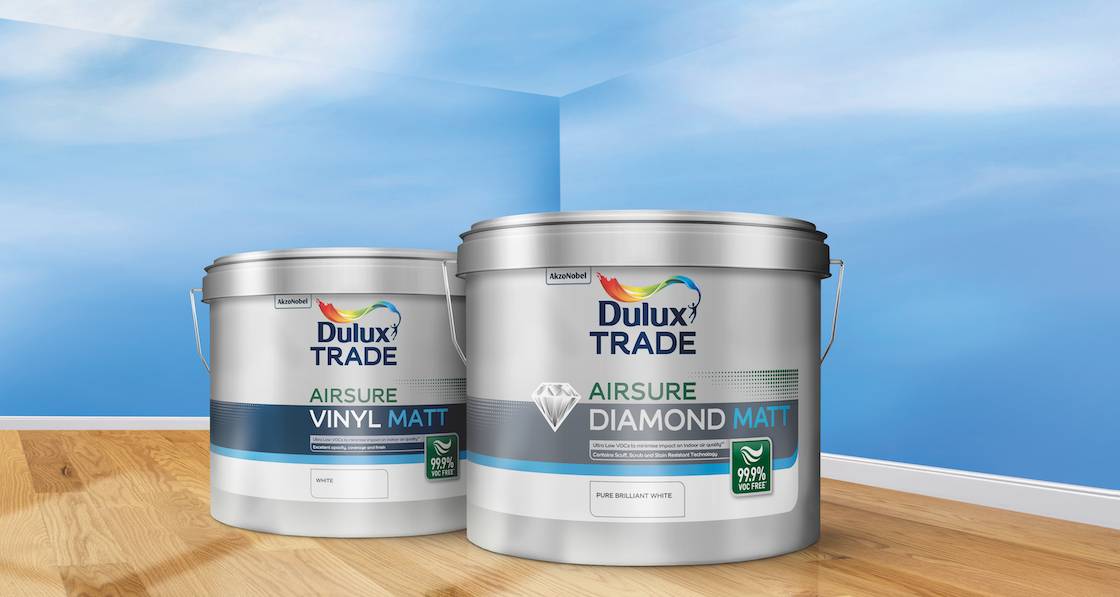 News Desk
Dulux Decorator Centre launches carbon reduction plan
Dulux Decorator Centre has committed to an ambitious carbon reduction plan to help specifiers reduce their environmental impact and provide a more attractive offering for climate-conscious clients.
Dulux Decorator Centre has pledged to reduce waste, increase its contribution to the circular economy and ensure its buildings are more environmentally friendly, as parent company AkzoNobel aims to reach net zero by 2050.
To reach its sustainability goals, Dulux Decorator Centre is already taking significant steps to make it even easier for specifiers to lower the carbon footprint of a project, including using renewable energy in its stores, developing plans to remove unnecessary packaging from its own brand products and accessories, as well as offering a can recycling scheme for empty solvent and water-based paint tins.
It has also recently partnered with ecological paint brand Graphenstone to supply its lime-based coatings, which are made from natural raw materials and have low embodied carbon, with the ability to absorb CO2 as it dries.
Other recent innovations added to the Dulux Decorator Centre range include the introduction of the Dulux Trade Airsure range which is 99.9 per cent free of volatile organic compounds (VOCs). BREEAM and LEED compliant, it helps to minimise the impact on indoor air quality, while helping decorators offer clients sustainable options.
Developed through a partnership with waste management expert Veolia, the ground-breaking Dulux Trade Evolve paint, available at Dulux Decorator Centre, is made from 35 percent recycled paint, resulting in the carbon footprint being lower than a standard emulsion like Dulux Trade Vinyl Matt.
Dulux Decorator Centre will play a key role in helping AkzoNobel reach its carbon neutral ambitions, which have been officially validated by the Science Based Targets initiative (SBTi), making it the first paint and coatings company to receive the endorsement.
As part of its waste reduction project, the network of Dulux Decorator Centre stores offers a free-of-charge empty can recycling service to its customers across the UK, to help reduce their post-use carbon footprint.
Duncan Lochhead, commercial sustainability manager at Dulux Decorator Centre said: "We're incredibly proud of our environmentally-friendly credentials and the work we do to ensure we are a sustainable company.
"However, sustainability is an ongoing challenge and requires constant change and innovation to protect the environment and support the health of our planet.
"The targets laid out in the carbon reduction plan are part of Dulux Decorator Centre's ongoing commitment to make it as simple as possible for people specifying our products to complete sustainable projects.
"Our goals are ambitious, but we believe they reflect the urgency of tackling the climate emergency and the level of threat it poses to our world and our future.
"We have a responsibility to facilitate and encourage responsible, sustainable behaviour and will do everything we can to make sure that happens."
For more information, please visit: https://www.duluxdecoratorcentre.co.uk/our-sustainability-story.
Last modified on Friday, 18 February 2022 12:08