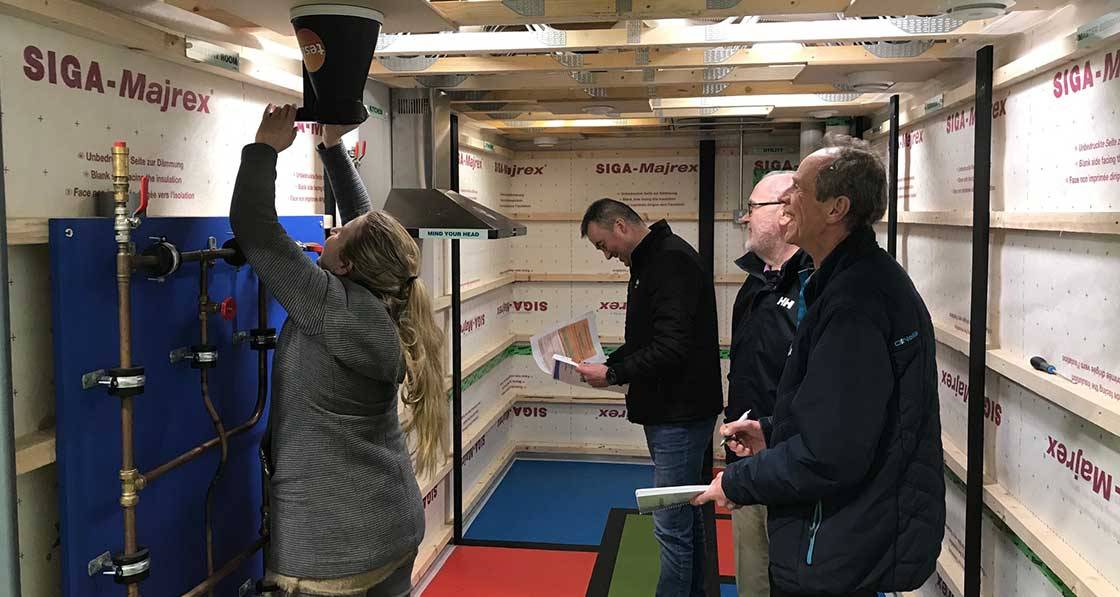 News Desk
WWETB's popular NZEB courses move online
The Waterford and Wexford Education and Training Board (WWETB), one the country's leading providers of practical construction training for nearly zero energy building (NZEB), has moved most of its NZEB training courses online to facilitate critical upskilling during the Covid-19 pandemic.
This article was originally published in issue 37 of Passive House Plus magazine. Want immediate access to all back issues and exclusive extra content? Click here to subscribe for as little as €10, or click here to receive the next issue free of charge
This includes the NZEB Fundamental Awareness Course, NZEB Ventilation course, and NZEB Retrofit course, as well as trade-specific NZEB courses.
"In April 2020, when it became apparent that learners would not be in a position to travel to our NZEB training centres for quite a while, we realised that we needed to find another mechanism to deliver NZEB training," said Nichola Long of WWETB. "The first course to go online was the NZEB fundamental awareness course.
Professional video footage was shot in the training centre in Enniscorthy to try to give the learner the best training experience as possible under the circumstances.
The course is run over two half-days which has proved to suit those attending. While learners miss out on the physical experience of for example, feeling the draft in the miniature airtight house during the blower door test, WWETB has created video footage showing the heat loss locations by using smoke pellets.
"This way learners can see where the heat loss occurs by the smoke transferring from outside to inside. The course is highly interactive with live polls and quizzes held throughout the session to make the course as interesting as possible for the learners."
The next WWETB course to go online was NZEB Ventilation. Nichola Long said that there is substantial demand for this course due to a new requirement in the building regulations that ventilation design, installation and commissioning should be carried out by competent persons. The course is currently offered as three half-days of live online training, followed by one day in WWETB's NZEB training centre in Enniscorthy for practical work and assessment.
Participants who successfully complete the assessment can use it as proof of their competency in the installation, balancing and commissioning of ventilation systems as required by TGD Part F 2019. WWETB's NZEB Retrofit course also went online in January, again featuring professionally shot footage, while trade specific NZEB courses in plastering, bricklaying, carpentry, electrical and plumbing are also now offered with two of the three days online, with participants able to cover the course material in their own time. Once participants have completed the required coursework online, the third day of practical training is delivered in the NZEB training centre.
Participants interested in attending NZEB training may qualify for funding under the Skills to Advance Initiative (STA). STA is a SOLAS initiative in partnership with WWETB and supported by the government.
To check if you are eligible for funding or to find out more about NZEB training contact This email address is being protected from spambots. You need JavaScript enabled to view it. or see www.wwetbtraining.ie/nzeb.
All of WWETB's NZEB courses are City and Guilds assured and CIF approved.