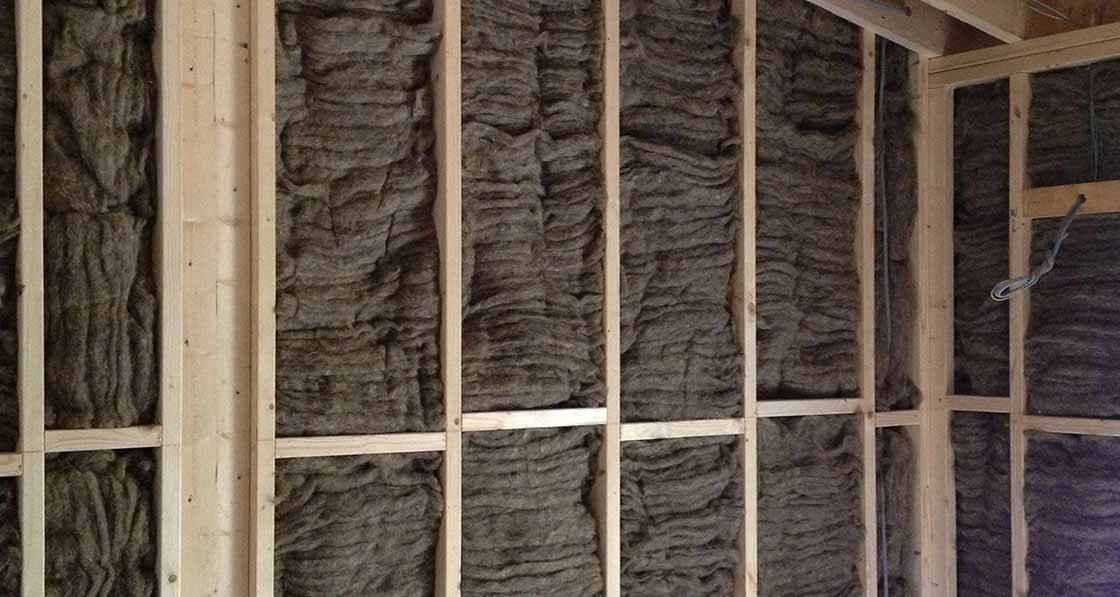 News Desk
Wool insulation purifies indoor air — Sheepwool Insulation
Designers, contractors and self-builders looking to protect indoor air quality should consider wool insulation for its natural ability to remove volatile organic compounds (VOCs) and purify indoor air, according to leading Irish supplier Sheepwool Insulation.
This article was originally published in issue 30 of Passive House Plus magazine. Want immediate access to all back issues and exclusive extra content? Click here to subscribe for as little as €10, or click here to receive the next issue free of charge
While environmentally minded homeowners and specifiers are increasingly choosing natural paints and finishes and low-VOC products in order to protect the quality of their indoor air, even natural wood products can emit quantities of potentially dangerous VOCs like formaldehyde, and many common household products and finishes emit VOCs.
However, speaking to Passive House Plus, Aisling MacDonald of Sheepwool Insulation pointed to peer-reviewed research demonstrating that wool can remove such VOCs from indoor air. "Sheep wool is able to purify the air in a room within a very short space of time, removing many odours and harmful substances, such as formaldehyde." She also said that once installed, it will continue to do this over the entire lifetime of the product.
Wool is largely composed of keratin proteins, and formaldehyde is able to react with the side chains of keratin amino acids, creating irreversible bonds between the two, sucking formaldehyde out of the air. Research presented by German academics at the 1999 Indoor Air conference in Edinburgh, for example, found that in experiments wool removed between 80% and 87% of concentration of formaldehyde in a test chamber.
Sheep wool insulation is made from 100% pure sheep wool. "Sheep wool insulation can be used in walls, floors and ceilings... and is safe, and simple to install," MacDonald said. See www.sheepwoolinsulation.ie
Last modified on Tuesday, 02 July 2019 12:42