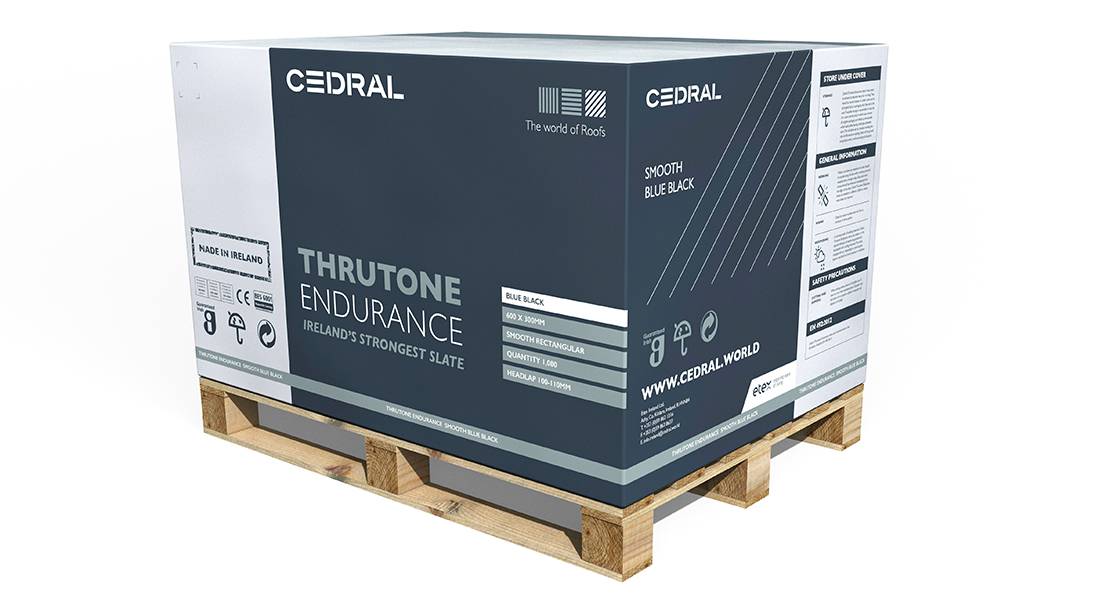 News desk
Tegral slates adopt new brand name Cedral
Tegral, the Irish manufacturer of fibre cement roof slates, will now fall under the new Etex Ireland brand, while its classic roof slates will be marketed under the brand name Cedral.
In 1988 Tegral — with its factory in Athy, Co Kildare — joined the global building materials group Etex. "With a passion for perfection, a dedication to customer experience and a commitment to sustainability, as a global group, Etex has looked closely at how they can facilitate improvements in all of these areas for their customers," a statement from Etex Ireland announcing the rebrand read.
Tegral is most known across Ireland for the roofing sector of its business. As part of the rebrand, Tegral slates are now Cedral slates, Etex's global brand name for domestic roofing and façade products.
The company's new brands are Cedral (for home façade and roofing products), Euronit (for agricultural buildings), Equitone (for architectural façades) and Viriform (for commercial and structural engineering).
Paddy Kelly, managing director of Tegral / Etex Ireland, said: "This is an incredibly exciting time for us, and we look forward to seeing the new brands out there in the market. We have been part of Etex for a long time now and this rebrand is one that now unites us to face global challenges together, like housing shortages, sustainability and more. Our commitment to continual innovation and ever improving standards remains unwavering. We are the same people you know and trust, still manufactured in Athy, still guaranteed Irish, just with a new name."