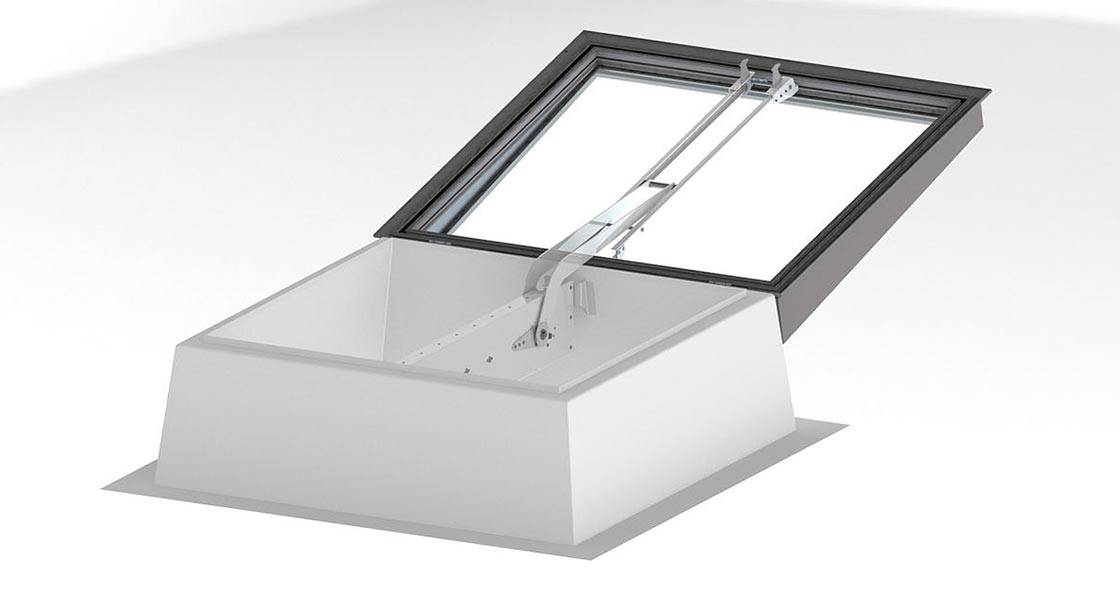 News desk
Lamilux smoke vent rooflights suitable for passive house
Alongside its portfolio of passive house certified skylights and roof glazing (phA advanced components) Lamilux has extended its product range to include Smoke Vent AOVs (automatic opening vents).
This article was originally published in issue 30 of Passive House Plus magazine. Want immediate access to all back issues and exclusive extra content? Click here to subscribe for as little as €10, or click here to receive the next issue free of charge
AOVs are designed to automatically vent air or smoke in event of a fire.
With a complete product range for performance led-buildings, LAMILUX UK Ltd Smoke Vent AOVs have been used in buildings that have gone on to achieve passive house certification, the company said.
Lamilux is one of Europe's most established and experienced manufacturers of daylight systems specialising in the design, supply and fitting of quality rooflights for buildings. All Lamilux rooflights are fully CE marked and BIM-ready.
The Lamilux range of rooflight and atria glazing systems offer trademark features including an attractive design and architectural charm, coupled with the highest level of airtightness and excellent heat-insulation values. Alongside this, the portfolio boasts exceptionally watertight properties, which guarantees no leaks in extremely high winds and driving rain, and effective soundproofing, which reduces the impact of unwanted noise to the interior.
Last modified on Tuesday, 02 July 2019 14:41