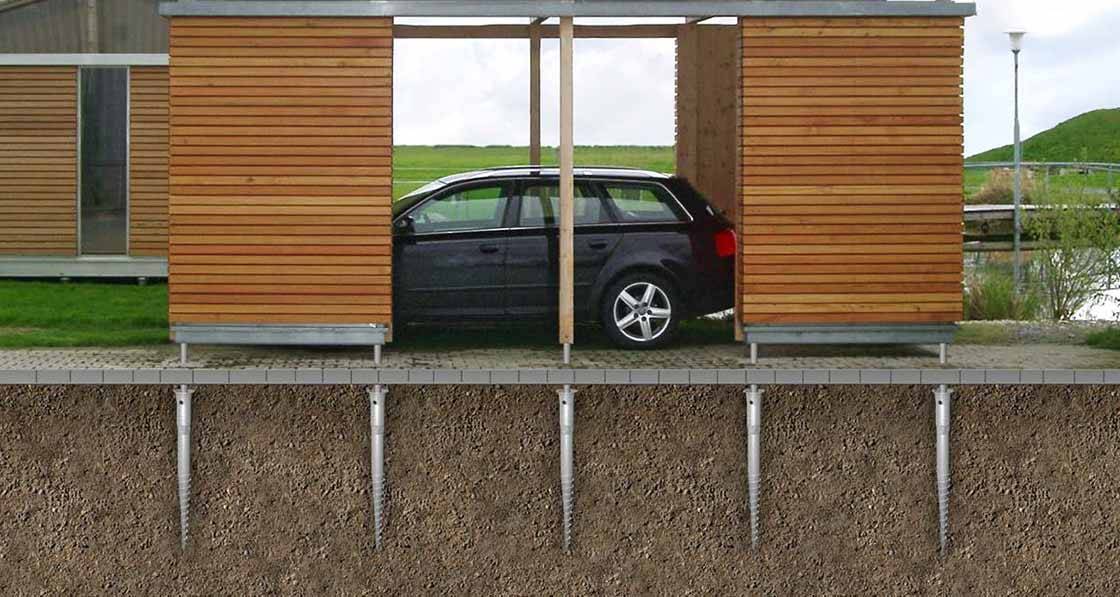 News Desk
Krinner ground screws come to Ireland
Leading Irish heating supplier Unipipe is now supplying Krinner ground screws to the Irish market through its subsidiary company, Ground Screws Ireland.
Ground screws are an innovative alternative to traditional concrete foundations.
Speaking to Passive House Plus, Paul O'Donnell of Unipipe and Ground Screws Ireland said that the company has supplied ground screws for a wide range of lightweight structures so far, from solar panel installations and road signage to street and park furniture, bus stops, decks, garden rooms and home offices. Krinner ground screws are also used on the continent as foundations for lightweight timber buildings.
O'Donnell said that because no concrete is needed, ground screws make for an environmentally friendly alternative to concrete foundations, with no digging and little groundwork required for installation. The fact they can be removed after use with little trace also makes them ideal for applications such as festivals. O'Donnell explained that a few years back he installed a Smartflower solar PV system, a five-metre-diameter PV array which tracks the sun throughout the day. "To install that we needed to have a two-by-two metre reinforced concrete base installed. Shortly after I was on a Smartflower training course in Austria, and one of the instructors said he was going to demonstrate how to install a Smartflower right in the middle of a patch of grass."
"I couldn't see how he was going to do it without any groundworks, but then he came out with one of these giant screws. He put four of them into the grass and that was all he needed to hold up the Smartflower [which weighs one tonne, plus wind loading etc]. It got me curious and I ended up going over to Krinner in Germany and becoming their Irish partner.
"The uses of Krinner ground screws are so varied but so useful," O'Donnell said. "They are perfect for back gardens where access for pouring concrete is difficult." Ground Screws Ireland now has a growing list of contractors who install Krinner ground screws across the country.
Intriguingly, by acquiring the Krinner agency O'Donnell has brought back a technology the ancestor of which was invented in Ireland. "I was watching a programme called Impossible Engineering the other night, and all of a sudden they were showing Cork Harbour, and the Spitbank Lighthouse. It turns out it was designed by an Irish engineer named Alexander Mitchell on screw pile moorings." Mitchell was an engineer from Belfast who became blind in his early 20s, but still patented the screw-pile mooring in 1833, and then built the first screw pile lighthouse in 1838.
For more information on Krinner ground screws in Ireland see www.groundscrews.ie.
Last modified on Thursday, 25 August 2022 13:38