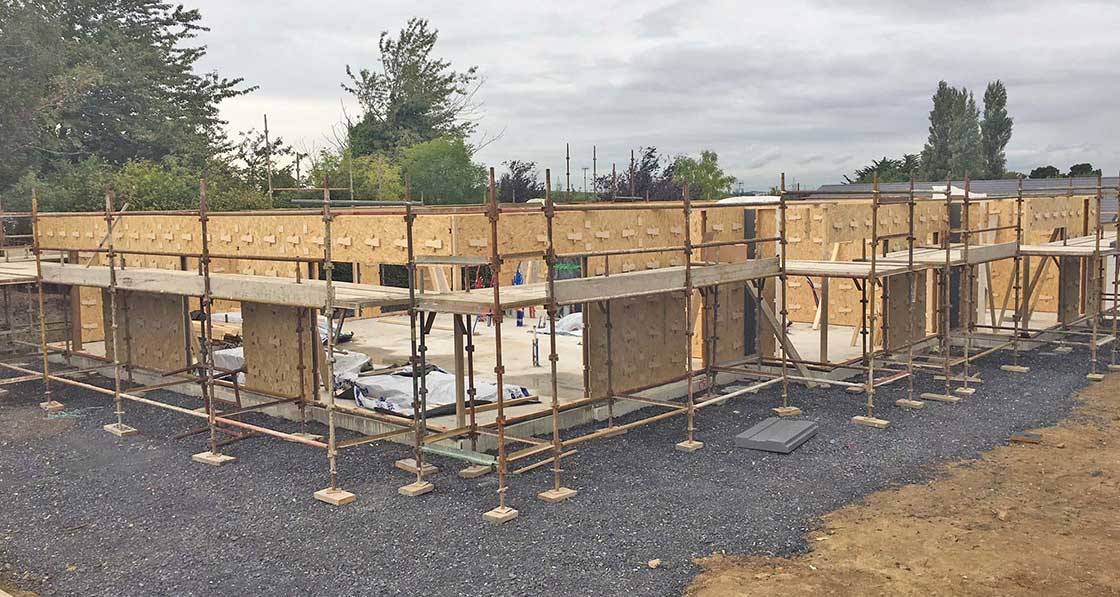 News Desk
Glavloc awarded Agrément certificate
Glavloc Building Technology has been awarded NSAI Agrément certification for their award-winning, high performance off site building system.
This article was originally published in issue 34 of Passive House Plus magazine. Want immediate access to all back issues and exclusive extra content? Click here to subscribe for as little as €10, or click here to receive the next issue free of charge
Glavloc said the certification was the result of several years of research and testing in leading test centres in the UK and Ireland.
Products with an Agrément certificate must have demonstrated that they meet stringent requirements set by the National Standards Authority of Ireland, giving confidence to specifiers and designers of the quality, suitability and longevity of these products.
Glavloc said that its products, "substantially exceed the requirements set out in both Irish and relevant European regulations and are NZEB compliant".
Currently Glavloc is the only timber frame company in Ireland to have Agrément certification from the NSAI. Details of the certification, number 19/0417, can be found at www.nsai.ie.
Glavloc said that its structural timber frames are "one of the most advanced and environmentally friendly building technologies currently available in the market today". The company operates nationwide.
For further information please see www.glavloc.com.