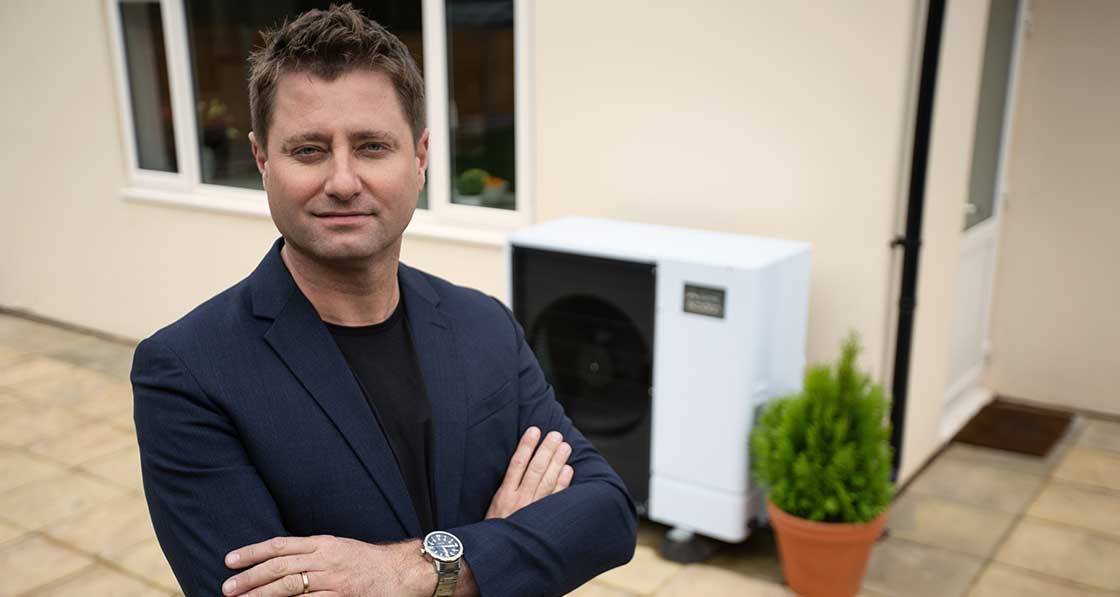 TV architect George Clarke condemned the lack of ambition in the government's Future Homes Standard.

News Desk
Future Homes is "all talk no action" — George Clarke
Leading TV architect George Clarke has slammed plans for the government's Future Homes Standard as "all talk no action" and being "too little and taking too much time".
This article was originally published in issue 33 of Passive House Plus magazine. Want immediate access to all back issues and exclusive extra content? Click here to subscribe for as little as €10, or click here to receive the next issue free of charge
Clarke is well known as presenter of leading Channel 4 programmes such as 'George Clarke's Amazing Spaces' and 'The Restoration Man'.
Writing on the Mitsubishi Electric blog, Clarke said the standard is too slow in coming, and does not go far enough to address the climate and ecological emergency.
The proposed Future Homes Standard aims to introduce a "meaningful but achievable uplift in energy performance" in 2020, and then to implement the full Future Homes Standard in 2025. The government claims the final standard will achieve a 75% to 80% reduction in carbon emissions compared to current regulations.
Public consultation on the standard closed early in February. The government "envisage research into the Future Homes Standard to commence from 2021, alongside the establishment of an industry Taskforce, with research continuing into 2023... with the intention of consulting on the implementation of the Future Homes Standard in 2024."
But Clarke railed against this timeframe, writing: "We don't have time for five years of chit chat and consultation to do what we all know is easy and is the right thing to do!
"Are we really going to spend five years talking about whether to install more insulation, install triple glazing and replace our gas boilers with low carbon air source heat pumps? It's too little and taking too much time."
"I support the idea of the Future Homes Standard, just as I supported the zero carbon homes policy that Gordon Brown announced in 2006.
"But government is far too slow and far too incompetent when it comes to doing the right thing in making the changes the home building industry and the environment desperately needs to see. We need big change and action right now."
George Clarke is a brand ambassador for Mitsubishi Electric. To read his full blog post visit tinyurl.com/georgeclarkeFH