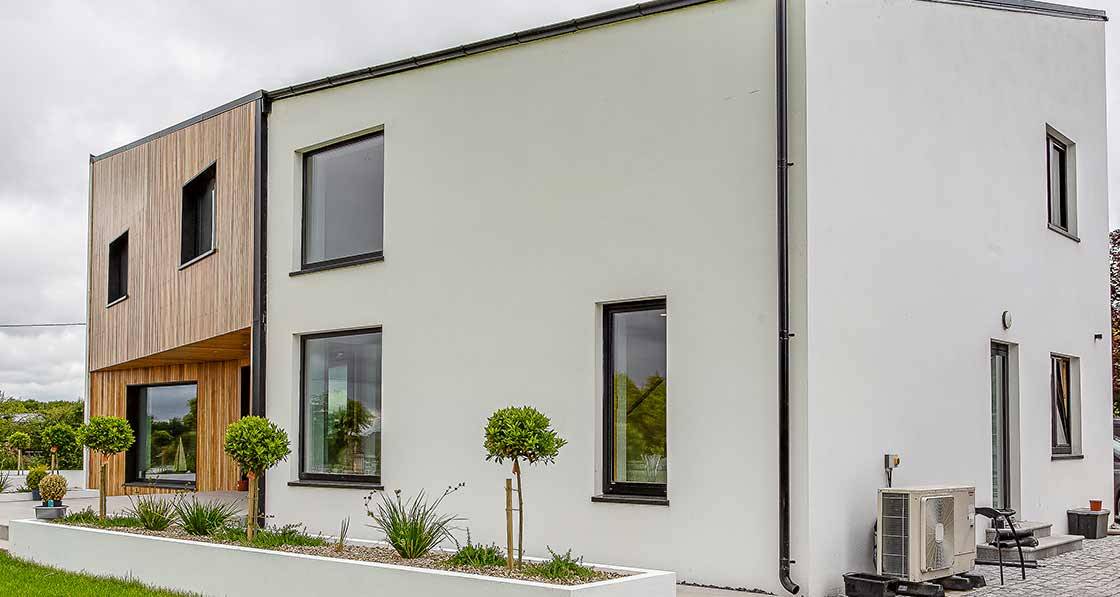 News Desk
Firebird offer renewable heating design
Leading heating expert Firebird is now offering full service design for renewable heating systems.
This article was originally published in issue 42 of Passive House Plus magazine. Want immediate access to all back issues and exclusive extra content? Click here to subscribe for as little as €15, or click here to receive the next issue free of charge
The company's technical team can calculate a dwelling's exact needs with regards to radiators and/or underfloor heating, hot water and heat pump outputs — based on heat loss calculations and the heating requirements for each room — and advise an appropriate system to meet and surpass Part L of the building regulations.
Designed to provide an economical and low carbon alternative to traditional heating and hot water systems, the Enviroair air source heat pumps from Firebird are available in single phase outputs from 7.5 to 16 kW. Featuring a single monobloc unit which is installed outside the property, the range is designed to provide a compact and space saving solution.
Cheaper to install than a ground source heat pump, every kW of electricity used to power an Enviroair air source heat pump provides up to 5 kW of energy. Firebird said that Enviroair heat pumps are ultra-quiet in operation and emit fewer decibels than a domestic fridge.
Firebird also offers underfloor heating in conjunction with its air source heat pumps. Firebird Enviroair underfloor heating is suitable for a wide range of ground and upper floor constructions and can easily be combined with radiator systems for extensions and conservatories.
Underfloor heating generally runs at 45C as opposed to 80C used in radiator systems, saving hugely on energy and running costs. Firebird's Enviroair underfloor heating is a multilayer railing system. The multilayer pipe with an embedded aluminium layer is oxygen tight. Despite being highly flexible, this multilayer pipe is characterised by high tenacity and fatigue strength.
The fixing of the underfloor heating pipes takes place with the help of the self-adhesive fixing rails. A rail installation has the advantage that the heating circuits can be changed as desired without damaging the underlying insulation.
For more information visit www.firebird.ie or email This email address is being protected from spambots. You need JavaScript enabled to view it. to avail of a free home heating consultation.