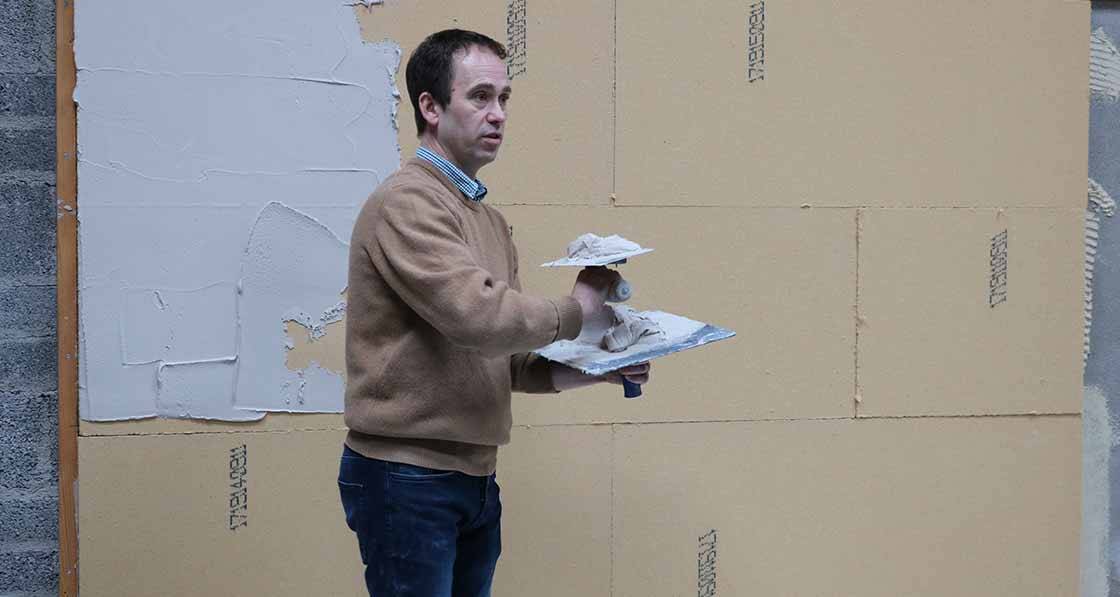 News Desk
Ecological brings Lime Green plasters to Ireland
Ecological Building Systems has announced a new partnership with Lime Green UK, the UK's leading innovator in the field of lime-based plasters, renders and mortars.
This article was originally published in issue 30 of Passive House Plus magazine. Want immediate access to all back issues and exclusive extra content? Click here to subscribe for as little as €10, or click here to receive the next issue free of charge
Speaking about the new partnership with Lime Green UK, Ecological's group technical manager Niall Crosson said: "As a company Ecological aim to continuously improve the range of breathable thermal solutions we provide. Combining our range of GUTEX woodfibre and CELENIT wood wool internal insulation systems with Lime Green's range of lime-based breathable plasters, provides specifiers and home owners with an outstanding finish which is both pleasing to the eye and easier to apply compared to conventional lime-based plasters."
Simon Ayres and Dominic Putnam of Lime Green UK recently travelled to Ecological's Centre of Knowledge in Athboy, Co Meath for a half day plaster demonstration. The event provided a unique opportunity to view the latest innovations in lime plastering. Attendees learned how to optimise specifications and applications of Lime Green plasters in conjunction with GUTEX woodfibre & CELENIT wood wool thermal insulation boards.
Lime Green Solo is a one-coat interior lime plaster which can be used on a wide range of substrates including plasterboard, masonry, woodfibre and wood wool boards. Unlike standard lime plasters, Lime Green Solo does not require an initial base coat, therefore making it a perfect labour and time saving product. Lime Green Solo promotes a healthy indoor climate thanks to its high permeability, allowing moisture to escape and its high alkalinity which inhibits potential mould growth.
Commenting on the new partnership, Lime Green UK said: "We are delighted to be working with Ecological Building Systems and are very confident that our easy to use range of breathable lime-based plasters and renders will be well received in the Irish market. The Solo Onecoat plaster is our bestselling product in the UK."
For more information see www.ecologicalbuildingsystems.com.
Last modified on Wednesday, 12 February 2020 00:35