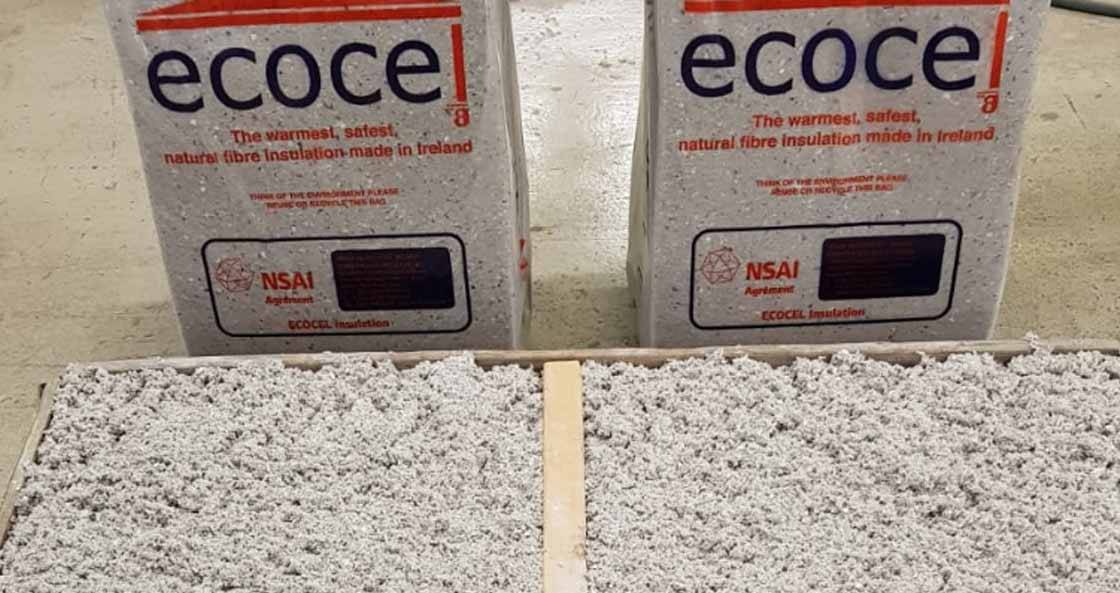 News Desk
Ecocel insulation has tiny carbon footprint, EPD reveals
Cork-based insulation manufacturer Ecocel has published an environmental product declaration (EPD) for its cellulose insulation which reveals the product has a remarkably low carbon footprint.
This article was originally published in issue 34 of Passive House Plus magazine. Want immediate access to all back issues and exclusive extra content? Click here to subscribe for as little as €10, or click here to receive the next issue free of charge
Figures derived from the assessment reveal the product has a carbon footprint in the order of just 0.3 kg of CO2 per kg of product.
Ecocel insulation is manufactured in Cork using recycled newspaper. "We're delighted to have received this EPD, which provides independent verification of the low carbon footprint of Ecocel," the company's John Egan told Passive House Plus.
EPDs are a standardised way of reporting on the environmental impact of construction products, so that architects and specifiers have a clear way of comparing one material with another. They report on environmental impact across a variety of categories including global warming potential, ozone depletion, acidification and eutrophication.
Ecocel also recently received an updated NSAI Agrément certificate for its insulation. The updated certificate lists the thermal densities of the material while also outlining how it can be used to safely insulate stone walls internally.
"Ecocel insulation by its nature allows for the movement of moisture through the material. This means that it is more suited to being used against old stone wall structures, where managing condensation and moisture risks are particularly important," Egan said.
To read both the EPD and the updated Agrément cert, visit www.ecocel.ie/technical-specifications.
Last modified on Tuesday, 12 January 2021 14:11