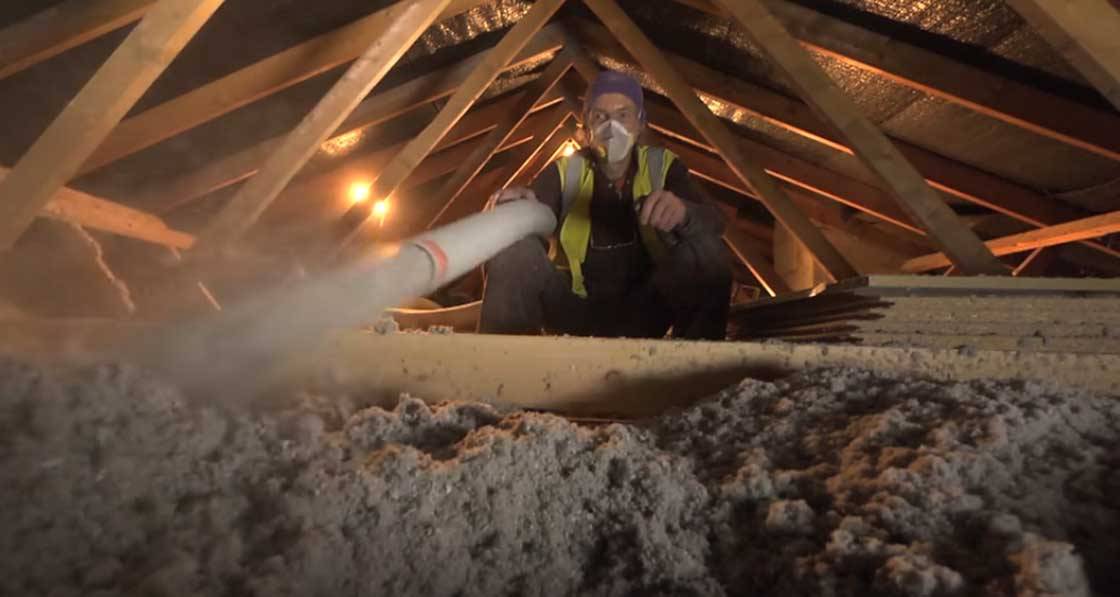 News Desk
Don't neglect simple attic insulation — Ecocel
Irish cellulose insulation manufacturer Ecocel has warned that attic insulation, one of the most straightforward ways of improving thermal performance in typical dwellings, is frequently being neglected in favour of more complex energy efficiency solutions.
This article was originally published in issue 33 of Passive House Plus magazine. Want immediate access to all back issues and exclusive extra content? Click here to subscribe for as little as €10, or click here to receive the next issue free of charge
By its nature an open attic is one of the easiest places to install large quantities of insulation, and Ecocel's John Egan said: "The simplest, most effective way to save energy in a home is to insulate the attic to a U-value of 0.11 W/m²K. This achieved with 300 mm of Ecocel cellulose, applied using the open blow method.
"Because attics can be insulated by anyone, most of them are mistakenly considered to be adequately insulated. But how many are insulated to a U-value of 0.11 W/m²K? In our experience very few are."
Egan said the situation is "not helped" by the new backstop U-value for attics in TGD L being 0.16 W/m²K, when it is relatively easy to achieve much lower U-values.
"There is all this talk about heat pumps and mechanical ventilation and yet no mention of doing the simplest, most effective action to save energy in the home, to the best achievable standard."
Egan also pointed to the extremely low carbon footprint of Ecocel – a cellulose insulation product manufactured from recycled newspaper.
"Ecocel has a very low embodied energy in the manufacturing process with very little transport involved," he said.
"Ecocel cellulose can also be used acoustically in party walls and floors, especially in floors with pipes, cables and ducting, because it is injected under pressure it fills every void. It is not possible to fill every void with roll out material."
Last modified on Wednesday, 29 April 2020 14:41