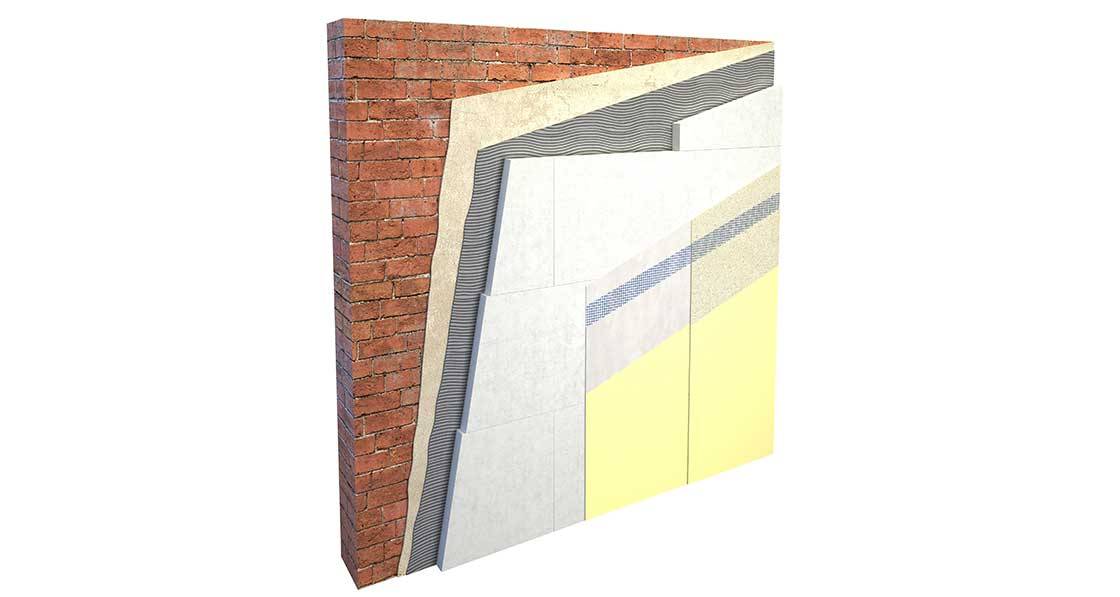 News Desk
Calsitherm boards to be rebranded 'Red Board'
Calsitherm and Redstone, two of the largest providers of calcium silicate based interior
insulation
and mould prevention products, have joined forces, with the Paderborn-based family business Calsitherm taking a majority stake in Bremen-based Redstone.
This article was originally published in issue 37 of Passive House Plus magazine. Want immediate access to all back issues and exclusive extra content? Click here to subscribe for as little as €10, or click here to receive the next issue free of charge
Ecological Building Systems has exclusively supplied the Calsitherm range of calcium silicate boards and ancillary products to Ireland and the UK for the past 15 years.
In the course of the merger, the strategy team led by Calsitherm managing partner Dr Tobias Hölscher commented: "With this step we are strengthening both companies and expanding the product portfolio to continue to provide all building materials related to healthy living and sustainable construction."
Ecological Building Systems will continue to exclusively import and distribute the range of Redstone Calsitherm boards, which will be re-branded as 'Red Board,' and ancillary products to Ireland and the UK.
More information can be found at www.ecologicalbuildingsystems.com.