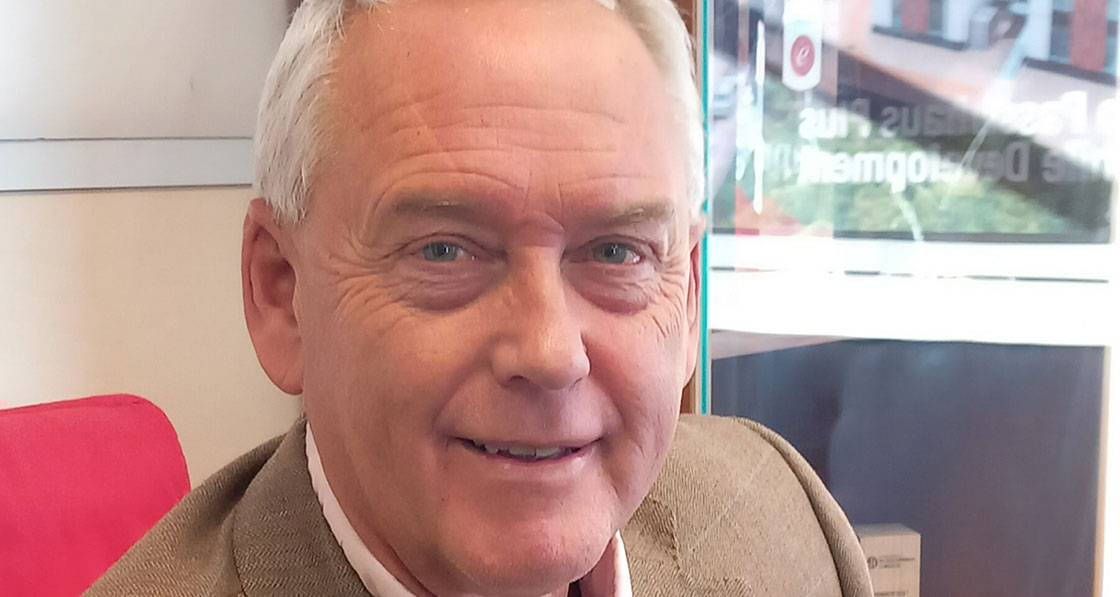 News Desk
Beattie Passive lands frameworks and ISO certification
Pioneering passive house modular housing provider Beattie Passive has had a busy start to 2023: being named a supplier on two multibillion pound frameworks for new build and retrofit, achieving certifications for environment, quality and health and safety, and launching a new website.
This article was originally published in issue 44 of Passive House Plus magazine. Want immediate access to all back issues and exclusive extra content? Click here to subscribe for as little as €15, or click here to receive the next issue free of charge
The first company in the UK to be certified for a complete build system by the Passive House Institute, Beattie Passive has been named as a supplier for Lot 3 Residential Properties and Lot 6 Thermal Efficiency Upgrades on Crown Commercial Service's (CCS) Offsite Construction Solutions framework – and for Category 1 modern methods of construction (MMC) on the Offsite Homes Alliance (OSHA)'s £2 billion off-site national modular construction framework.
The OSHA framework is administrated by Great Places Housing Group to supply homes to its 23 members and to future new members of the alliance.
CCS supports the public sector to achieve maximum commercial value when procuring common goods and services. In 2021/22, CCS helped the public sector to achieve commercial benefits equal to £2.8 billion.
Commenting on the CCS appointment, Beattie Passive MD Ron Beattie said: "This is clearly brilliant news for us as a business, but it is also indicative of the government's commitment to offsite construction, which is tremendous news for everyone involved in the sector, including our partners and suppliers.
"We have a strong proposition, because we build to passive house standards and we've already delivered a number of net zero housing schemes in England and Wales. We believe that modular housing, built offsite to passive house standards, will help to ease the housing crisis and tackle the climate emergency, while raising building and living standards."
Nathan Beattie, commercial operations at Beattie Passive, added: "We're also pleased to be named on Lot 6 (thermal efficiency upgrades) because of the urgent need to improve the energy efficiency of UK homes. Given that 80 per cent of the buildings we'll be using in 2050 have already been built, we're very keen to use our proven deep retrofit system to decarbonise the nation's existing housing stock."
Selected onto the OSHA framework based on technical competence, price and commitment to social value, Beattie Passive will support in the delivery of extensive development programmes and collective ambitions to tackle the housing crisis.
Matthew Harrison, chief executive of OSHA member Great Places Housing Group, said: "We're delighted to be working with Beattie Passive on the new OSHA framework. We're confident they will be able to work with us and the OSHA clients in delivering the sector's extensive development ambitions. We are now looking forward to mobilising the framework and working together on new projects to realise our ambitions of delivering much-needed affordable homes."
ISO certifications
Meanwhile Beattie Passive has achieved UKAS ISO 9001, ISO 14001 and ISO 45001 certification, reaffirming the Norwich- based company's commitment respectively to quality management, environmental responsibility, and occupational health and safety.
"We're incredibly proud to have achieved these certifications because they demonstrate our commitment to quality, sustainability and safety," said Ron Beattie. "We always strive to provide the highest standards of quality to our customers, while minimising our environmental impact and safeguarding the health and safety of our employees."
Beattie Passive chief commercial officer Jack Randall said: "Our aim is to increase awareness of passive house and make it more accessible to public sector organisations that want to tackle fuel poverty, raise living standards and achieve their net zero ambitions. Our patented, passive house-certified build system combines all the energy efficiency, comfort and carbon- saving benefits of the passive house standard with the speed and versatility of volumetric modular construction. It's a very compelling solution to many of the challenges facing the housing sector and the construction industry."
New website
Since its inception in 2009, Beattie Passive has built over 450 homes to the passive house standard. The company has recently launched a new website featuring a host of case studies, ranging from net zero modular social housing projects through to relocatable modular homes for the homeless, custom- built housing developments, and even deep retrofits for social housing providers.
Last year, Beattie Passive handed over its largest and most ambitious project to date: a net zero-rated, passive house "plus" certified housing development for Cardiff Council, which was published in issue 43 of Passive House Plus. The company picked up 'Building Performance Pioneer of the Year' award for the project at the Offsite Awards, and was also recognised at the Inside Housing Awards and the Welsh Housing Awards for the affordable social housing scheme it delivered in Llangan, Wales, with its flying factory partner, Canna Developments, for Newydd Housing Association.
Another Beattie Passive project, named Mere House, won the RIBA East Award for Small Project of the Year 2022. As a result, it was included on the shortlist for the prestigious RIBA House of the Year Award and appeared on episode four of Grand Designs: House of the Year, with Kevin McCloud.
Commenting on the new website, Beattie Passive chief commercial officer Jack Randall said: "We've been building homes to the passive house standard for over a decade. The benefits are very compelling. It's extremely energy efficient and can reduce heating demand by up to 90 per cent. Housing providers are embracing the standard to combat fuel poverty, but the other key thing about passive house is that it raises building and living standards by tackling damp and mould and improving interior air quality.
"Our new website clearly conveys all these benefits and shows what we've already achieved for our clients. By combining the energy efficiency, comfort and carbon-saving benefits of the passive house standard with the speed, precision and versatility of volumetric modular technology, we can build high quality, energy-efficient net zero homes at the pace and scale required to ease the housing crisis and respond to the climate emergency."
For more information visit https://www.beattiepassive.com