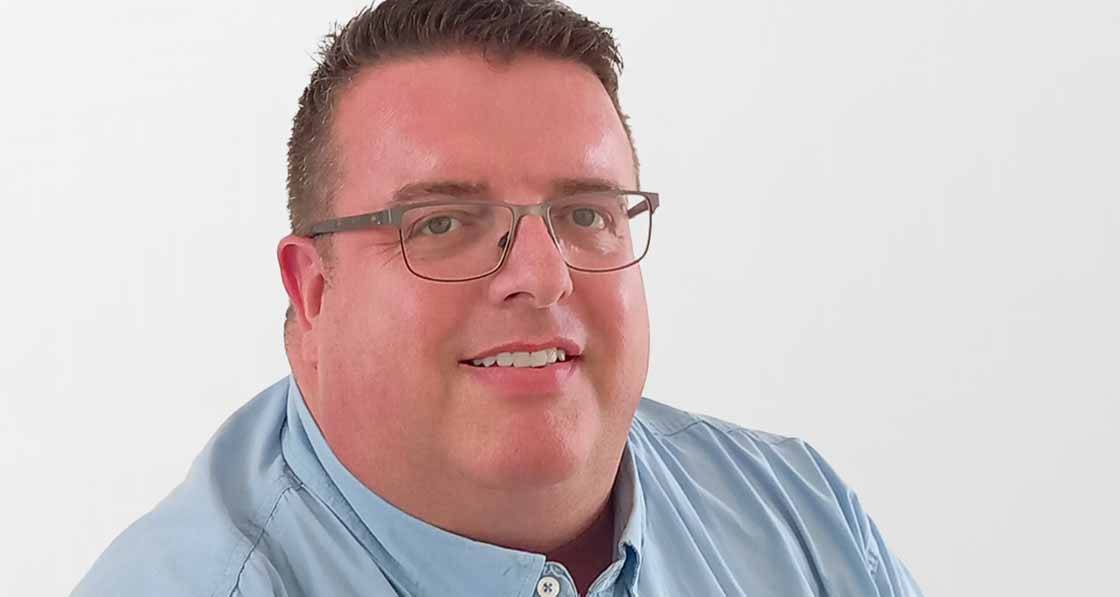 James Little, Beattie Passive's new project manager.

News Desk
Beattie Passive announces appointments
Passive house pioneer and modular construction specialist Beattie Passive has made a series of appointments to strengthen its project management, HR, and architectural design teams.
This article was originally published in issue 45 of Passive House Plus magazine. Want immediate access to all back issues and exclusive extra content? Click here to subscribe for as little as €15, or click here to receive the next issue free of charge
James Little, formerly of Elements Europe, Barratt London and Berkeley Group, has joined the firm as a project manager, and will be responsible for leading Beattie Passive's net zero and passive house standard modular housing projects from pre-construction through to completion. Little spent over 16 years at Sir Robert McAlpine, where he worked on a series of major commercial developments, including the Emirates Stadium in London.
Beattie Passive has also appointed a new human resources manager, Natalie Higgs. Another experienced hire, Higgs will lead recruitment, employee engagement, health and wellbeing.
With production currently well underway on several modular projects, and with more in the pipeline, Beattie Passive has been focused on scaling its business to meet demand. In addition to recruiting almost 60 timber frame fabricators since the start of the year, the firm has also increased its working factory space, with plenty of room in reserve for continued expansion in the future.
Beattie Passive has been appointed to three major offsite construction frameworks this year and has also expanded its roster of Flying Factory partners, who use the Beattie Passive Build System, under licence, across the UK. One of these partners, Ashcot Construction, recently delivered the first passive standard homes for social housing provider Stonewater, in Chard, Somerset. Another partner, Creating Enterprise, is building passive homes across North Wales. The most recent addition is Cubed Homes, who have completed their training course at the Beattie Passive Academy and will be delivering passive standard housing across the southeast of England.
To manage the increased workload, Beattie Passive has added another architectural technician to its in-house design team. Dan Sanders, an experienced REVIT user, joined the company in April and is assisting on modular projects.
In May, Beattie Passive hosted the bi-annual BOPAS Forum, giving delegates a tour of its offsite factory in Norwich. In June, the company sponsored the inaugural Unlock Net Zero Live Awards and was ranked 171st in J.P. Morgan Private Bank's annual list of the Top 200 women- powered businesses in the UK.