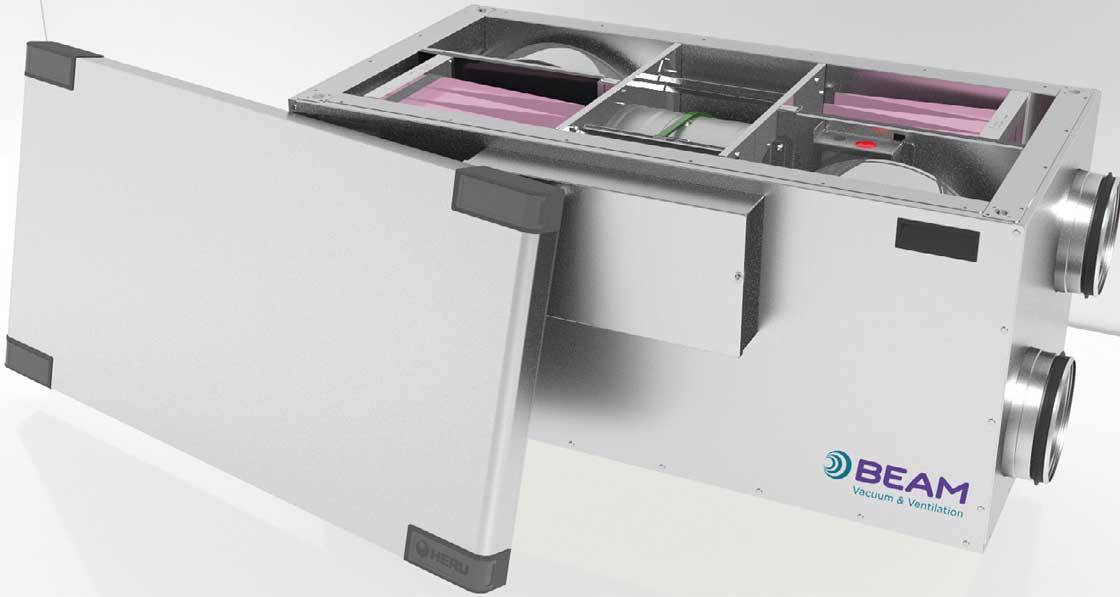 News Desk
Beam announces next-generation HRV
Beam Vacuum & Ventilation have launched their new range of HERU heat recovery ventilation systems, combining a sleek new design with award-winning rotating heat exchanger technology.
This article was originally published in issue 35 of Passive House Plus magazine. Want immediate access to all back issues and exclusive extra content? Click here to subscribe for as little as €10, or click here to receive the next issue free of charge
Based on a mission to create first class indoor air environments, the new range features an energy efficient rotor motor, as well as an innovative regenerative, non-gyroscopic, aluminium heat exchanger for optimal heat exchange.
The all new intelligent control system includes an app-ready 4.2" touch panel, connected wirelessly to the HERU unit. This panel can be placed within the home, within 50 metres of the unit. The new control system also provides the ability to manage and monitor the HERU unit through a smartphone app for the ultimate in accessibility and convenience.
For further information visit www.beamcentralsystems.com