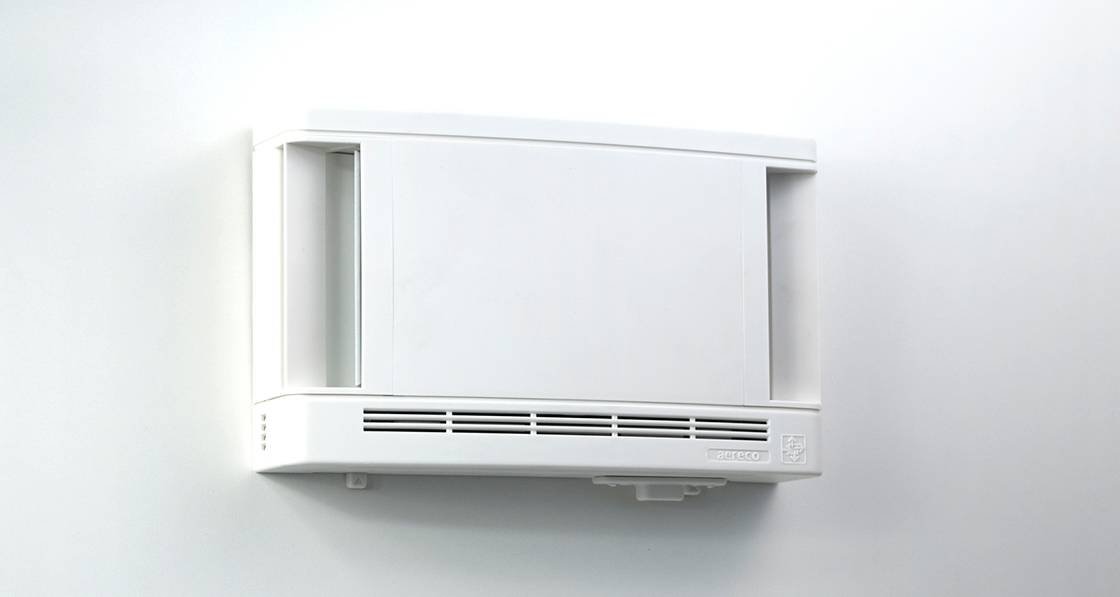 News Desk
Aereco joins Renovate Europe campaign
Leading ventilation manufacturer Aereco has become the latest company to join the Renovate Europe campaign, which seeks to reduce the energy demand of the EU's building stock by 80% by 2050 through deep retrofit measures.
This article was originally published in issue 34 of Passive House Plus magazine. Want immediate access to all back issues and exclusive extra content? Click here to subscribe for as little as €10, or click here to receive the next issue free of charge
Renovate Europe says that "renovation is a key tool in the fight against climate change, and will deliver major benefits for people, their quality of life, and the economy."
The campaign is supported by more than 120 companies and organisations from across Europe, including the likes of Daikin, Kingspan, Knauf, Saint-Gobain, Velux, and the World Green Building Council.
A statement from Aereco said: "We are now engaged with more than 120 European construction actors to expand the renovation operations within the framework of the EU Green Deal project, an initiative that will address the challenge of restarting our economy while delivering a positive and short-term transformational impact on our environment and society."
Just before Passive House Plus went to print, the European Commission opened a public consultation on its proposed 'renovation wave' initiative to boost the rate and quality of retrofit, a key part of the proposed European Green Deal.
Renovate Europe is an initiative of EuroAce, the European Alliance of Companies for Energy Efficiency in Buildings.
For more see www.renovate-europe.eu.