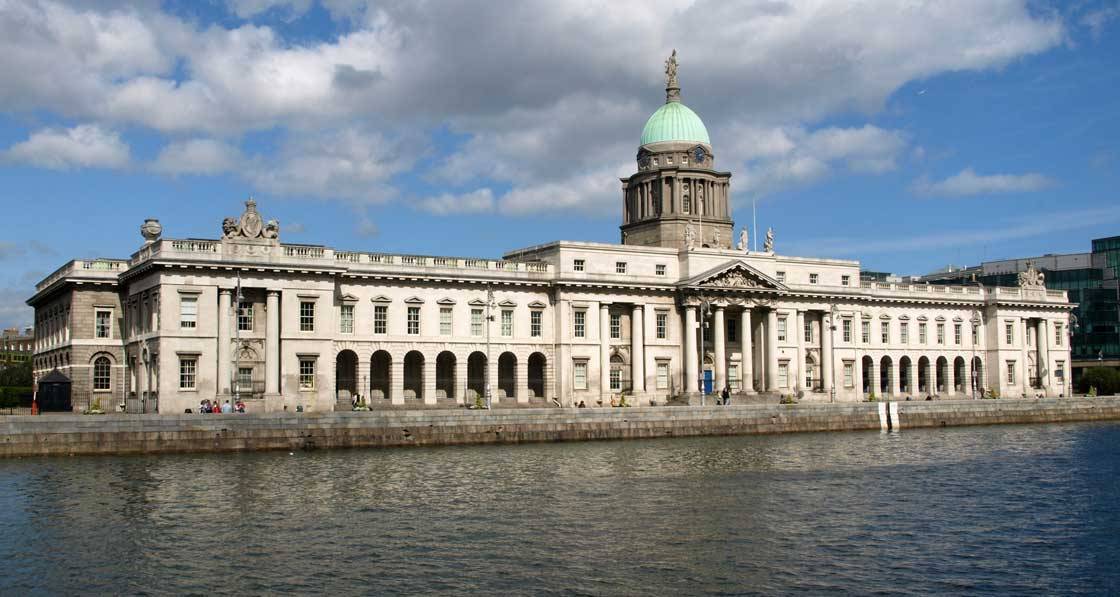 News Desk
Government announces €45m for social housing retrofit
The government has announced a new €45 million programme of investment in the retrofifit of local authority housing. This includes an initial investment of €35m for the retrofitting of 1,293 homes, plus an additional €10m to be allocated to local authorities who demonstrate an ability to complete additional works this year.
This article was originally published in issue 37 of Passive House Plus magazine. Want immediate access to all back issues and exclusive extra content? Click here to subscribe for as little as €10, or click here to receive the next issue free of charge
The programme for government commits to retrofitting 500,000 homes to a B2 rating or a "cost optimal equivalent" standard by 2030. This is in line with building regulations, which require the same standard for all dwellings undergoing major renovation. It is expected that approximately 36,500 of the 500,000 dwellings will be local authority homes.
Responding to queries from Passive House Plus, the Department of Housing said that all local authority works must comply with building regulations and should be conducted in accordance with NSAI's code of practice for the energy efficient retrofit of dwellings (SR 54). "In particular, SR 54 chapter 10 provides guidance on ventilation when retrofitting existing dwellings with di%erent levels of air permeability," the department said.
The problem with SR 54
As Passive House Plus has previously highlighted, SR 54 includes unresolved contradictions regarding ventilation of dwellings which the document defines as meeting advanced airtightness levels of 5 m3/hr/m2 at 50 Pascals or better.
The document states that natural ventilation is not suitable for homes retrofitted to advanced airtightness levels but goes on to provide guidance on provision of natural ventilation in advanced airtightness retrofits. Passive House Plus raised the issue with NSAI in 2017. The NSAI responded at the time, stating: "This is a useful comment, and it will be fully considered and debated when the document is reviewed next by the SR 54 committee." The document was subsequently updated in 2019, with the contradiction remaining unresolved.
SR 54 also stipulates that mechanical ventilation should only be considered if the airtightness is expected to be retrofitted to advanced airtightness levels, indicating an implicit assumption that existing homes do not meet or come close to such levels prior to retrofit. However, there is evidence to indicate that many existing homes may be at or near advanced airtightness levels pre retrofit, such as a sample of six homes built between 1920 and 1940 tested by fuel poverty charity Energy Action pre retrofit under a pilot phase of SEAI's Warmer Homes Scheme. The cohort averaged 4.96 m3/hr/ m2, with one home coming in at 2.34 m3/hr/m2.
There is particular concern about the potential for retrofit works to exacerbate problems with indoor air quality, condensation and radon if adequate ventilation measures are not carried out simultaneously. It appears that the primary focus of the social housing retrofit programme will be on insulation, glazing, and heat pumps rather than airtightness or ventilation.
"Works and measures to achieve B2 target or cost optimum level have been set out to minimize disruption to the occupants," the department said. "However, this does not preclude authorities from carrying out further works other than the measures supported by [the Department of Housing] in the programme, such as the retrofitting of mechanical ventilation systems or airtightness measurement."
Where a new mechanical ventilation system is installed, it must be designed, installed and commissioned and validated as per Part L of the building regulations (2019), the department.
NUI Galway will carry out research on indoor air quality before and after works on retrofitted local authority dwellings. The Department of Housing said that it is supporting the installation of heat pumps as part of the works in line with government's climate action plan, which aims to install 600,000 heat pumps by 2030.
The department said that its definition of "cost optimal" for the purpose of the local authority energy efficiency retrofit programme typically requires wall insulation, attic insulation, and the installation of a heat pump, at a minimum. Pre and post-works BER certs are also required for all dwellings, the department said.