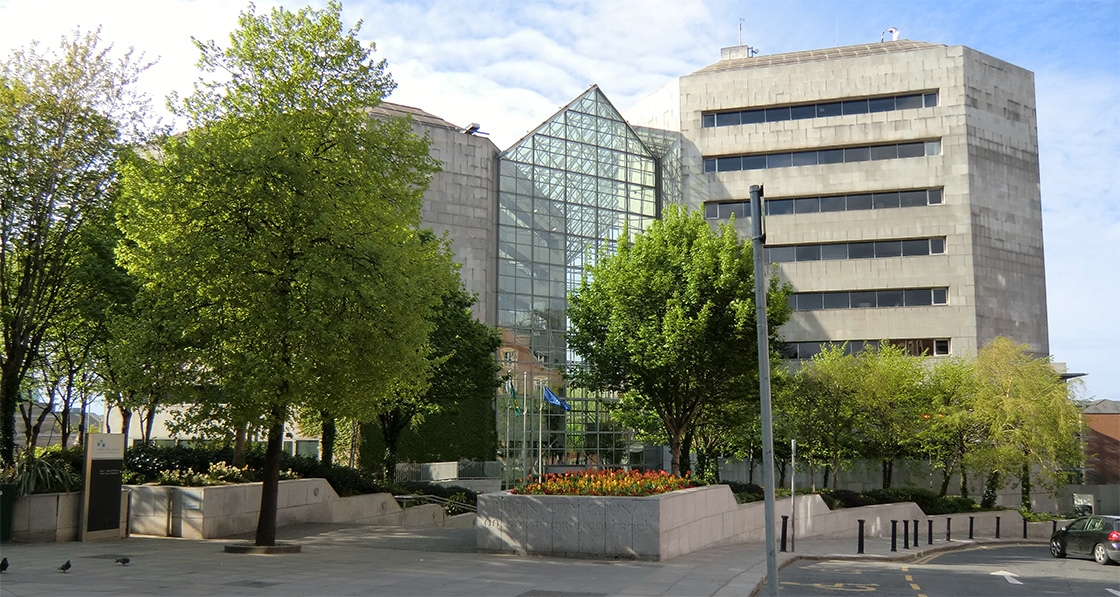 News Desk
Dublin City Council votes to make passive house standard mandatory
Dublin City Council has voted to make the passive house standard or demonstrably equivalent evidence-based approaches mandatory for all new buildings in the city, after a similar policy was enacted in Dún Laoghaire-Rathdown County Council in February.
On 30 May the council met to discuss the chief executive's report on the public consultation in response to the first draft of the development plan, which included a passive house motion based on an adapted version of a wording submitted by Passive House Plus editor Jeff Colley. Although the chief executive's report recommended removing the passive house policy from the plan, the city councillors voted to support Labour councillor Brendan Carr's motion to retain the policy by a margin of 36 votes to 4.
The decision means that two of the four Dublin are local authorities will have a passive house or equivalent policy as a planning condition for all new buildings, including dwellings and non-residential buildings.
Carr's party colleague, fellow Labour councillor Andrew Montague spoke to Passive House Plus about the initiative: "I strongly support the passive house standard, or equivalent, for new developments in Dublin, because we need to provide high quality comfortable homes for people to live in, that are cheap to heat. We can reduce household fuel bills by over €1,000 a year with these higher standards, which will make housing more affordable."
Montague said that the policy also demonstrated the city council's commitment to cut greenhouse gas emissions. "Climate change is already having an impact in Ireland leading to more frequent and severe flooding in recent years. We have a responsibility to the current and future generations to slow down and eventually reverse human-caused climate change."
The passive house standard is singled out as one of the key climate change mitigation options for buildings in the Intergovernmental Panel on Climate Change's 5th assessment report.
Last modified on Thursday, 16 June 2016 11:04