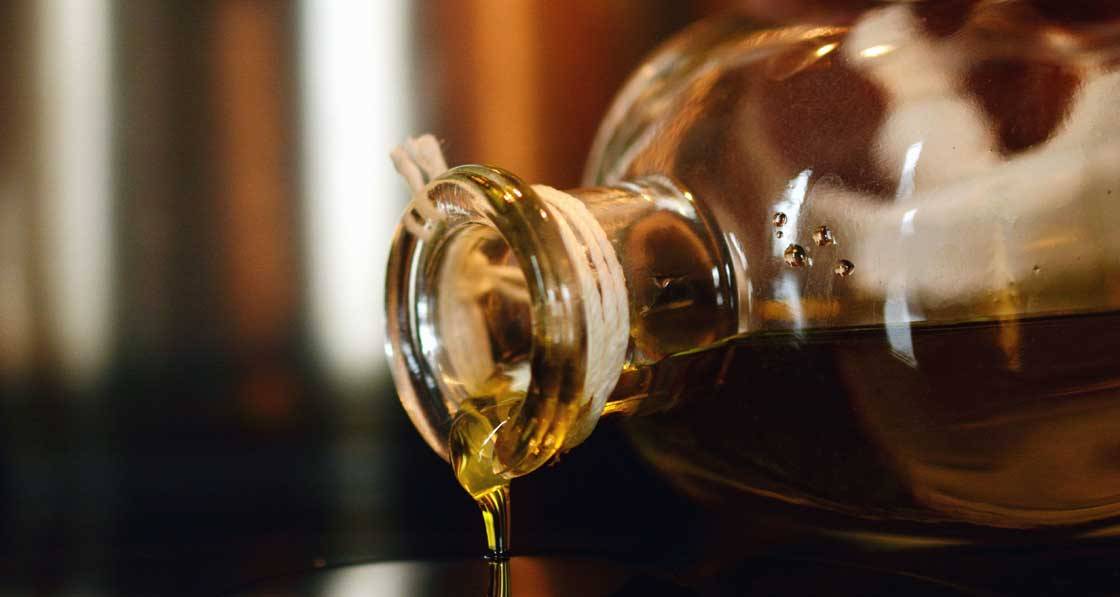 Oil heating sector pivots to biofuels, but green groups raise concern
The UK and Ireland's oil heating industry says it has taken a "major step forward" in the use of biofuels in domestic oil boilers, with early tests concluding that hydrotreated vegetable oil (HVO) works in virtually all existing oil boilers.
This article was originally published in issue 39 of Passive House Plus magazine. Want immediate access to all back issues and exclusive extra content? Click here to subscribe for as little as €10, or click here to receive the next issue free of charge
A statement from industry bodies OFTEC and UKIFDA said a switch from kerosene to HVO could reduce carbon emissions from oil boilers by almost 90 per cent, but green groups raised concern about the true carbon footprint of common HVO fuels.
"Nineteen sites… are now running hydrotreated vegetable oil (HVO) in a range of heating and cooking appliances in both domestic and commercial settings," read the statement from OFTEC & UKIFDA. "Each HVO installation is monitored regularly, and, to date, the systems have performed well with no significant issues reported."
OFTEC CEO Paul Rose said that the "initial trial results are highly encouraging and add further evidence to our belief that HVO offers oil heated households an attractive, low cost, low disruption solution to decarbonisation."
The group said that oil boilers can be converted to run HVO for a cost of around £500. HVO is a liquid biofuel that can be produced from a variety of bio-based feedstocks, so the sustainability and carbon footprint of each must be assessed individually. Crown Oil, which supplied the HVO for the boiler trialsi, said the fuel it imports is "100 per cent used cooking oil based". It is also certified by the International Sustainability & Carbon Certification. OFTEC told Passive House Plus that its carbon savings figure was produced by the BRE, which calculated a carbon emissions factor of 36 g of CO2 equivalent per kilowatt hour for waste-derived HVO, compared to 298 g for kerosene.
Globally, HVO feedstocks can include virgin vegetable oils such as palm, soy, and rapeseed oil, but proponents say that a move to "advanced" waste feedstocks now make the fuel more sustainable. Virgin oils have been heavily linked with deforestation in the tropics, and rising food prices. "Waste and residue" feedstocks can include used cooking oil, by-products of vegetable oil processing, and fatty wastes from animal industries, but environmental NGOs question whether there is enough supply of genuine waste feedstocks to meet demand.
"The challenge with advanced feedstocks is that either there are not enough of them, or they are not genuinely advanced. The aviation, road transport and chemical sectors are all competing for advanced feedstocks, of which there are a limited and potentially decreasing supply," said Andrew Murphy of the Brussels based NGO Transport & Environment (T&E).
Advanced or not?
The Finnish oil refining company Neste, the world's largest producer of HVO, says its fuel is based on 92 per cent "waste and residues", and that it is aiming for 100 per cent by 2025 (the French company Total Oil, another major manufacturer of HVO, says it typically achieves 30 to 40 per cent waste and residues at its La Mède biorefinery in France, with the rest coming from vegetable oils like sunflower, palm and rapeseed). Neste also says that in the "medium to longer term" it is aiming to develop advanced feedstocks from plastic waste, forestry and farm residues, municipal solid waste, and from the cultivation of algae.
But environmental NGOs question whether some of the key waste feedstocks typically used for HVO warrant that definition. One such feedstock is palm fatty acid distillate (PFAD), a by-product of palm oil refining. While proponents say it is a legitimate waste product, critics say that demand for PFAD can also drive deforestation.
A 2017 study (ii) funded by the International Council for Clean Transportation concluded that, "PFAD based biofuels are likely to have a higher net climate impact than the fossil diesel they would replace", due to indirect land use change — that is, demand for PFAD diverting the material from other sectors and stimulating demand for virgin palm oil, leading to deforestation.
Meanwhile, recent research commissioned by T&E concluded that demand for used cooking oil (UCO) across the EU could double within a decade to meet renewable energy targets. It warned this would increase UCO imports from palm-producing countries like Indonesia and Malaysia. "Countries that would use UCO for animal feed and other products may end up exporting theirs while using cheap oil, like palm, at home," said Cristina Mestre, biofuels manager at T&E. It also warned that this increase in demand could incentivise fraud (the mixing of virgin oils into used cooking oils).
The European Waste-to-Advanced Biofuels Association says that used cooking oil is "one of the most highly regulated commodities in the world" and that it is covered by "[c]omplete traceability" through its value chain (iii). Green groups, however, say existing biofuel auditing and verification mechanisms are not effective.
"We are deeply concerned that HVO is being used and promoted in ever more sectors, from aviation fuels to cars and now as a heating fuel, too," said Almuth Ernsting of the NGO Biofuelwatch. "While a limited amount of HVO can be made from genuine waste products such as used cooking oil, such waste products are in very short supply and come nowhere near meeting current HVO demand… EU and UK biofuel sustainability and greenhouse gas standards still permit biofuels from palm oil and soy to count towards renewable energy targets, and they are based on a flawed greenhouse gas methodology which ignores the greatest source of emissions – indirect land use change."
The EU is aiming to phase out the use of virgin palm oil by 2030, but this will not include palm by-products like PFAD.
Easier than retrofit
The oil heating industry sees HVO as a way of meeting decarbonisation targets faster, and without the complex logistical and financial challenge of deep retrofit. OFTEC is calling for the British and Irish governments to remove duty on HVO to stimulate uptake, to include HVO-fuelled heating systems in home energy grants, and to remove trade barriers to the import of these fuels if they meet sustainability requirements.
"There is a clear and robust system of checks to ensure that all HVO imported into the UK is renewable and sustainable," an OFTEC spokesperson wrote to Passive House Plus. He said that this was via a 'proof of sustainability' (POS) statement that is instigated at raw material collection point and which transfers through the supply chain.
i Crown asked us to clarify that the fuel was supplied at a higher rate as Road Transport Fuel Certificates cannot be claimed for applications such as heat generation.
ii 'Waste not want not: Understanding the greenhouse gas implications of diverting waste and residual materials to biofuel production', Dr Chris Malians, Cerulogy, 2017
iii Used Cooking Oil biodiesel: best in class to decarbonise road transport', Euractiv.com, 29 Oct 2019
Last modified on Friday, 07 January 2022 10:32