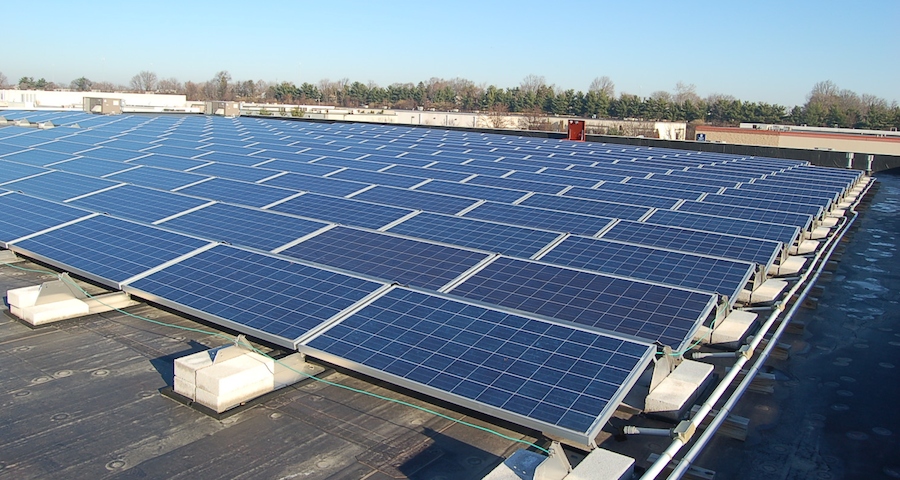 Virtual green building fair to take place in February
A virtual, online green building trade fair will take place across Europe on 18 and 19 February 2014.
Here's the press release from the event's organisers:
A team from Construction21.eu and supporting European green building councils will organise a virtual trade fair occurring 18 & 19 February 2014 focused on highlighting exemplary green building projects in Europe and the latest green building technologies, materials, other products and services.
The organisers are anticipating the participation of 10 to 20,000 attendees and over 500 exhibitors who will configure online booths, join and interact via computers throughout Europe and internationally.
The virtual trade fair aims to bring together all participants of the building process including investors, designers, policy makers, materials, technology and product suppliers as well as building occupiers and other stakeholders. The event also aims to facilitate the introduction of viable green building solutions to nascent green building markets that may otherwise have challenge learning about recent innovations.
"We have a classic 'chicken & egg' scenario where many markets are under served because they might not have a fully developed green building market yet they are, collectively, a hugely significant market. Construction21EXPO Europe will lower the barrier and costs for introducing needs and solutions for green building projects to a considerably wider area of Europe," says Steven Borncamp, co-director of Construction21.eu – organiser of the trade show.
The list of participating companies includes investors and green building solution providers including Delta Development Group's Park 2020 (Netherlands), Interface (USA), ARUP (UK), Nemetschek (Germany), Steelcase (USA), Green IMMO (Germany), Europa Property (Poland), Liberty Technology Park (Romania), NAI Europe (USA), Building the Future (Holland), Catalyst Partners (USA), and SIP Technologies (Romania). Europe's green building councils and Construction 21 chapters from Spain, Italy, France, Poland, Hungary, Croatia, Israel, Slovakia, Romania, Serbia, Turkey, Ireland, Lithuania, Latvia and Montenegro have joined Construction21EXPO as well as expert organisations such as the Forest Stewardship Council and the International Living Future Institute.
The event exhibitors will also contribute to offset the carbon emissions of the significant energy resulted from the information technology and data processing required to host an online tradefair of this size to minimise the environmental impact of the fair.
"While Construction21EXPO.eu will obviously eliminate the carbon emissions related to attendees flying or driving and shipping exhibit materials, we want to make sure this event will contribute positively to our planet's health. Each Construction21EXPO will provide funds to contribute to a green building project that both directly reduces energy use and inspires the local building community to improve their environmental performance," says Ioana Diaconu, communication specialist for Construction21EXPO.eu.
Please contact Monica Ardeleanu (This email address is being protected from spambots. You need JavaScript enabled to view it. or +39.358.821.0788) or Ioana Diaconu (This email address is being protected from spambots. You need JavaScript enabled to view it. or +40.21.222.5135) for more information.
The Construction21 Association is a non-political, non-profit international organisation that manages the Constuction21.eu knowledge sharing platform for sustainable construction. This platform includes over 450 building case studies, related product information, and online communities for green building practitioners' sharing of information. More details: see www.Construction21.eu.
green building councils are member-based organizations dedicating to transformation of the local building industry toward sustainability. In Europe, there are over 30 national green building councils that include the involvement of over 3,000 companies. More details: see www.WorldGBC.org