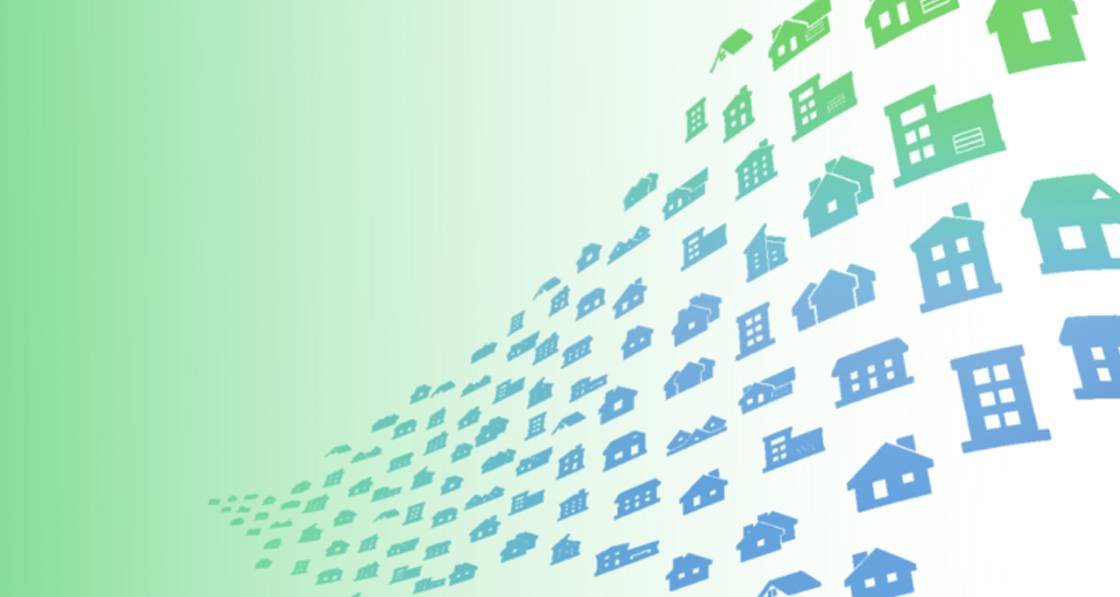 Bringing buildings into the circular economy
Embodied carbon is the next great challenge for the building sector. For the group's latest update, Marion Jammet of the Irish Green Building Council discusses initiatives underway at both Irish and European level to further cut the carbon footprint of the built environment.
This article was originally published in issue 36 of Passive House Plus magazine. Want immediate access to all back issues and exclusive extra content? Click here to subscribe for as little as €10, or click here to receive the next issue free of charge
Despite the Covid-19 pandemic, 2020 has been a year of hope for anyone working for a more sustainable built environment. The programme of government and European policies have set ambitious retrofitting and climate targets. Funding for retrofitting almost doubled in budget 2021 and should steadily increase over the next few years. At EU level, the Circular Economy Action Plan and the Renovation Wave initiative both highlight the need to move towards resource and energy efficiency across buildings' whole life cycle. Now that the vision has been set, concrete actions are needed to break down long-standing barriers to a more sustainable built environment.
Addressing the total carbon impact of our sector
New homes built in Ireland to new Part L regulations should be very energy efficient but focusing on operational emissions alone means we are only addressing part of our sector's impact. Emissions are also released during the manufacturing, transportation, construction, and end-of-life phases of all built assets – buildings and infrastructure.
These emissions, often referred to as 'embodied carbon', contribute to around 11 per cent of all global carbon emissions. Half a million homes will be built in Ireland up to 2040 – including 355,000 by 2030. This will have a significant impact on Ireland's carbon emissions and the achievability of reaching carbon neutrality by 2050. In fact, the construction process alone — before these homes are occupied — will add more than 1.5 million tonnes of carbon emissions to the atmosphere each year.
At EU level, a 2050 roadmap for reducing whole lifecycle carbon emissions in buildings will be developed by 2023. The EU's Circular Economy Action Plan highlights that the strategy for a sustainable built environment to be published next year should be designed to ensure coherence across relevant policy areas — carbon, energy, resource efficiency and management of construction and demolition waste. It is also highly likely that resource efficiency and embodied carbon will be considered in the revised Energy Performance of Buildings Directive (EPBD) to be published in 2021.
In Ireland, international investors already set broader environmental requirements for the assets they purchase and operate. The Irish Green Building Council (IGBC) has developed the Home Performance Index certification to ensure broader sustainability issues, such as whole life carbon, are fully taken into account when building new residential developments.
A growing number of product manufacturers have produced environmental product declarations (EPDs) over the last few months. EPDs are a standardised way for manufacturers to display information on the environmental impact of building products, including global warming potential. Ultimately, EPDs allow architects and other building product specifiers to make more informed choices about the materials they use. To support this transition, the IGBC has launched a new EPD campaign.
As part of this campaign, leading specifiers such as ARUP, BDP, Coady Architects, Dublin City Council, Hammerson, Hines, IPUT, KRA, KSN, Meehan Green, RKD, Scott Tallon Walker Architects, Sisk, Transport Infrastructure Ireland and Wain Morehead Architects have committed to ask for EPDs and to prefer products with EPDs where possible (within procurement rules).
Moving to a whole life carbon approach
In September 2020, the IGBC — with support from the EPA and the EU-funded Life Level(s) project — organised a workshop to develop a set of recommendations on how to address whole life carbon in the built environment in Ireland. Measuring and reducing whole life carbon of buildings will tackle emissions from the building, transport and industrial sectors, but it will also radically reduce related waste and help transition to a circular economy.
The 50 industry leaders who took part in the workshop first and foremost called for government's leadership. Whole life carbon assessment is already a requirement at planning stage for all homes in the Netherlands and other countries are following, France in 2020 and Finland in 2025.
The European Commission has launched the Level(s) framework for sustainable buildings to standardise how this can be integrated into regulations and procurement. Yet, to date the huge upfront CO₂ impacts of new buildings are not measured or regulated in Ireland and the benefits of retaining existing buildings are not assessed.
The government must send a clear message to the industry that a whole life approach to carbon neutrality is an absolute priority for new and existing buildings. The public sector must lead by example. In particular, public authorities' purchasing power should be used to drive the demand for whole life carbon assessment and truly sustainable buildings.
Initiatives such as Enterprise Ireland's Green Start and Green Plus grants, which are there to help Irish manufacturers developing EPDs, are key to support this transition. But other actions are needed. These include awareness raising campaigns, training and the development of highly practical, high-quality case studies.
A full section of the IGBC's online learning hub now focuses on resources and circularity. This includes webinars on life cycle assessment, embodied carbon, EPDs, circular construction and minimising waste on site.
In early 2021, the IGBC will run life cycle assessment training courses for building professionals. A half-day circular construction conference will also be organised in June.
Last modified on Friday, 08 January 2021 10:39