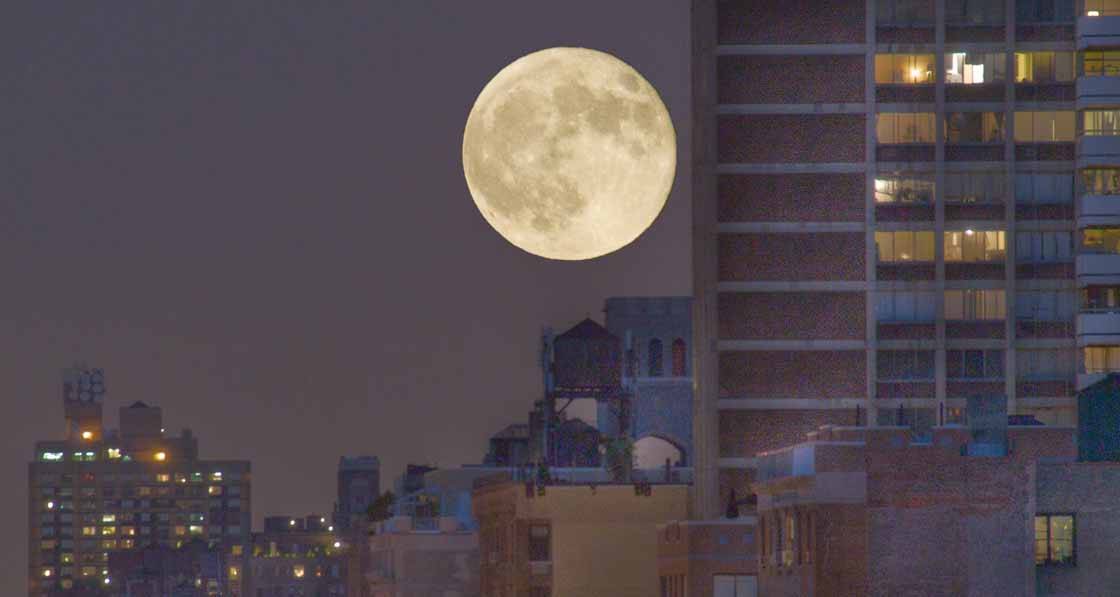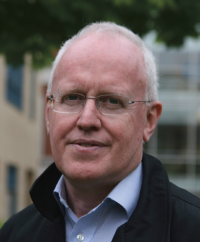 Peter Rickaby
Shooting the moon
The concept of building back better and greener, popular early in the pandemic, is now in danger of being abandoned in the rush to return to 'normal' — but we always have the power to shape what normal is, writes Dr Peter Rickaby.
This article was originally published in issue 37 of Passive House Plus magazine. Want immediate access to all back issues and exclusive extra content? Click here to subscribe for as little as €10, or click here to receive the next issue free of charge
On Norah Jones's debut album Come Away with Me is a beautiful, melancholy song that looks back from autumn to a summer of lost romance. The song is called Shoot the Moon. Looking at the moon one evening recently, I was reminded of that song as I looked back to the summer in which we hoped to start to 'build back better' after the pandemic.
As I write this, there seems very little political or social will to pay more than lip service to building back better. The most common aspiration seems to be to get vaccinated, forget 2020 and return life to the way it was in 2019.
Build more roads. Construct a new runway at Heathrow Airport. Restore the aviation industry to growth. Restore every industry to growth. Install more wind turbines to avoid retrofitting. Hope vainly that hydrogen will save us. As the song says, last summer we tried to shoot the moon – but missed completely.
Normal is always new. Aspiring to build back better is normal
But perhaps not completely. There are green shoots, as people around the world rise to the challenge of climate change every day, in different ways. Many former office workers, now working from home, are reluctant to return to the daily tidal commute on crowded trains. We have learned from our children to interact with each other using technology, instead of travelling to meetings.
We have learned to study online, and to shop online and get things delivered. We have learned to appreciate the open spaces near our homes.
We are also beginning to understand how we might decarbonise our industries, our vehicles and our buildings. But the numbers don't add up, and the pace of change is not sufficient – time is running out, and it is becoming evident that the effects of climate change will be much, much worse than the pandemic. We are not just facing heat waves, wildfires, storms, rising sea levels and the &ooding of most of our coastal cities. There will also be droughts, crop failures, famine, con&ict, mass migration, refugees and more pandemics.
Unless you are Jacob Rees-Mogg, why aspire to go back?
In this context I find it difficult to understand why anyone would want to put everything back the way it was – except perhaps a few individuals who were doing well at everyone else's expense. For those who don't aspire to build back better, two thoughts occur to me.
First, even a cursory study of history reveals that after a crisis nothing ever returns to the way it was. Even without a crisis, we inexorably move on. Generation by generation, people's new knowledge, experience and understanding drive aspirations to better politics, better economies, better technology, better education, better healthcare, better environments, better societies and better opportunities.
The lives of my children, mostly born in the early years of the twenty-first century, bear almost no resemblance to the lives of their grandparents, born in the first quarter of the twentieth century. So, unless you are Jacob Rees-Mogg, why aspire to go back? Normal is always new. Aspiring to build back better is normal.
Second, nature doesn't care. It really doesn't. We might survive the coming crisis, and a few more, and go on to explore space, populate the galaxy and reach new heights of understanding and social development.
Or we might fail to appreciate what our lives depend on, destroy our ecology, fall into conflict, succumb to the next pandemic, and for one of many possible reasons, become extinct. Science teaches us that there is no such thing as destiny. If we disappear, nature won't notice. Nature is indifferent to the fate of humanity: our future is down to us.
Returning to a shorter, less philosophical and more political perspective, the COP26 conference in Glasgow in 2021 may nurture 'build back better' and lead us in a new direction.
Perhaps we will get another shot at the moon, but I keep remembering the famous cartoon in which a climate conference delegate asks: "What if climate change is all a hoax and we build a better world for nothing?" If we want another shot, we must be resolute, work together, and heed the words of Greta Thunberg: "nobody is too small to make a difference".
Last modified on Friday, 23 July 2021 15:36