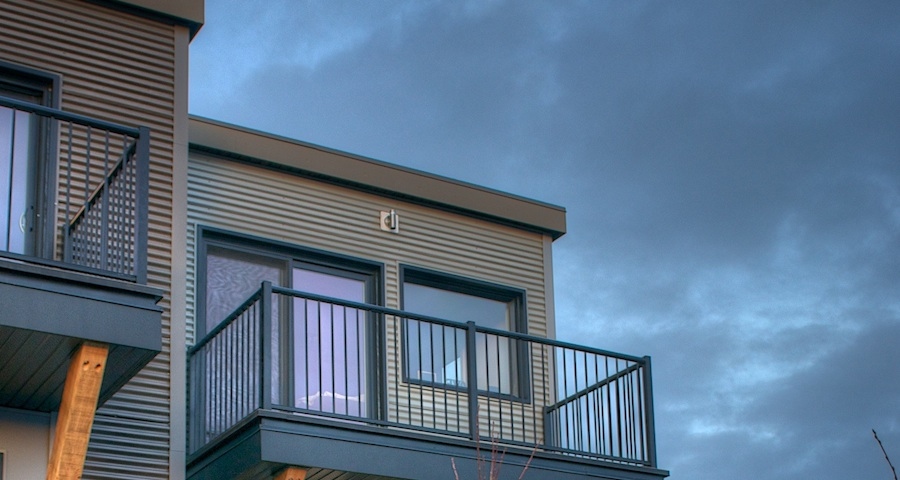 Low energy homes in Canada's sub-arctic
In Yellowknife — the capital of Canada's Northwest Territories — January temperatures average -27C. So warm, low energy housing isn't just about cutting carbon, it's about staying alive.
This four-unit development, designed by SMPL, was mostly assembled in a factory to minimise time on site in the freezing cold. The units score an 82 in Canada's EnerGuide rating system, putting them in the second highest category available, while the super-insulated walls boast an R-value of 35. SMPL say they use 65% less energy than conventional Canadian homes. The units are VOC-free too, and feature sustainably sourced bamboo flooring.
They're not too shabby looking either.
Last modified on Friday, 01 November 2013 18:40