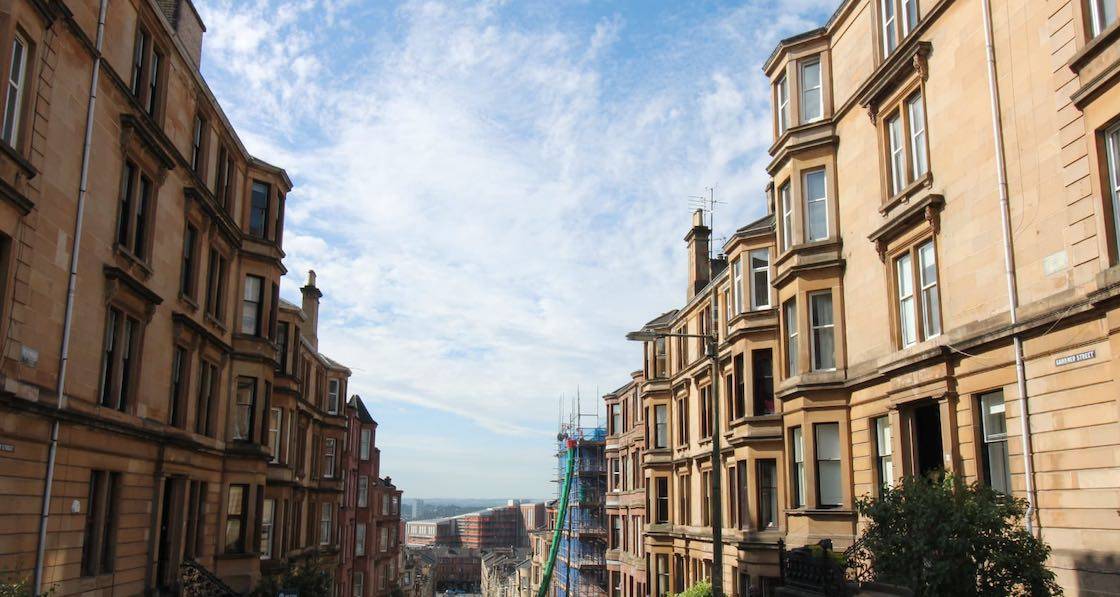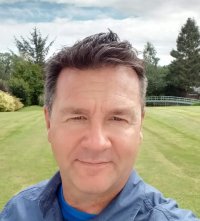 Duncan Smith
COP 26 & the future of the Glasgow tenements
Duncan Smith reflects on the social and architectural significance of Glasgow's tenement flats, and their potential place in a zero carbon future, as the city prepares to host COP 26.
For many of a certain age, and who live in Glasgow and the west of Scotland, the tenement has been a central feature of their life. Almost three-quarters of Glaswegians live in a flat of some description, compared with under a quarter for comparable cities in the rest of Britain.
The tenement is where many of us were born and brought up, and even if you weren't, most of us have childhood memories of the close and the backcourts, of summer in their shadow or bringing in the bells at Hogmanay, in front of the fire.
There are songs about the tenement, and paintings by artists such as Avril Paton and Bryan Evans, depicting where generations of Glaswegians have lived, loved, and worked. My own parents brought me home to one on a sunny spring day in the early 1970s, and I spent a good portion of my younger years in one.
Sandstone tenements are characteristic of housing in Glasgow, but also many other parts of Scotland and the UK. They've been part of the fabric of the city since the 19th century. For me they define Glasgow and I've always loved them.
They were first built to house the workers that flocked to the city during the industrial revolution, coming from Ireland, the Highlands, and Europe to work in the factories or the yards. Accommodation had to be built to house the burgeoning population, so the tenement was the most practical solution and best use of land and material.
Here in Scotland, the definition of a tenement is so important it's even written into law, within Section 26 of the Tenement (Scotland) Act 2004, as "Two or more related but separate flats divided from each other horizontally".
The vast majority of the tenements you'll see in Glasgow date from the late 1800s up to 1919, and were built using locally sourced materials of slate and timber, and red, grey, and beige sandstone.
They're usually between three and four stories tall and built in blocks from Partick to Parkhead, creating the city's distinctive square grid pattern.
Some tenements were grand and opulent and were as much about a statement of wealth and status, with detailed facades and exquisite craftsmanship on display for all the world to see. The majority however were more practical and functional, and built for the task at hand.
Fast forward to today, and tenements in Glasgow are characterised from the outside by their colour of sandstone (mainly blonde and red), and large bay windows, and from the inside by period features such as ceramic wall tiles in the close, wood flooring, corniced ceilings and open Victorian fires.
They're a byword for quality and desirability in the West End, where they are much sought after, but in parts of the East End they are less desirable. That the same house in an affluent part of the city can sell for five, six or even seven times that of its neighbour a mile or two down the road is indeed a sign of our times.
However, history lesson over. This year Glasgow hosts COP 26, the United Nationals climate conference, and it's ironic that the city with arguably some of the most inefficient homes will play host to the geopolitical forces that will shape how we heat and insulate those homes over the coming decade, and determine what we need to do to become a zero-carbon country and society.
But the sandstone tenement wasn't built with energy efficiency in mind, and many have issues with being wind and watertight never mind airtight! The solutions that we need to deploy within Glasgow's historic tenement stock might vary and could be determined by the socio-economic profile of residents, rather than their fabric.
One interesting project that is taking place, and worth keeping an eye on, is a collaboration between John Gilbert Architects and Southside Housing Association to upgrade six tenement flats in the same block to the Enerphit standard — taking the flats back to their original brick and bringing them forward, from the 19th to the 21st century, in terms of their energy efficiency.
However, for the majority of tenement blocks the end game may be a combination of solutions — such as low carbon heat networks and improved energy efficiency — so that we can retain the legacy of our Victorian housing in a way that keeps the heritage of our city alive, but also accepts that there is only so far we can take these buildings in terms of their overall thermal performance.
How we do that in a way that is sustainable, for both the building and environment, but more importantly for those living within them, is critical to the success of retrofitting our tenement homes towards a zero carbon future. A future that will be defined in this city later this year.
Duncan Smith is housing asset and energy strategy manager for Renfrewshire Council. He is writing here in a personal capacity.
Last modified on Friday, 16 July 2021 11:39